Players from all over the world look forward to the day for the launch of new products. Now AYANEO 2 & GEEK officially start Indiegogo corowdfunding on November 3, 2022, (https://ayaneo.com/igg) bringing such the great expectation for 6800U Windows gaming handheld to many handheld lovers.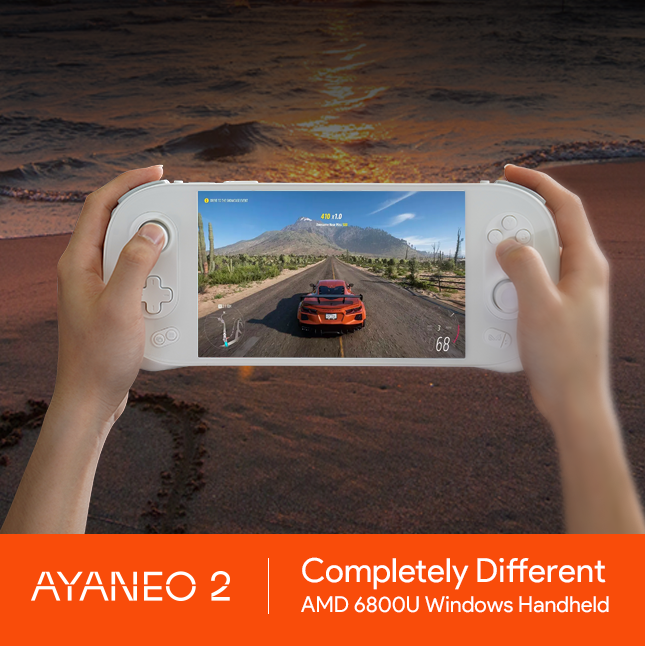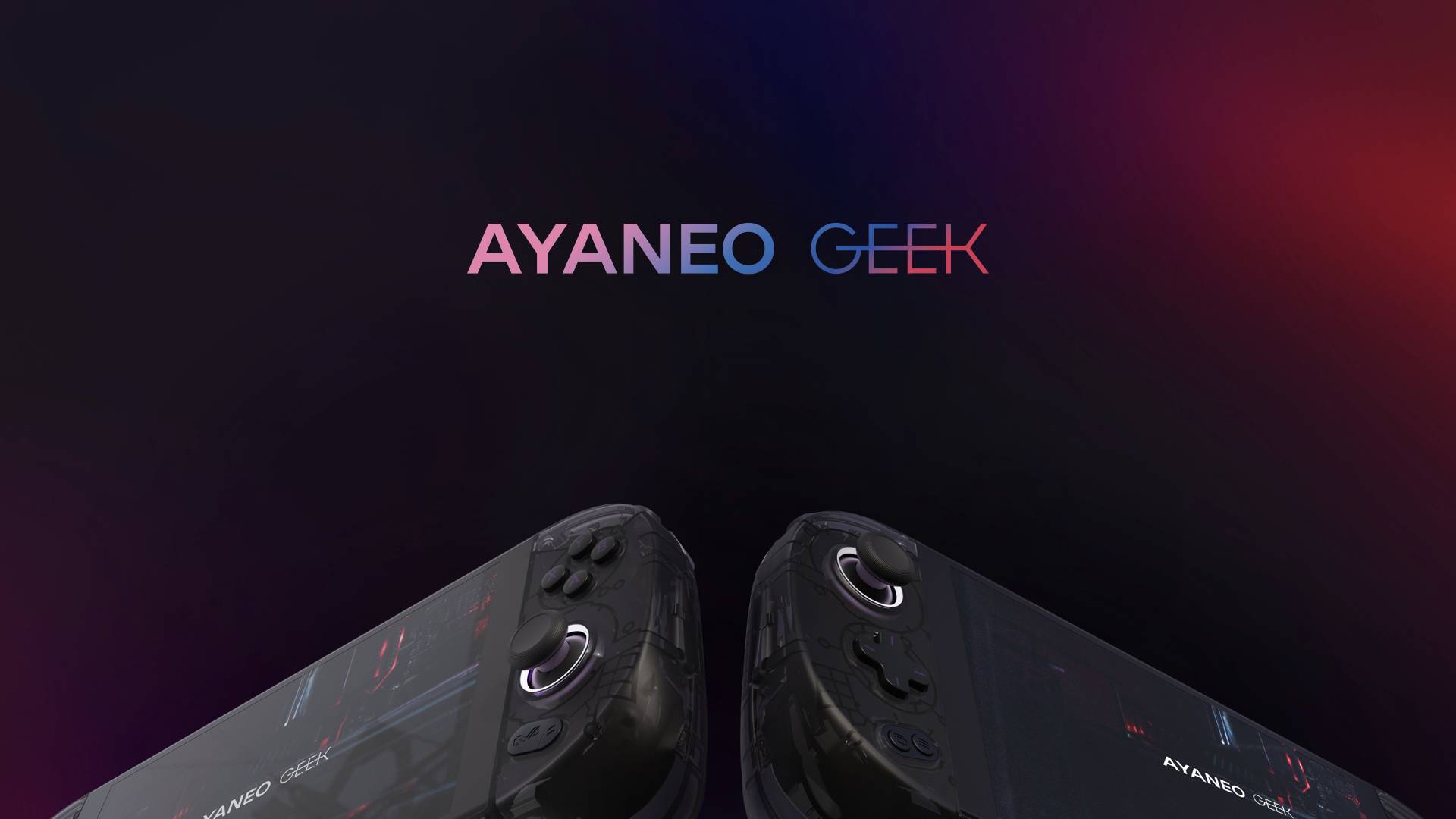 As a completely different 6800U Windows handheld and a super power of great value Geek handheld, AYANEO 2 & GEEK comes with a number of innovations, bringing high performance to be extreme. The machines in full HP have been loved by many gamers.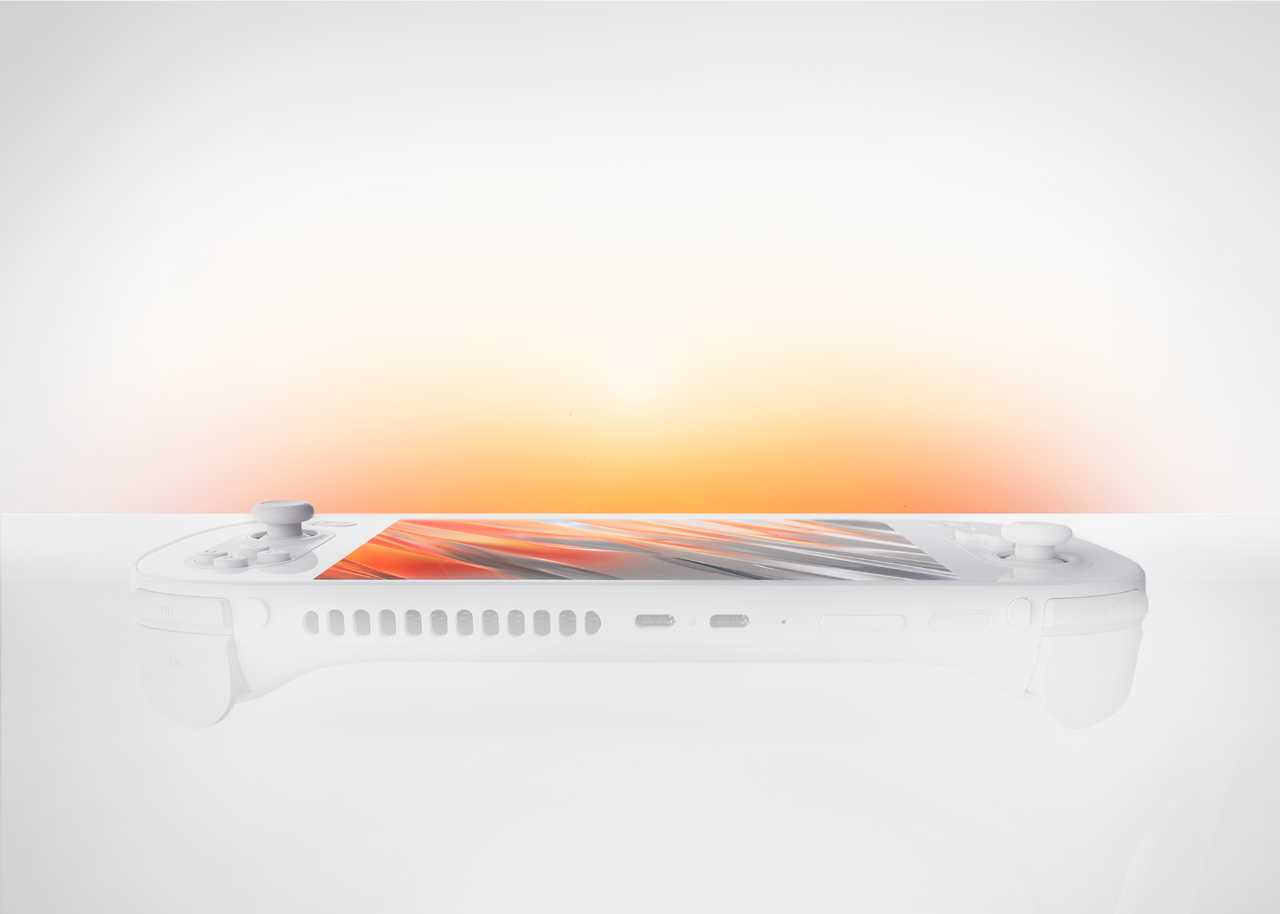 AYANEO 2 pursues consistently in the aesthetics of product design to be simple. The Starry Black is simple and cool, the Sky White is elegant and pure, and the art-level appearance is what AYANEO be like. The first bezel-less full-display design on the front is covered by a whole piece of glass, presenting an unprecedented integrated design of aesthetics, with a 7-inch large screen ratio. It is inclueded impact resistance, scratch resistance, light transmittance and breaking through the barriers of the boundary. There is an extremely wide view for a fully upgraded immersive gaming experience! The screen with 1920*1200 resolution, 323 PPI high pixel density, 400 nits high brightness, color gamut up to 135% sRGB, color temperature 6600K and contrast ratio of 1200:1 is across-the-board and the overall details of the game are in full sight, bringing gamers a stunning visual feast at any time.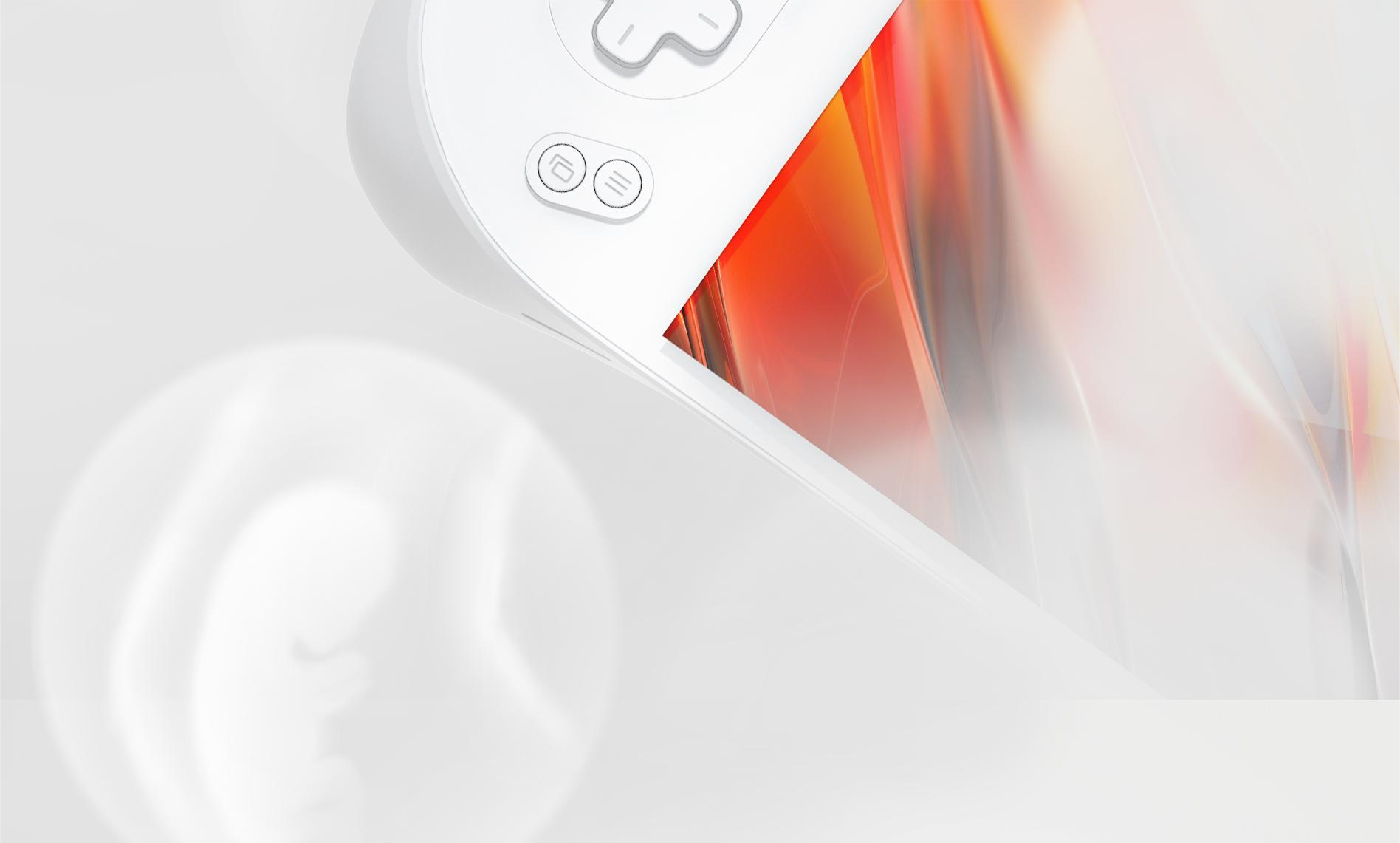 Showing ingenuity, quality in details. AYANEO team draws inspiration from the design of the baby's sleeping position, and carefully creates the "baby sleeping position" grip, which has made the comfort and functional design of ergonomic pursuits to the extreme.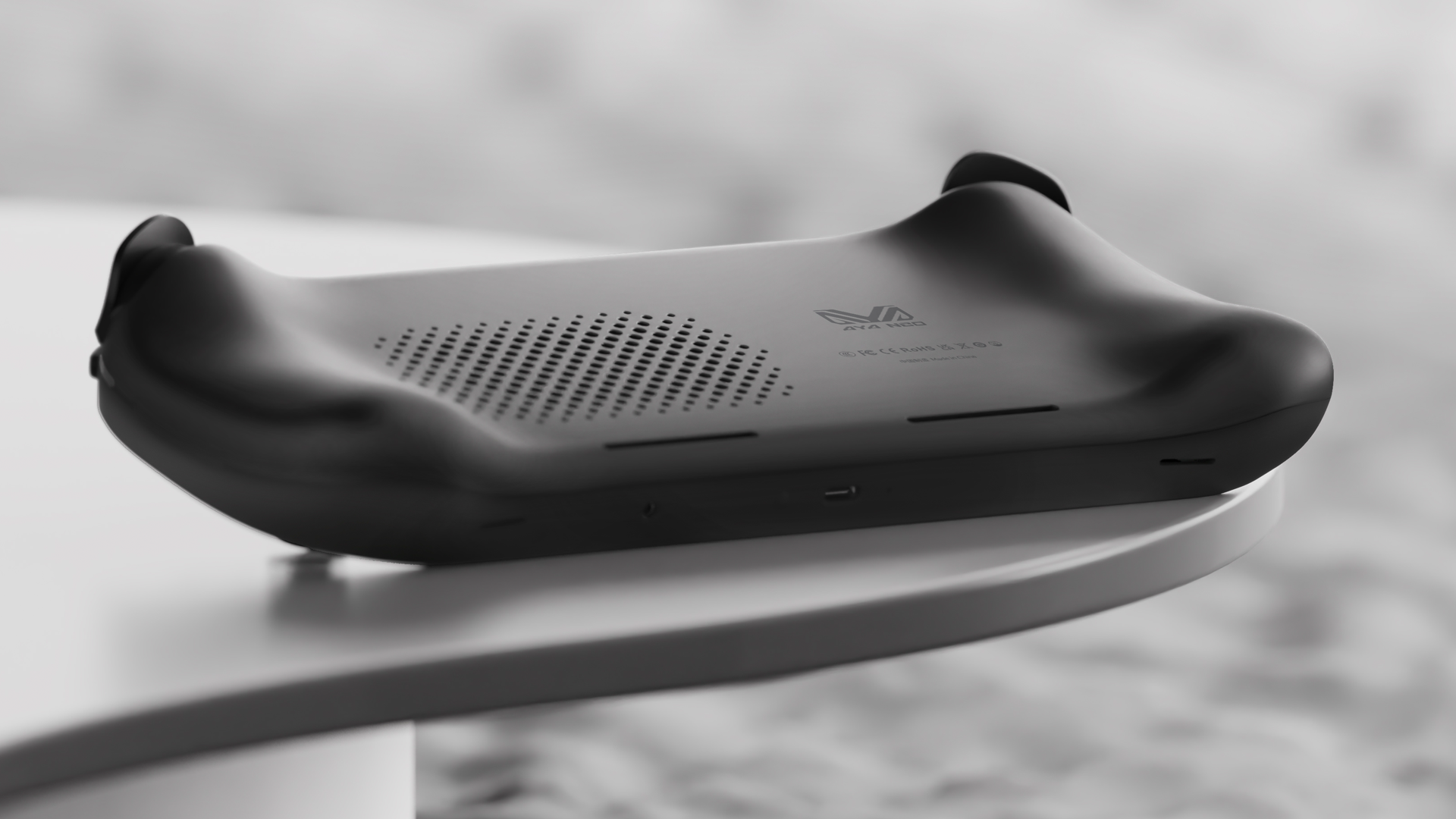 When players hold AYANEO 2, they will have the initial and natural holding feeling which is full and fits the arc of the palm. Holding lasts long and not get tired. In addition, under the pursuit of the ultimate in details, AYANEO 2 finally achieved a 360° full body without exposed screws through a mortise and tenon-like buckle structure, and also conducted a perfect balance between the external shape and internal structure. AYANEO works hard on making products at all times.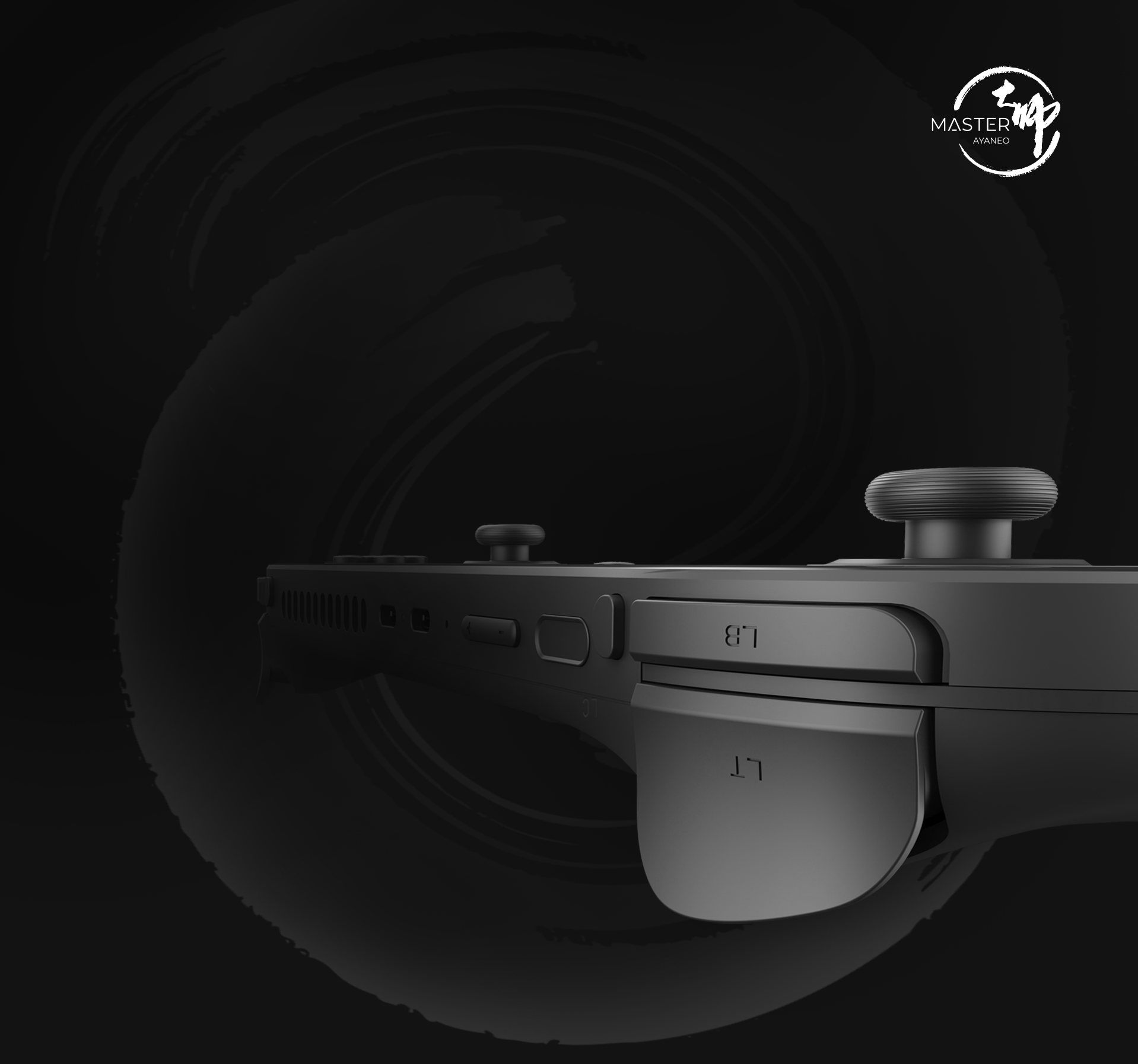 In terms of control experience, AYANEO 2, is equipped with "Master Controller" that is comparable to professional controllers. It has 8 functions, 6 major patents, large hall joystick, hall trigger, gyroscope, etc., and gyroscope somatosensory assist aiming, trigger/joystick sensitivity/vibration strength adjustment, zero power consumption during standby, ABXY keys shift, buttons burst, delicate and precise control feeling and millimeter-level precision feedback, have achieved a comprehensive in the game control experience for players.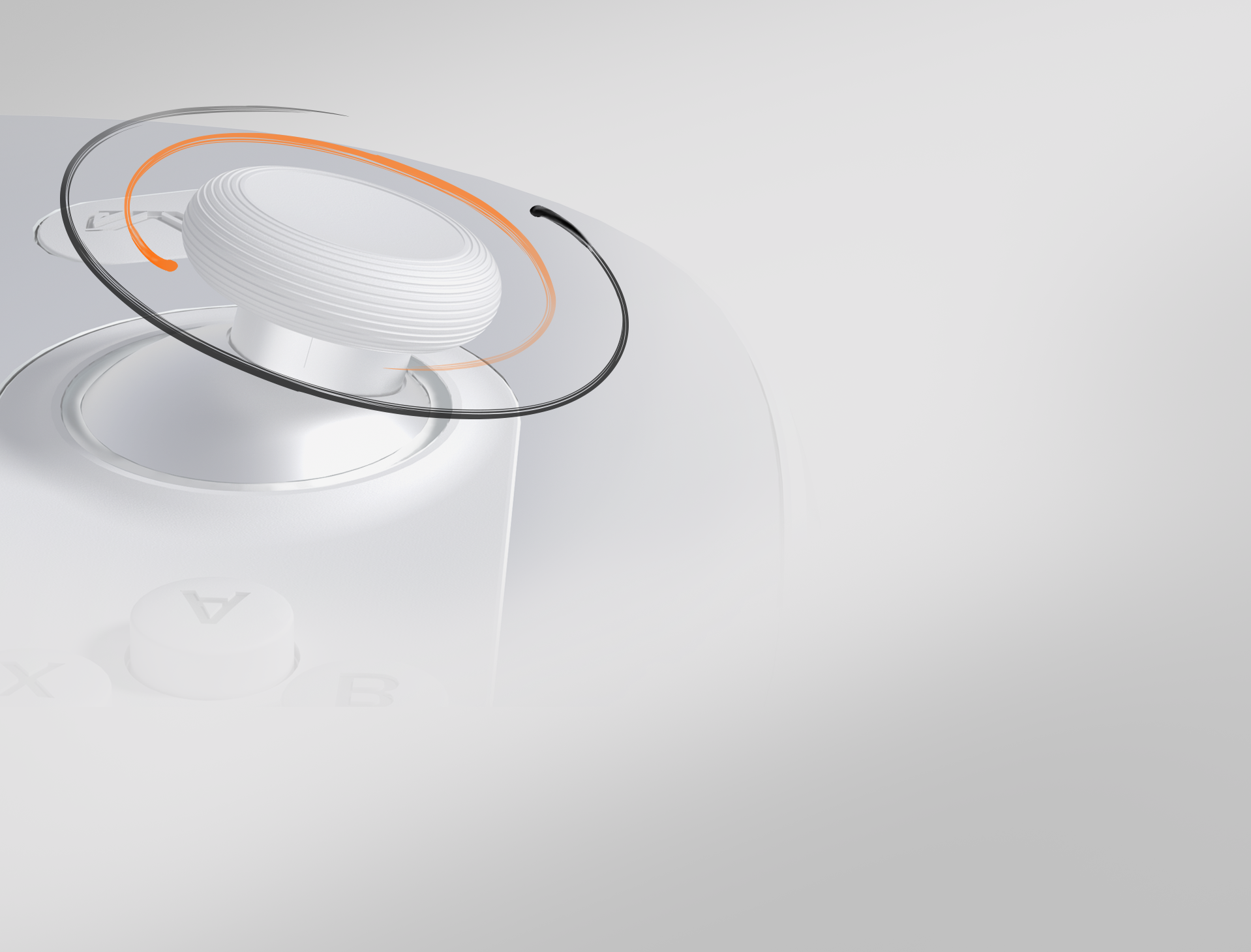 Compared with other large carbon film joysticks, the big Hall joystick on AYANEO 2 has outstanding advantages of no drift, no dead zone and exceptional hand feeling.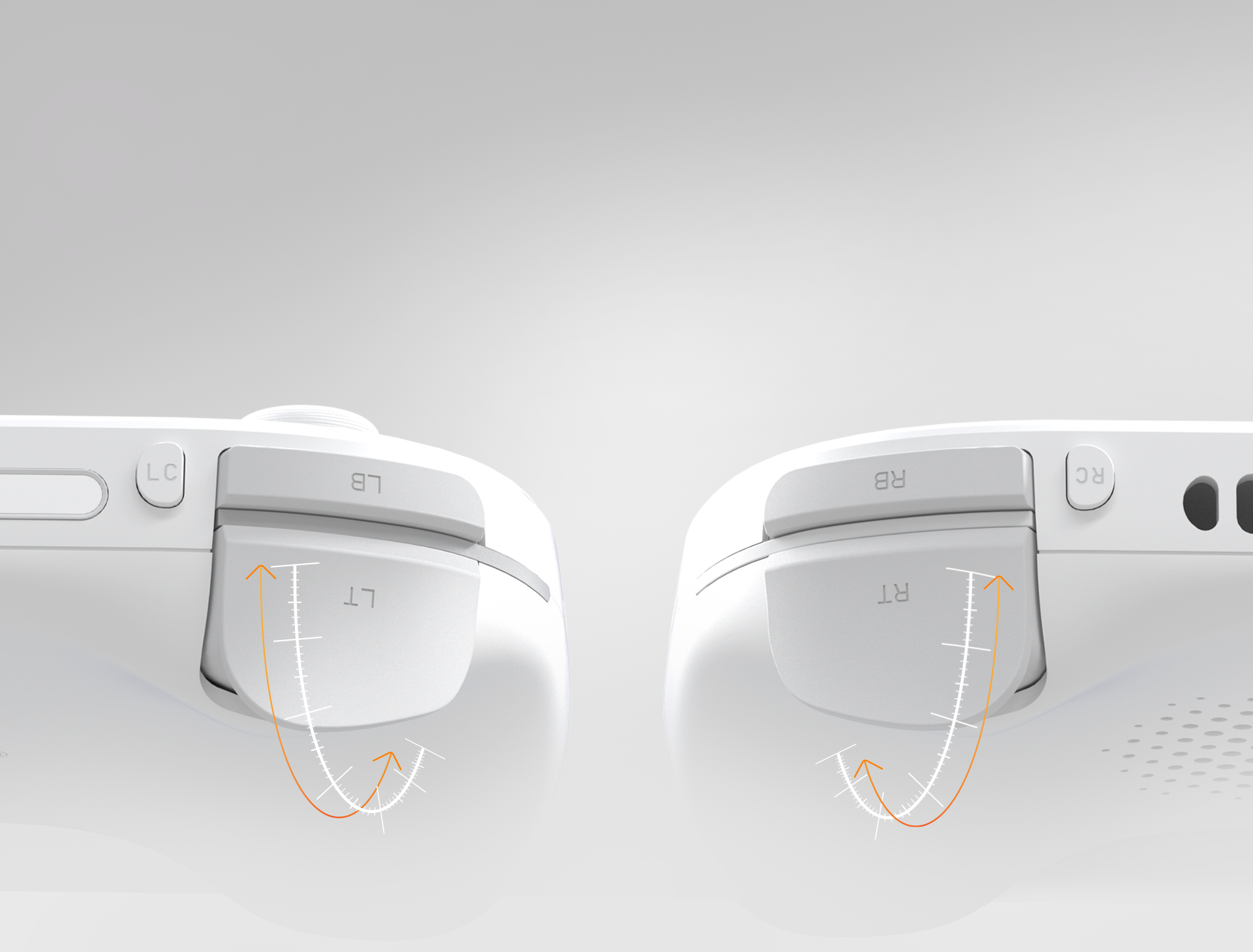 There is also an ultra-high-sensitivity Hall trigger support, with an ultra-long stroke, a pressing stroke of 7.5 mm, a pressing accuracy of 0.09 mm, and life test for more than 1 million times, assisting players to preemptively win the battlefield.
As a full HP machine with flagship performance, AYANEO 2 brings unprecedented future technology for Windows handhelds - the same HD linear motor as NS. Compared with the X-axis linear motor used in the past, the tactile feedback of the HD linear motor is more delicate, multi-level and multi-dimensional vibration.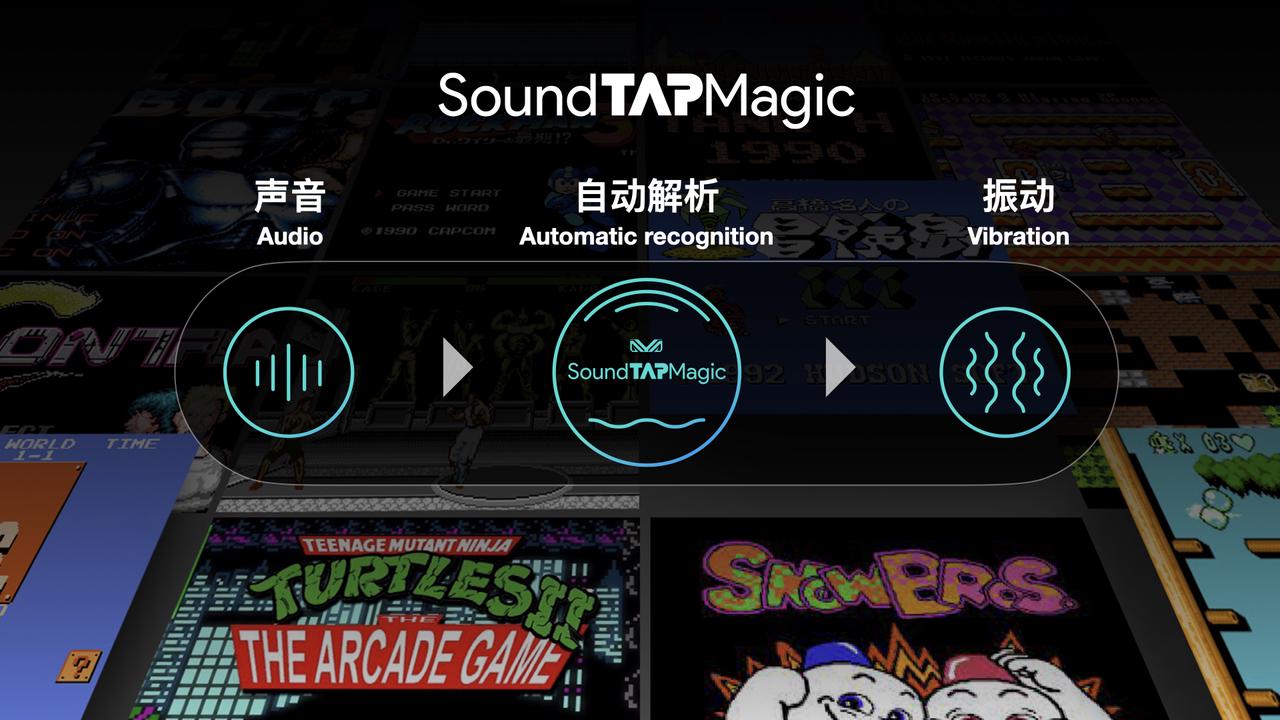 In addition to deeply upgraded the vibration experience, AYANEO 2 also brings great surprises to fans of retro games - AYANEO future technology, "SoundTAPMagic", which automatically analyzes the game audio and matches corresponding vibration feedback. AYANEO puts the soul into the retro games, having a refreshing vibration experience, which can be described as full of retro feeling.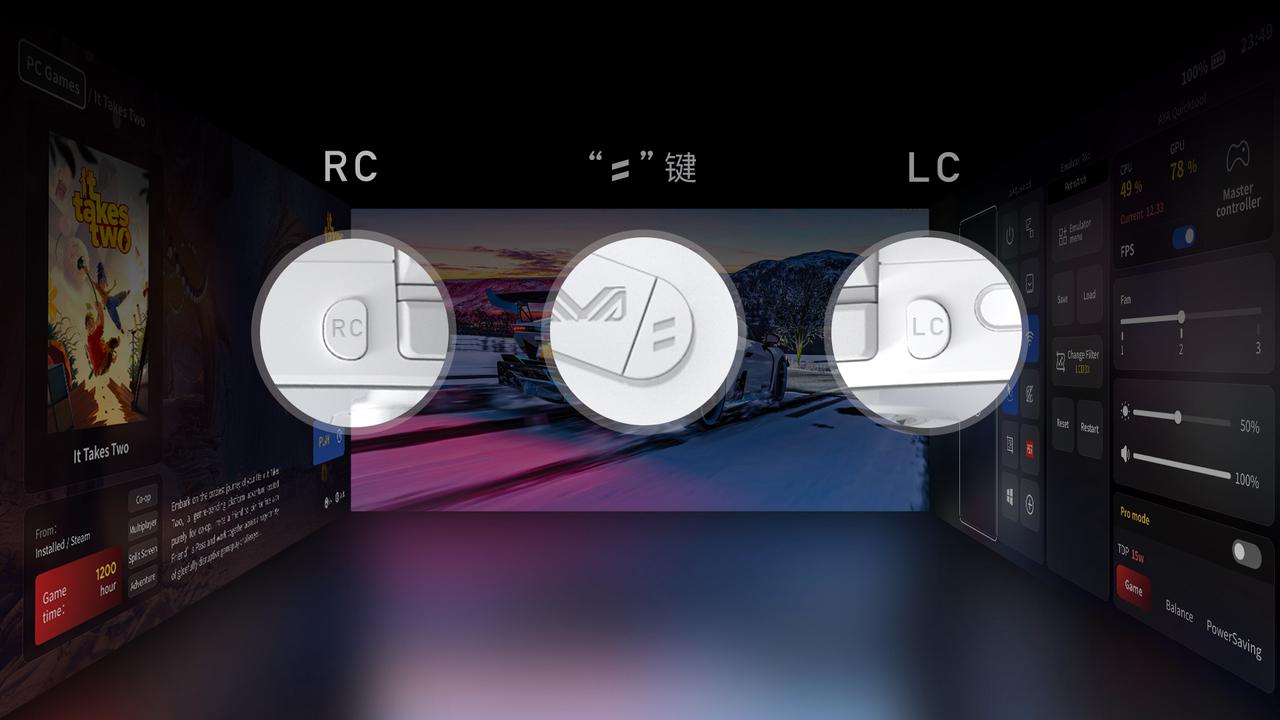 In order to have more convenient operation for players, AYANEO 2 has created a new and highly customized buttons system. Through the three customized keys, LC, RC, and "=" keys, players can not only set the operation commands commonly used in Windows, or map them to commonly used keys on keyboard, but also open any program or game in association, and add a paragraph when opening the program. Short press and long press of the LC key and RC key can trigger different functions, plus the short press customized function of the "=" key, the three buttons can trigger a total of five customized functions, and players can set the functionin their own ways.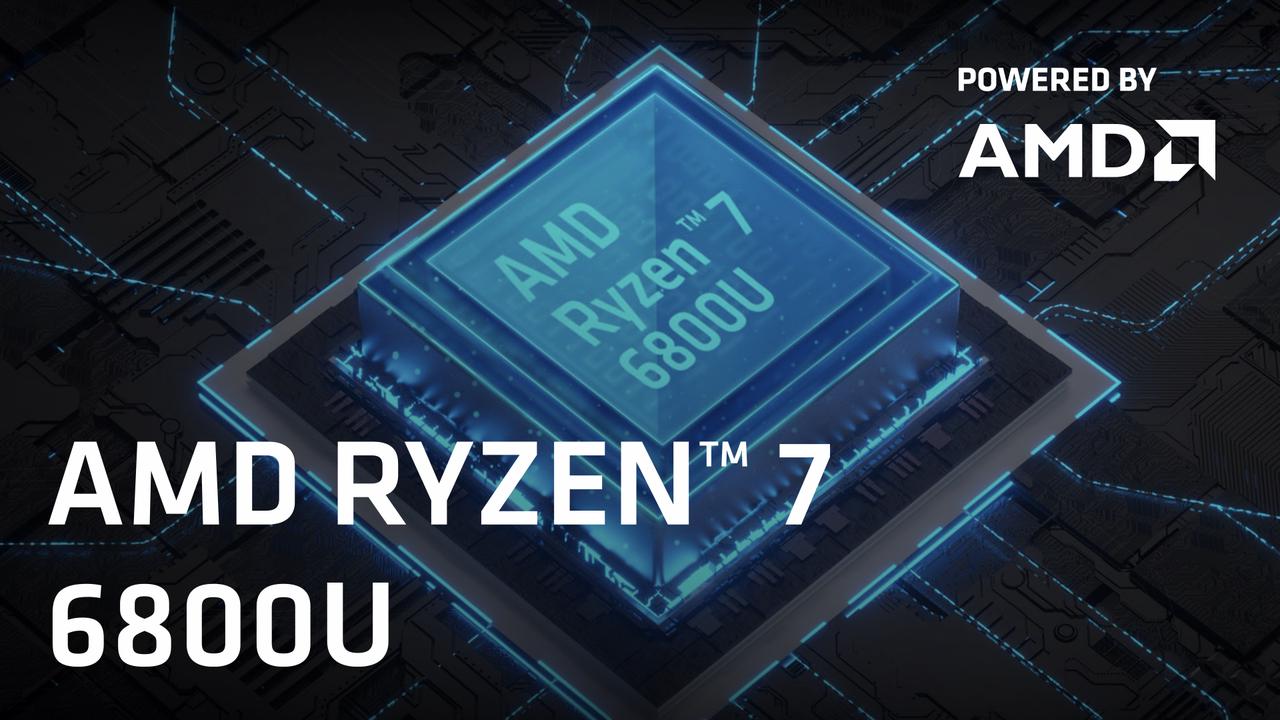 As a cross-generational chip, AMD Ryzen™7 6800U is almost synonymous with super performance. The same TDP can support higher resolution and higher game frames compared to the previous generation CPU. AYANEO 2 has the peak support of AMD Ryzen™7 6800U powerful core display and game performance.
At the same time, the heat dissipation capacity also determines the performance of the CPU. AYANEO 2 brings a newly designed super-powerful 35W heat dissipation system, which makes the gaming experience burst out with great potential. For AMD Ryzen™7 6800U, many major structural adjustments have been made to release the super powerful TDP for a cool experience.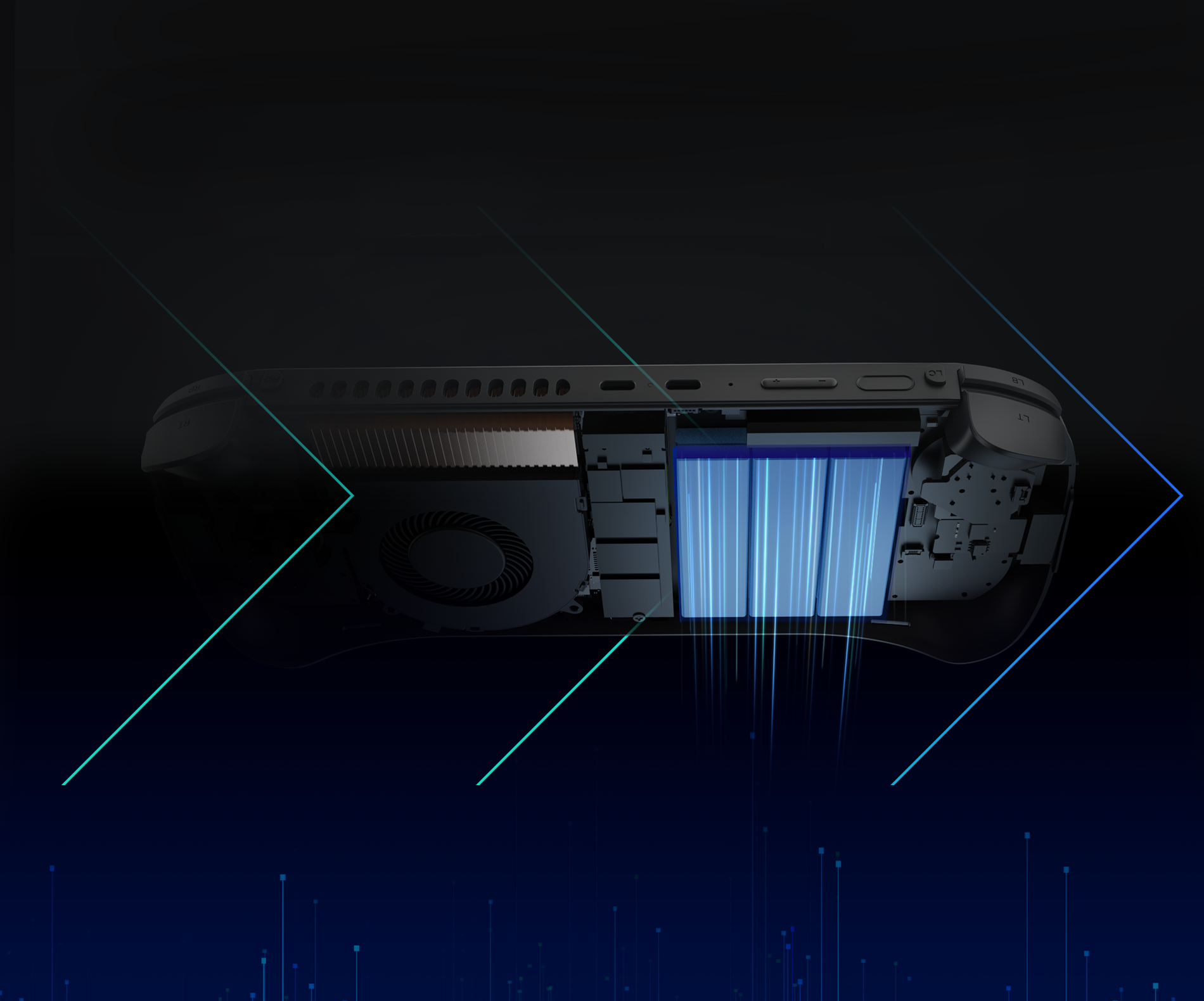 Besides, 50.25Wh large battery can provide stable battery life, which is the largest battery capacity of a 7" screen Windows handheld, making portable gaming experience great upgraded again.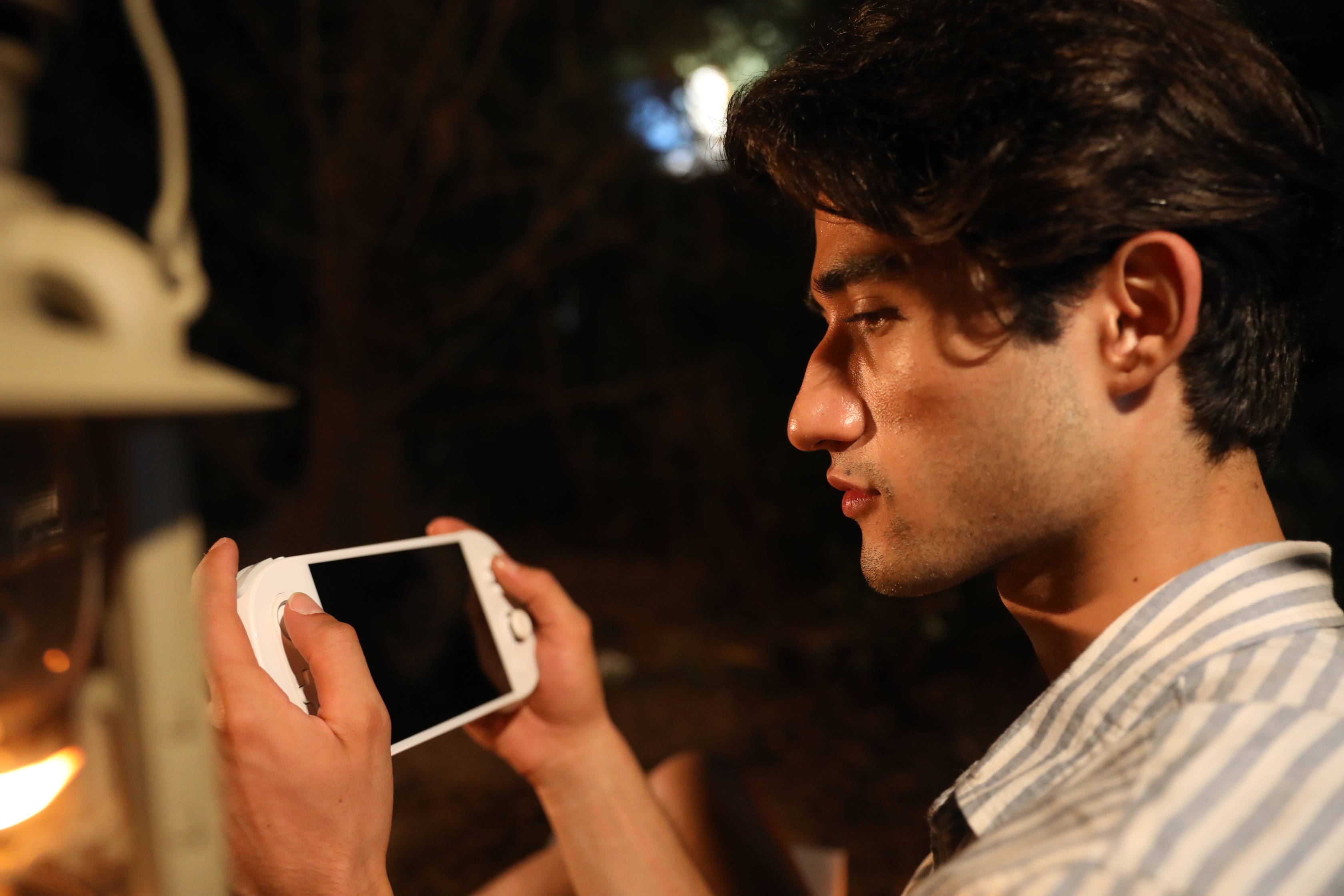 AYANEO 2 also has excellent performance in other hardware features, whether it is the optimization of M.2 2280 PCIe 4.0 double-sided SSD expansion, dual Mic design or USB 4.0 interface, dual cavity audio, all proves the extraordinary product power. AYANEO also brings players a external GPU dock that maximizes performance, unlocks more new usage scenarios, and fully upgrades the gaming experience. Compared with general handhelds, you need to turn on the screen before fingerprint recognition to unlock. AYANEO 2 is equipped with the S3 fingerprint touch to have wake-up function. With a touch of the fingerprint, you can wake up and quickly unlock the handheld.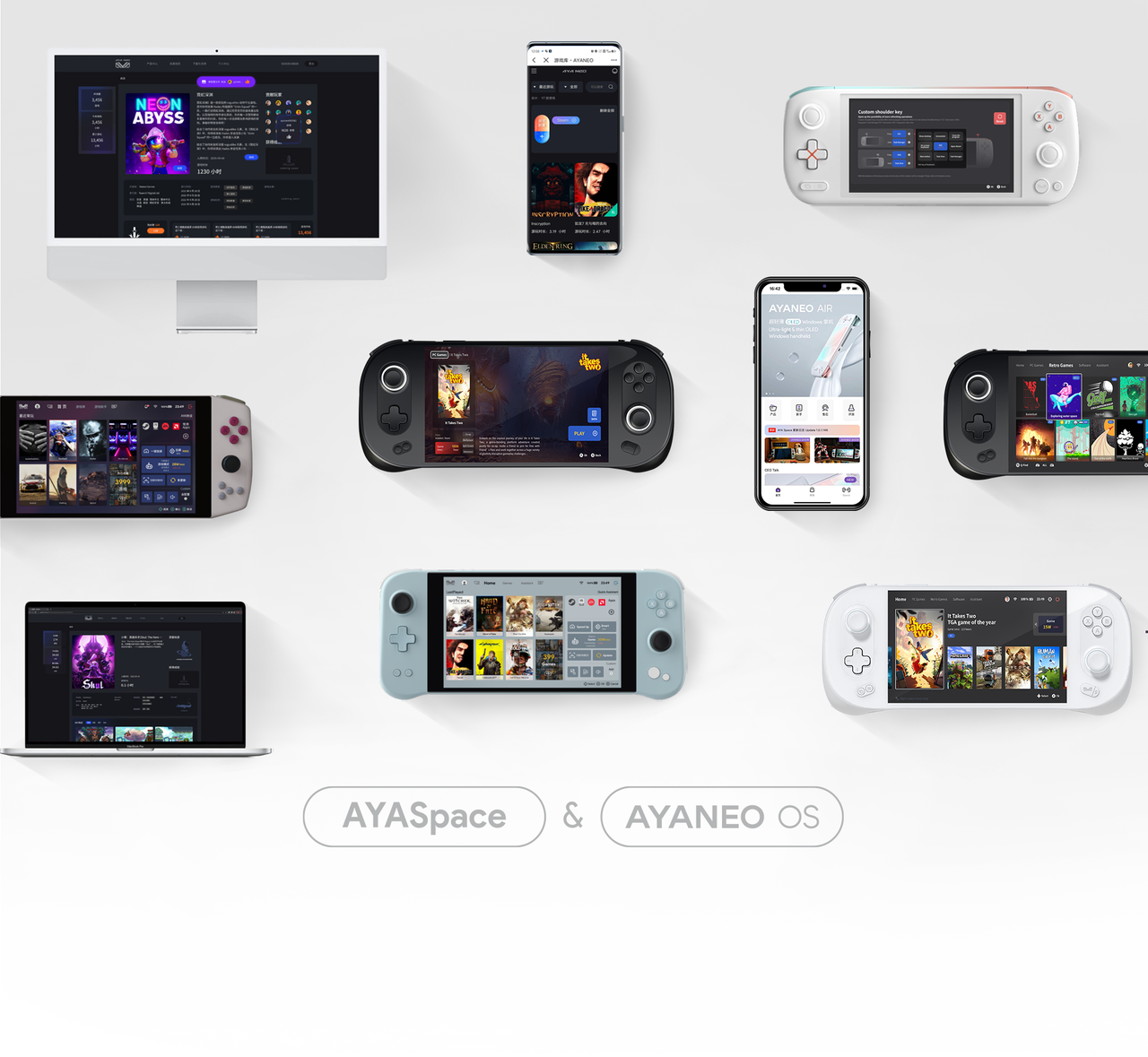 Different from other Windows handheld brands, AYANEO team has developed a new software ecosystem for players, realizing "matrix integration. multi-terminal linkage", making interaction simple! The fully upgraded AYASpace is no longer just a "tool" or "front page", it breaks through the barriers between Windows systems and handhelds. The small screen can also be operated at will through the buttons, making the player's handheld gaming experience even more powerful. With an AYANEO handheld, players not only have a hard-core device with online performance and excellent design, but also have a complete set of all-round and easy-to-use product services and comprehensive game experience.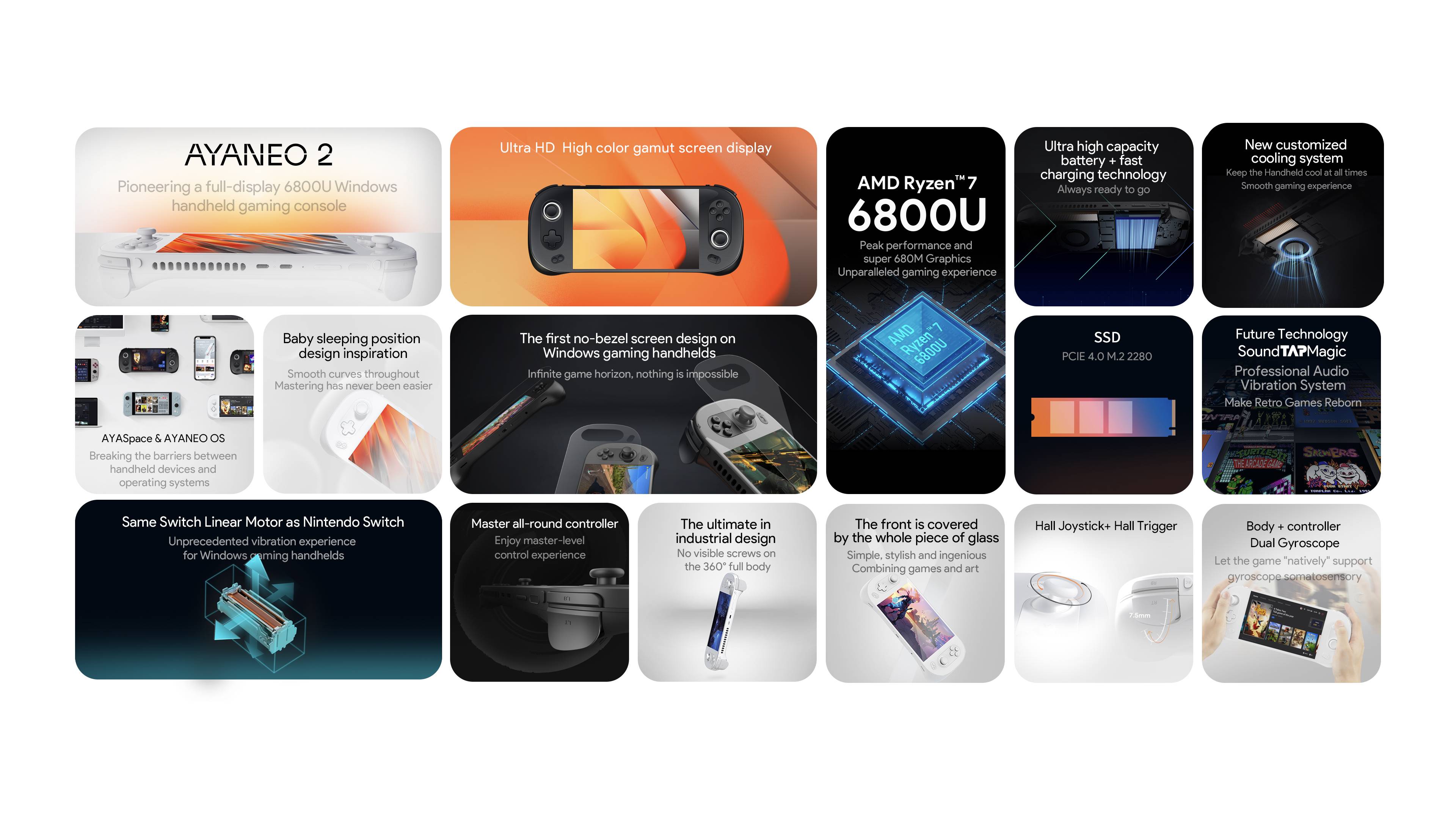 In this way, AYANEO 2 integrates many hard-core future technologies and software R&D and finally becomes an all-round powerful performance king. Standing out among many game handhelds becomes peak performance of AMD Ryzen™7 6800U.
AYANEO has been constantly breaking the boundaries of innovation, and is a pioneer in the cross-border cooperation between the handheld field and the trendy original IP. This time, AYANEO 2 and B.Duck have once again achieved a dream linkage. The appearance uses collision of pink and blue color, in addition to many future technologies support, it is also equipped with 16G powerful memory, plus 1T M2. 2280 SSD hard drive and 32G memory with 2T M2.2280 SSD is also available, and the super-large memory has made this trendy game machine with a cute appearance and powerful performance inside.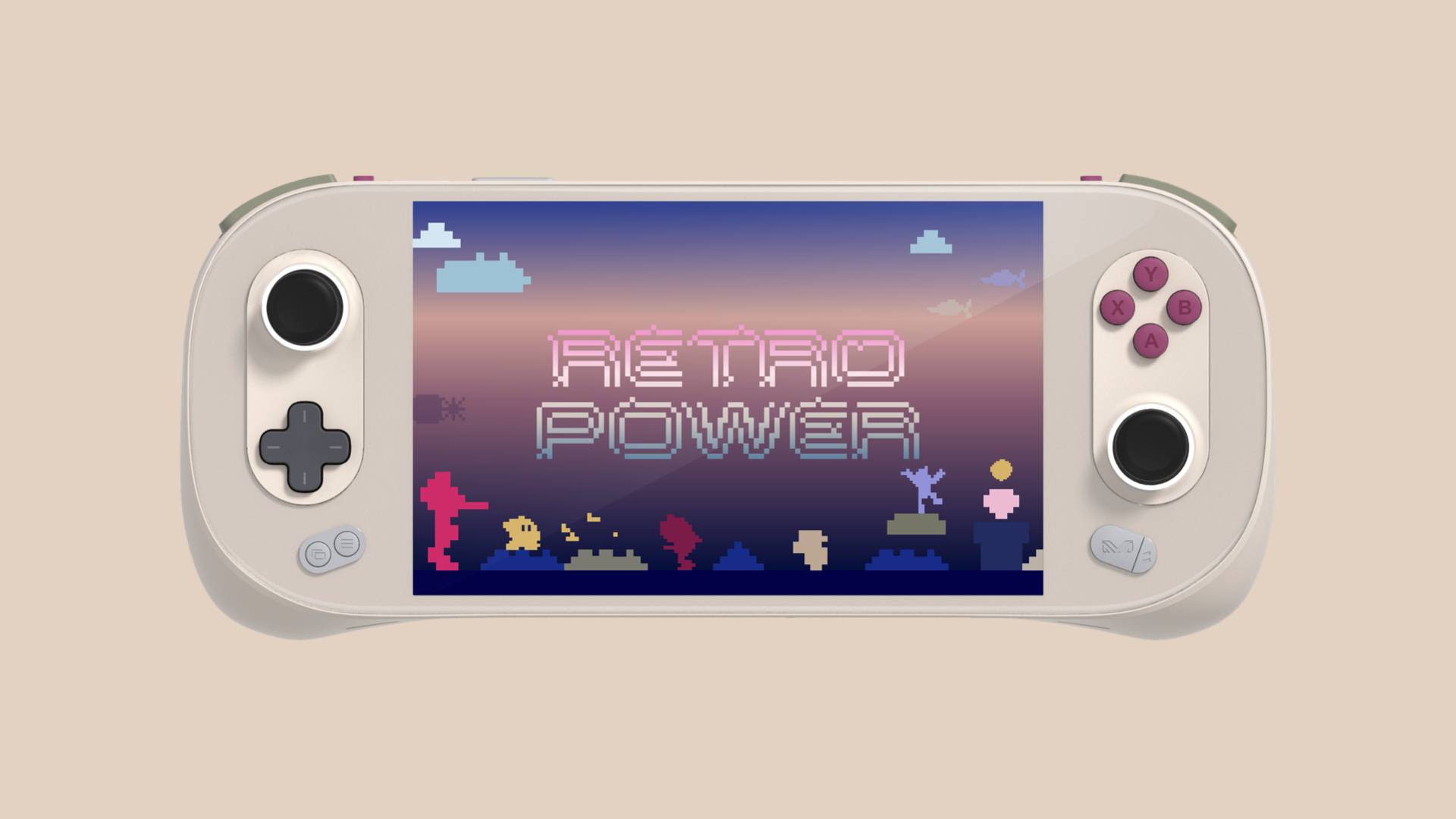 Continuing the tribute to the classic series, AYANEO 2 Retro Power is unique and brings back Game Boy design and color matching with retro feelings, allowing players to dream back to the happy times of the GB era. With the strong performance support of AYANEO 2, it integrates many innovative future technologies, AMD Ryzen™7 6800U + 32G memory + 2T SSD, the king version with full performance configuration can be called a dream handheld with retro feelings and powerful performance.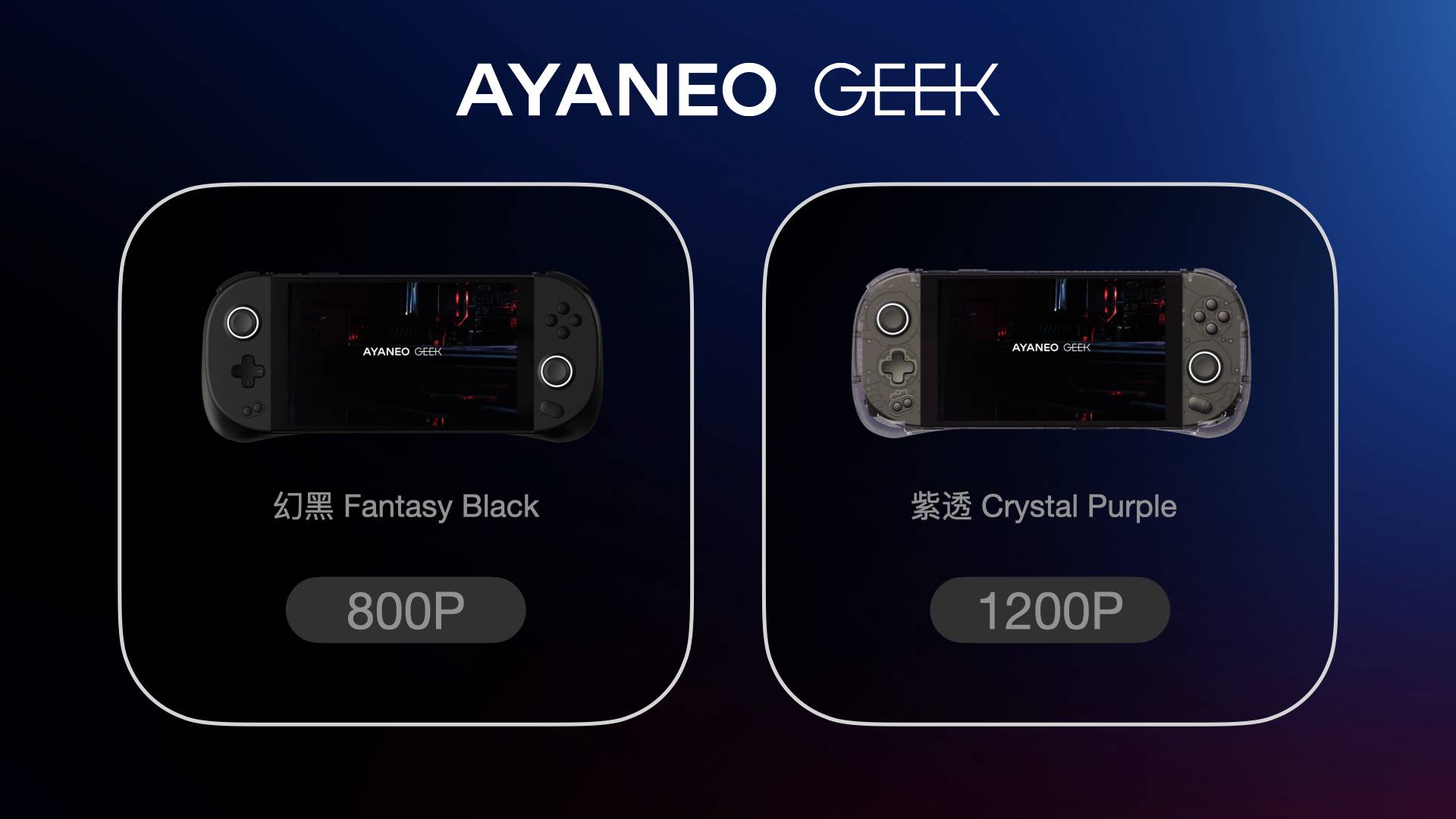 In order to pay tribute to the geek spirit, AYANEO has separated the GEEK product line from the original AYANEO 2 branch, and officially launched AYANEO GEEK, an uncompromising high-performance machine in budget friendly. In terms of configuration, GEEK is completely uncompromising. It has the same size as AYANEO 2, the same "baby sleeping position" grip and 360° no exposed screws on the whole machine, with a big Hall joystick and a big Hall trigger, and a newly developed "GEEK Controller", equipped with a 50.25Wh strong battery life and customized heat dissipation design, brings the ultimate gaming experience to geek players. The super powerful and budget friendly, AYANEO GEEK is a surprise gift for geek friends around the world.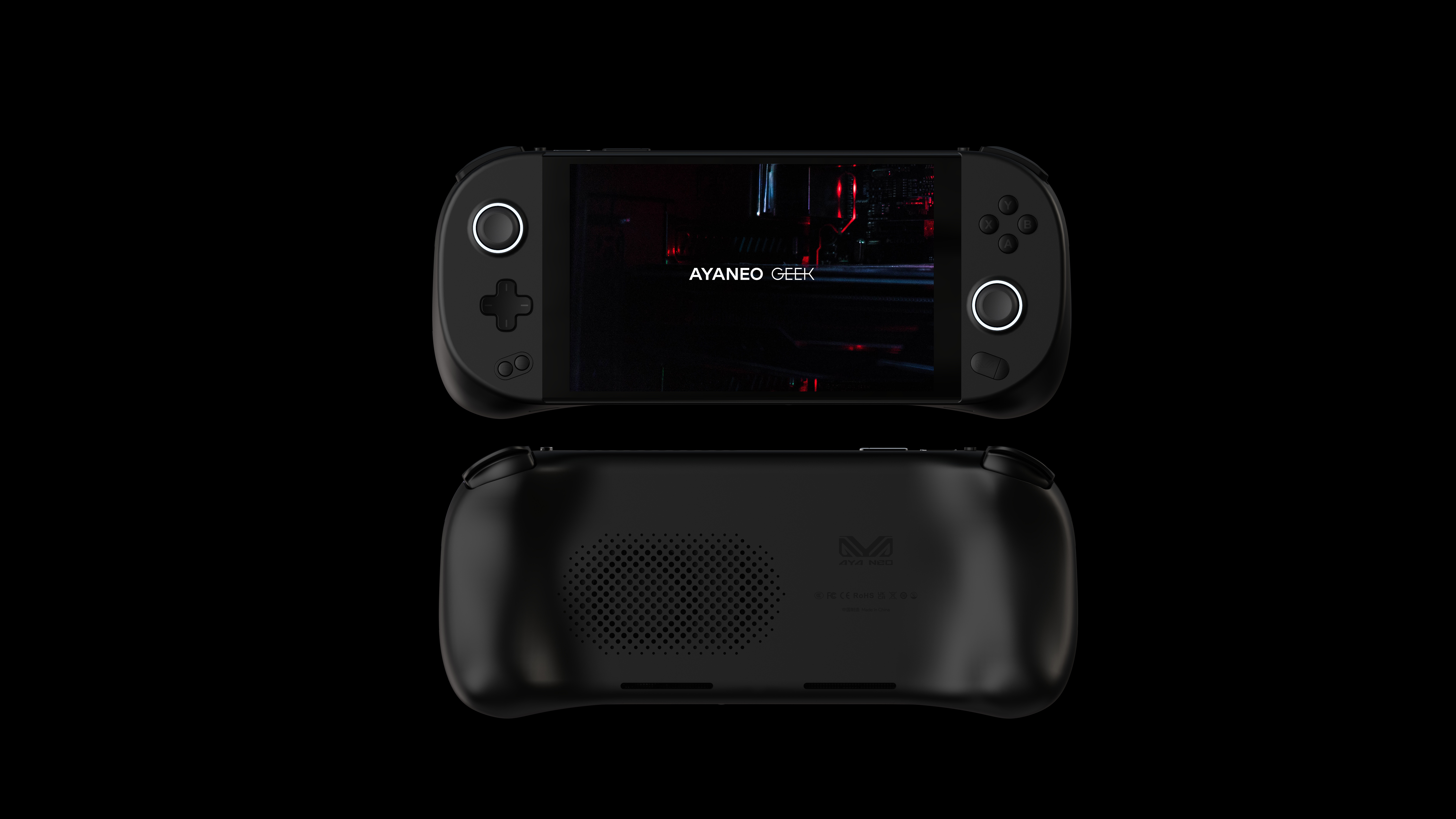 AYANEO 2 & GEEK Differences are shown as below: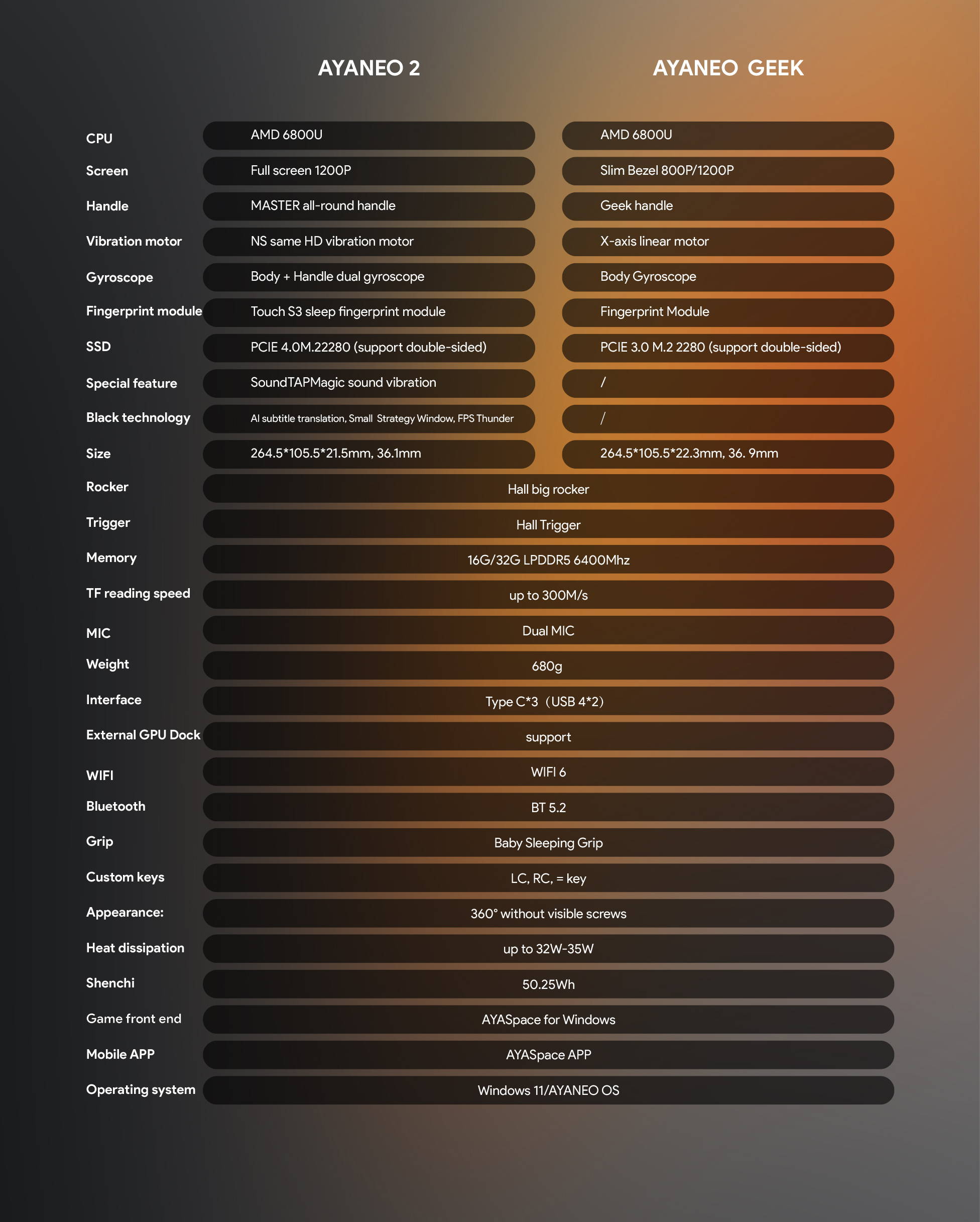 I believe players that can't wait to have such a fantastic machine with attractive appearance and high performance. AYANEO 2 & GEEK Indiegogo crowdfunding has officially started. AYANEO has brought special benefits to global gamers. Perks early bird price and special plan are as follows, players who want to have this fantasy machine, don't miss the boat: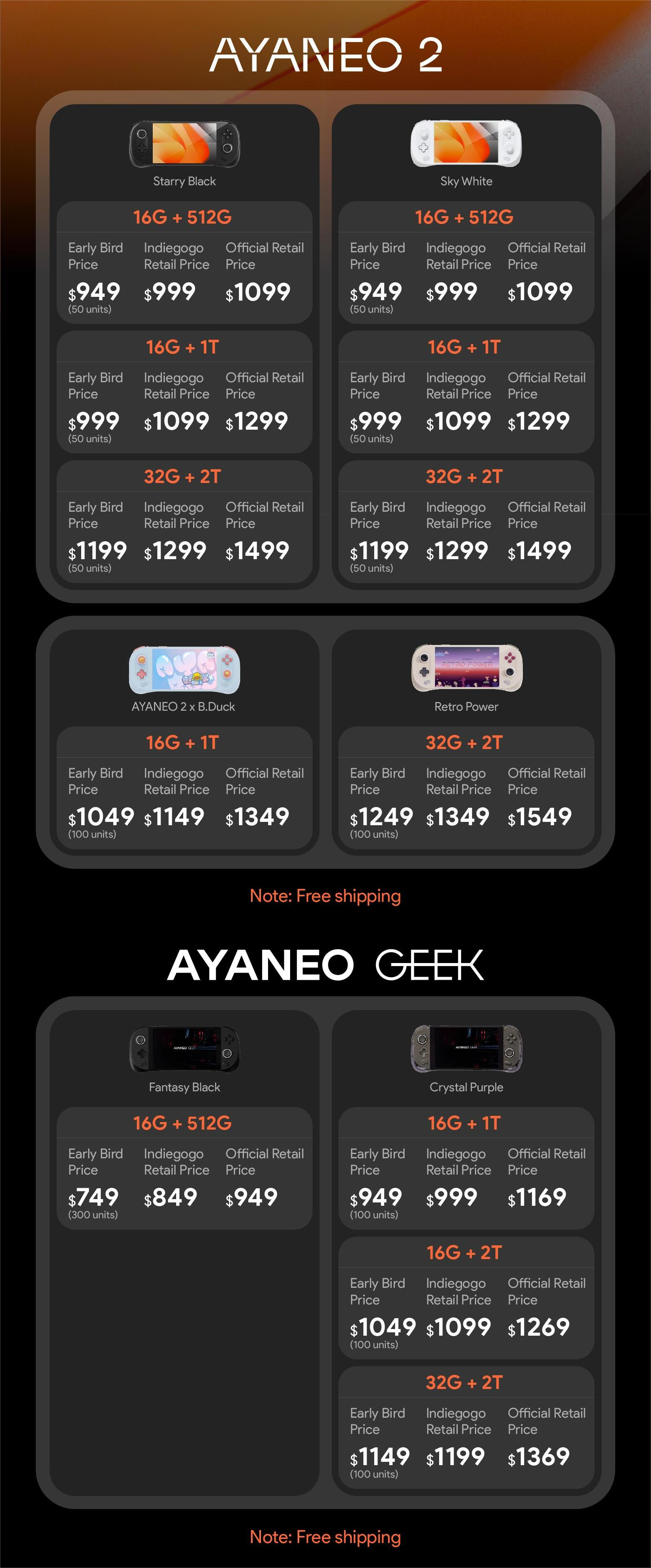 AYANEO integrates the original idea of "Real Gamers, Know Gamers" into every highly subversive product creation, and each generation of products is AYANEO's ingenuity crafted with enthusiasm for global players. AYANEO 2 & GEEK will live up to the ardent expectations of players around the world, and define a new standard for AMD Ryzen™7 6800U handheld experience with excellent quality and powerful performance. Welcome to Indiegogo (https://ayaneo.com/igg) to join the program and become our backers !