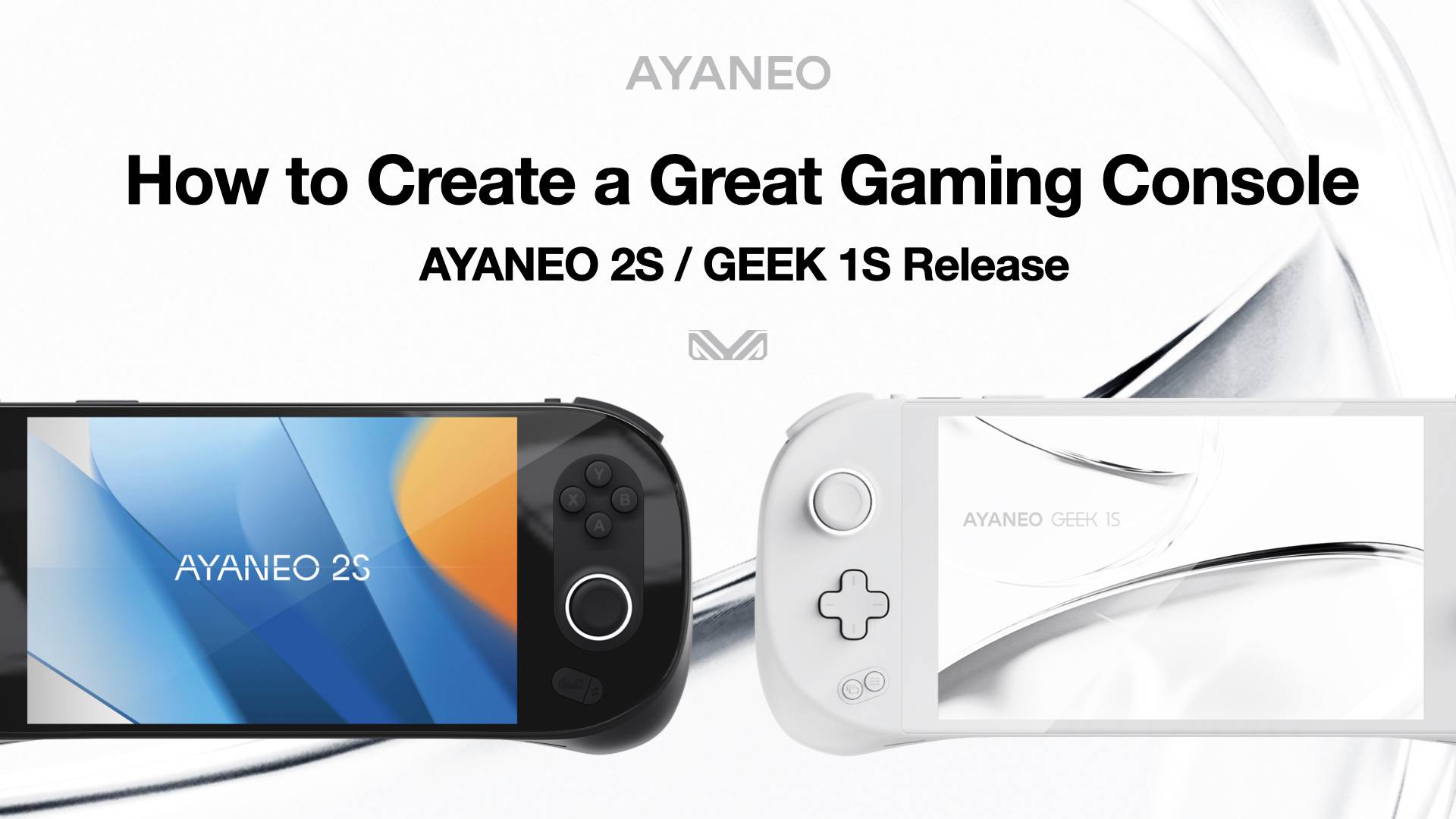 On May 29, 2023, AYANEO officially released the AYANEO 2S & GEEK 1S, two new AMD 7840U handhelds that feature the AMD Ryzen™ 7 7840U flagship processor and several upgrades to bring gamers an enhanced Windows handheld experience.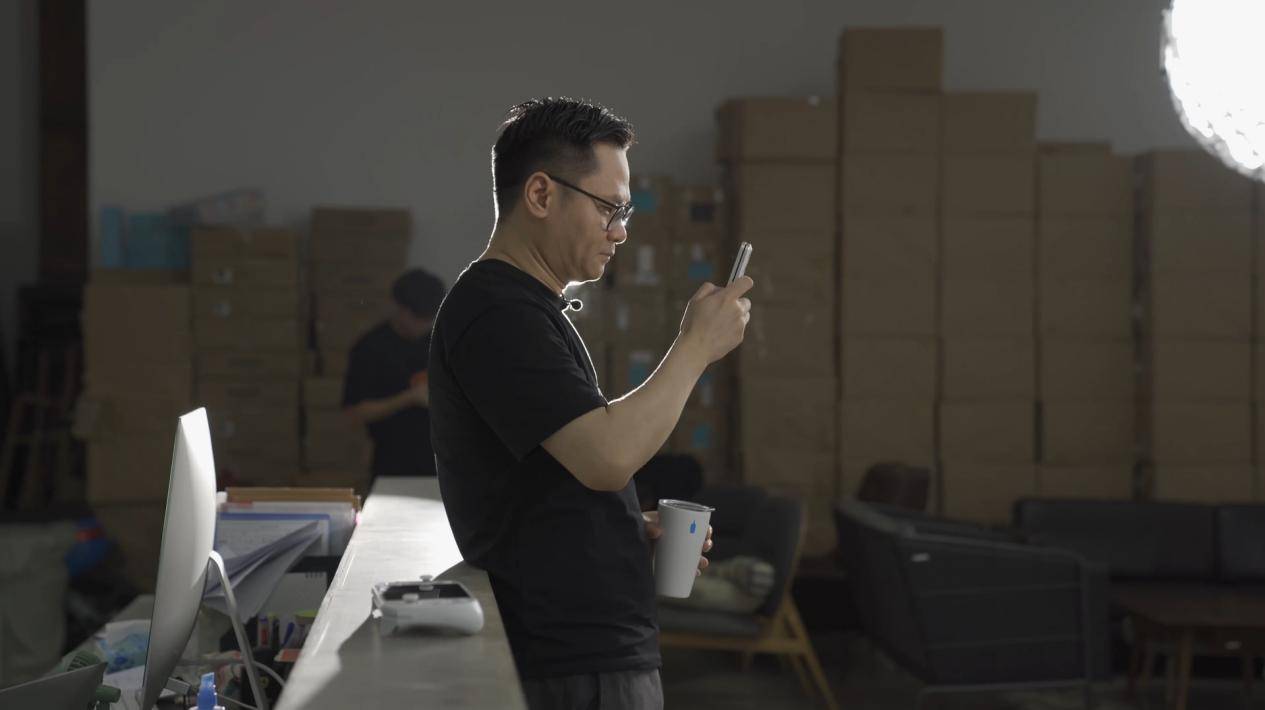 Different from the traditional launch event, this event will adopt a new approach with the theme "How To Create A Great Gaming Console". AYANEO CEO Arthur will share with gamers the undisclosed stories of AYANEO since its establishment.
"A + A" Creates a New Era of Windows Handheld
An email to AMD's China team, started the close collaboration between AYANEO and AMD to create the world's first AMD Windows handheld.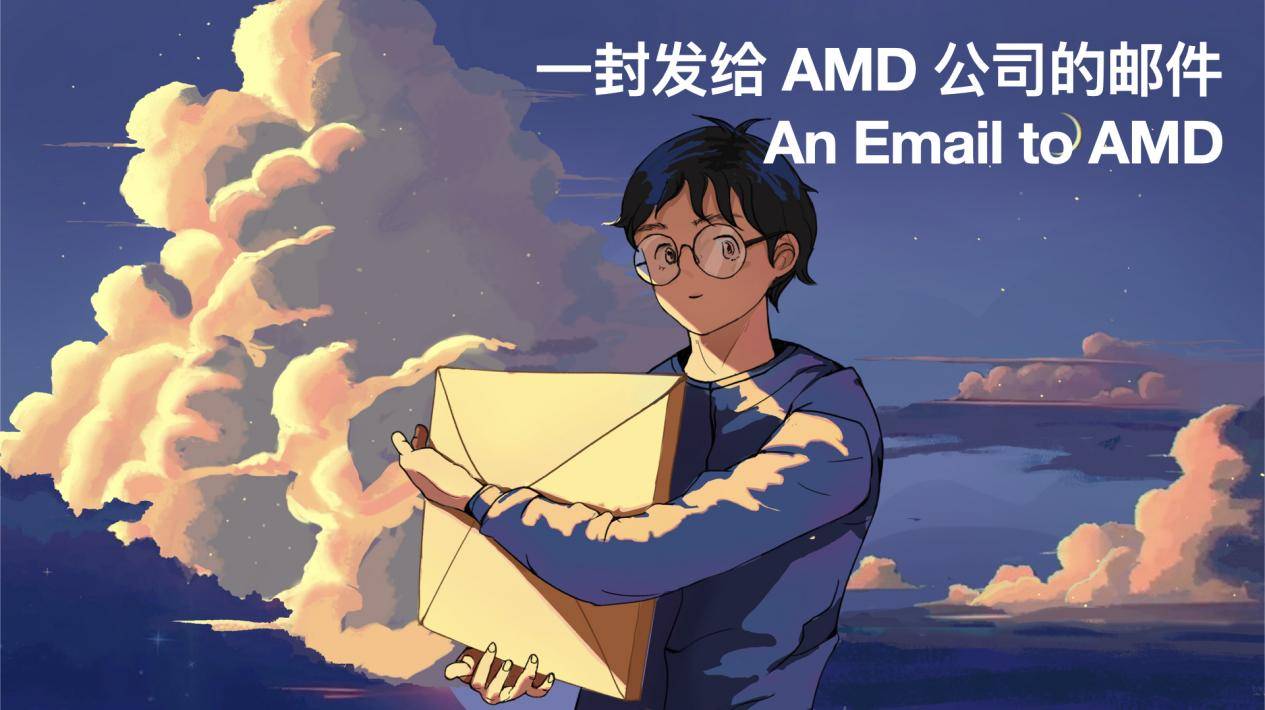 Today, the AYANEO 2S & GEEK 1S are powered by the latest AMD Ryzen™ 7 7840U processor, built on the advanced 4nm process. With brand new Zen 4 CPU architecture and RDNA 3 graphics architecture, significantly improved performance and energy efficiency.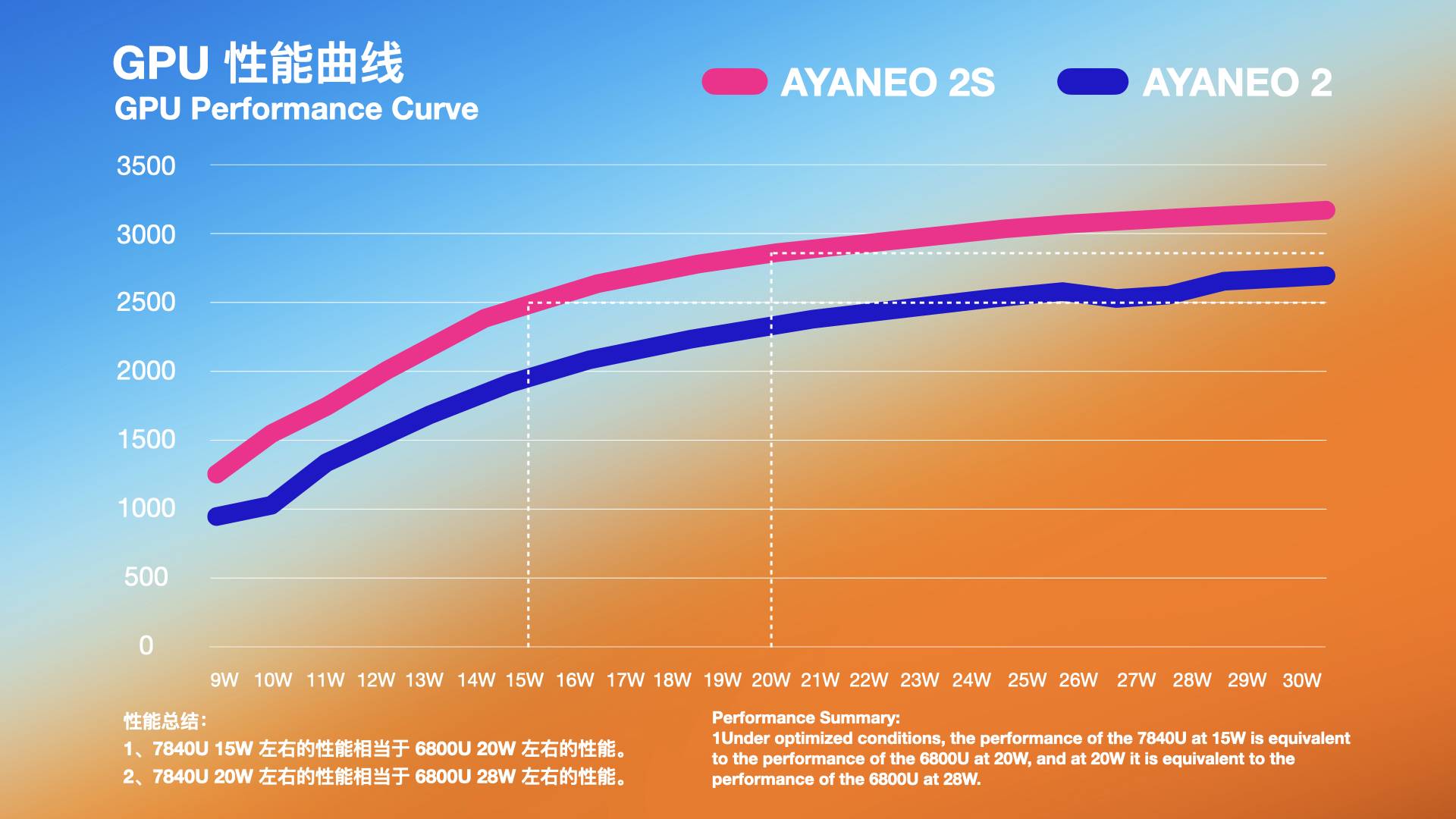 As a representative, we have summarized the performance comparison between AMD Ryzen™ 7 7840U and 6800U for you:
• Compared to 6800U, 7840U provides a 20% performance improvement in high-power scenarios and up to 40% performance improvement in low-power scenarios.
• With proper optimization, the performance of 7840U at 15W is equivalent to that of 6800U at 20W, and the performance at 20W is equivalent to that of 6800U at 28W.
• Compared to 6800U, 7840U has lower heat generation, better performance, and improved energy efficiency ratio.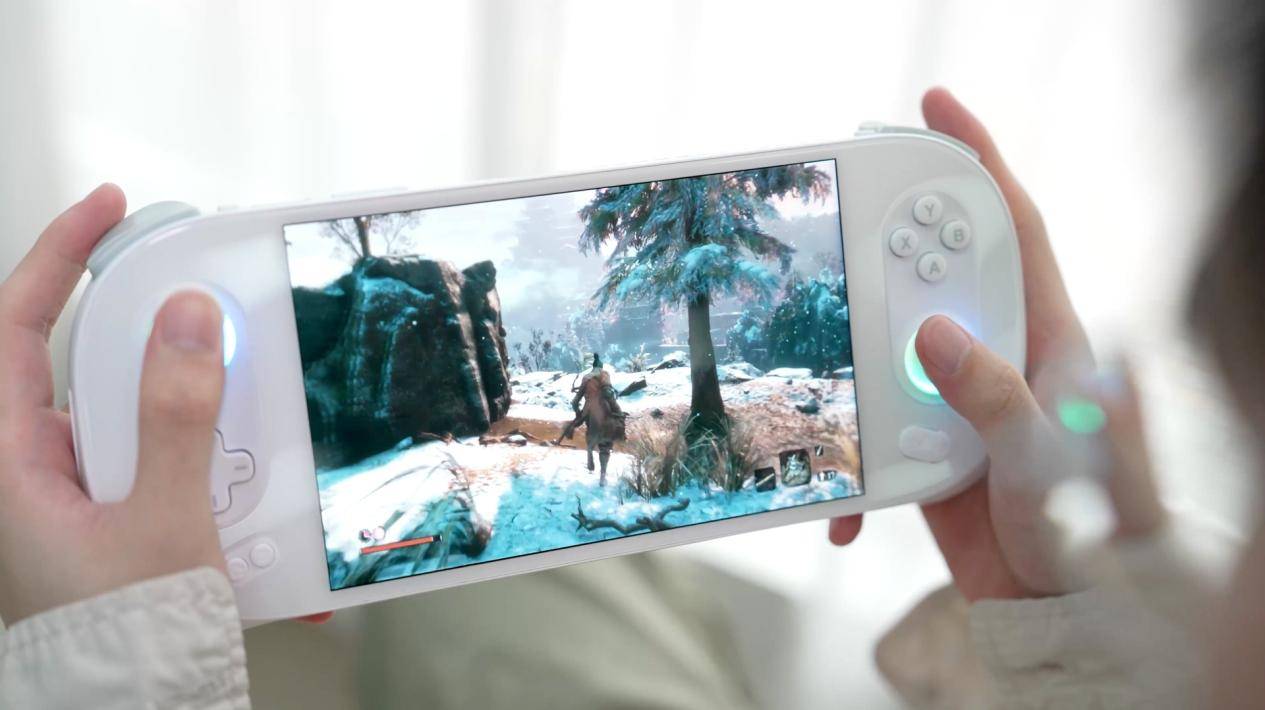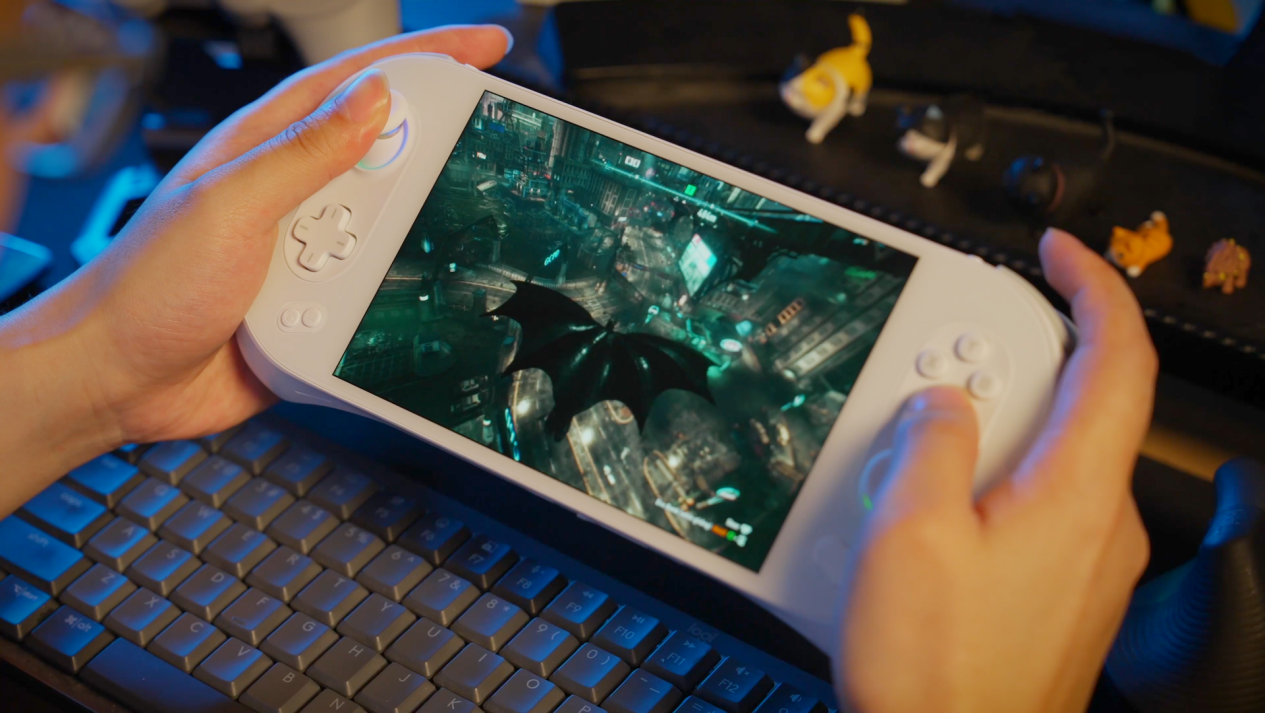 With such outstanding performance and energy efficiency, AYANEO 2S has significantly improved gaming performance, making the combination of high frame rates and high image quality a reality. It is undoubtedly the top choice for high-end Windows handheld gaming processors.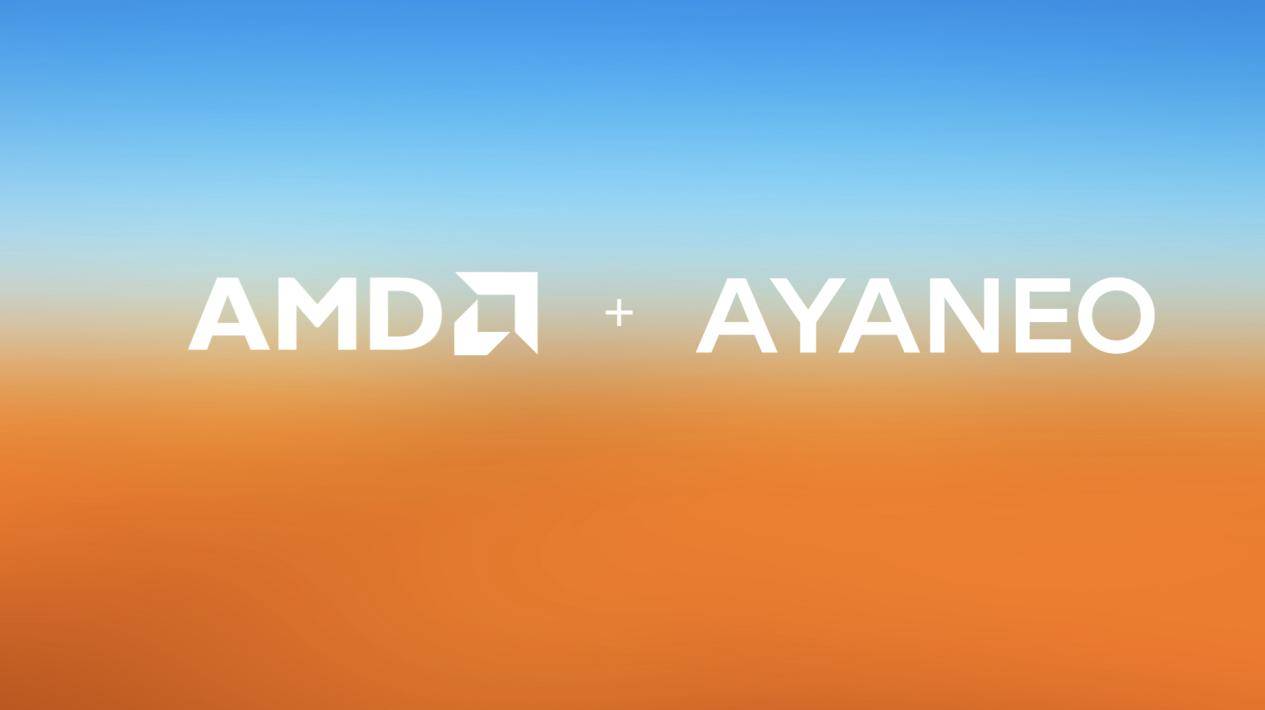 For Windows handheld, AMD Ryzen™ 7 7840U is a milestone processor. With the combination of AYANEO's ceiling-level software and hardware optimizations, AYANEO 2S and GEEK 1S elevate the handheld gaming experience to a new level.
Real Gamers, Know Gamers
Many years ago, AYANEO CEO Arthur was a special reporter for gaming magazines. Later, he founded the YYJoy community and YYJoy sinicization group, bringing several popular NDS translated games to Chinese gamers.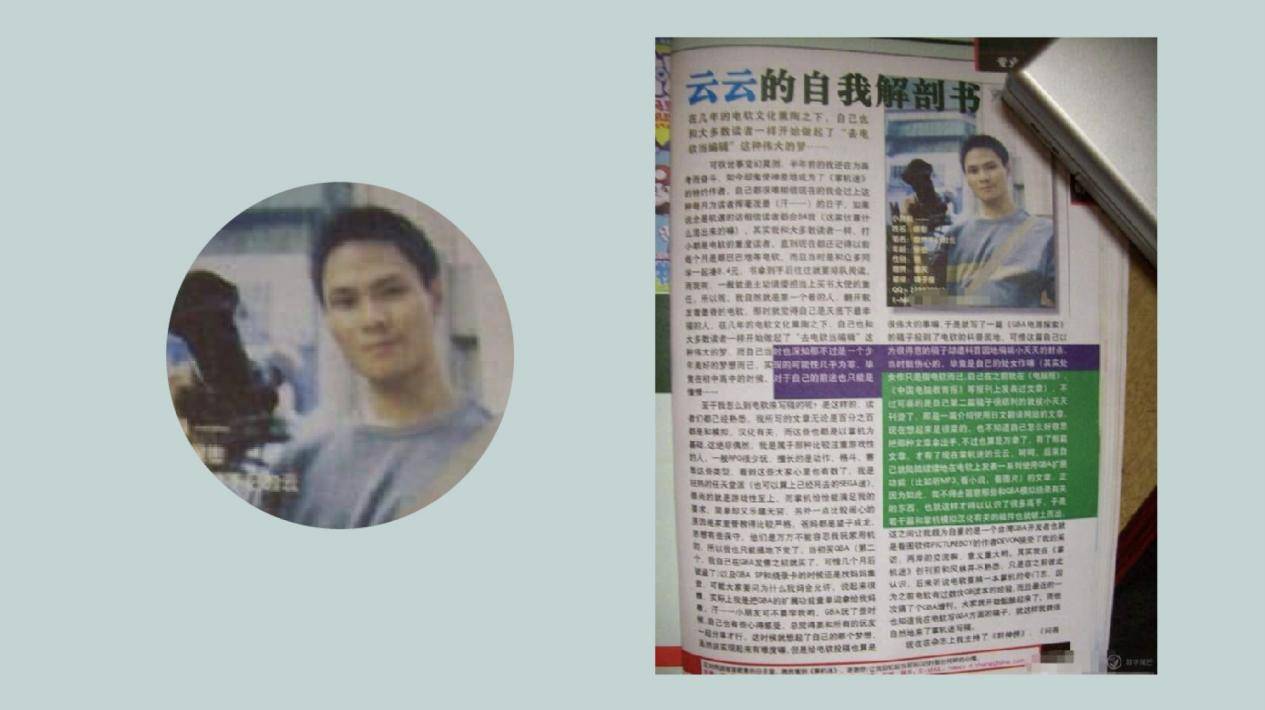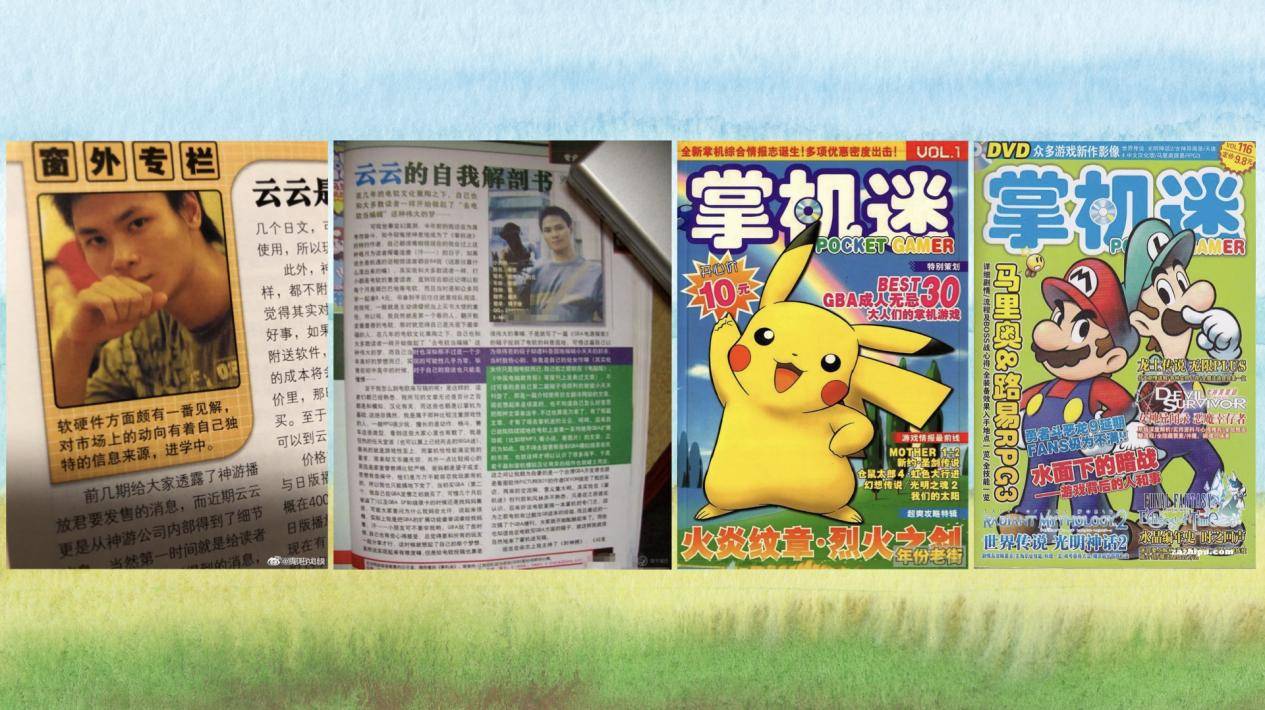 Video games and handhelds have always been crucial to his life. After being immersed in the gaming world and handhelds for many years, he deeply knows what gamers need, giving rise to the concept of being a "Real Gamers, Know Gamers".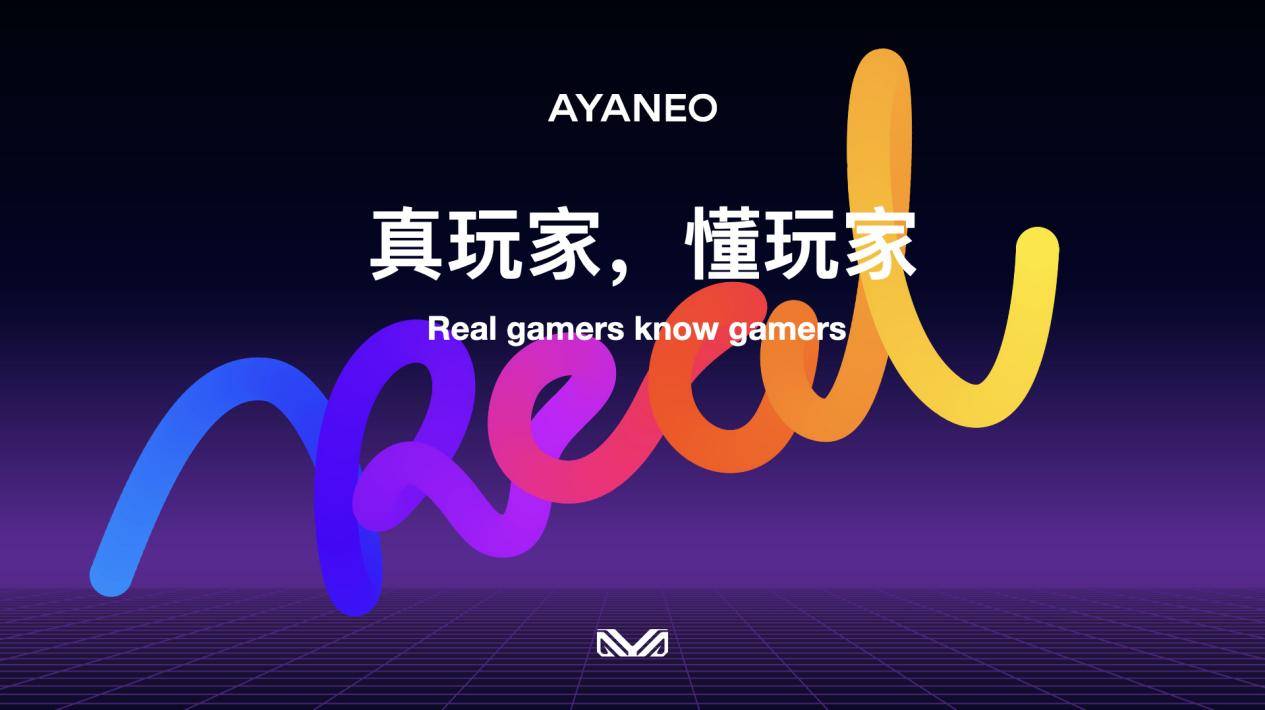 With many thoughts on Windows handheld, CEO Arthur embarked on a new exploration journey of Windows handheld together with AYANEO.
Fully Transformed AYASpace 2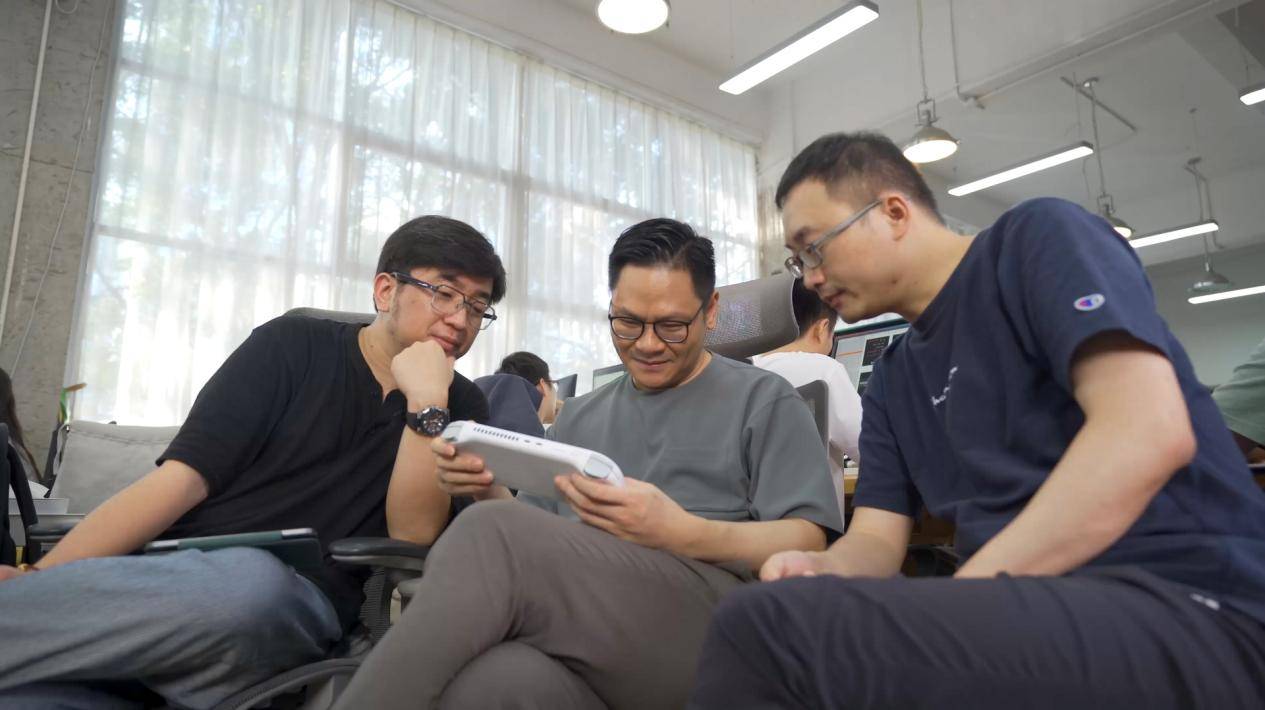 In the early days of AYANEO's establishment, CEO Arthur clearly outlined the deployment plan of "software and hardware integration" for AYANEO. At that time, CEO Arthur, together with the other two founders of AYANEO, Lighten and ZARD, often met at a cafe to discuss. As a result, AYASpace, a management software specifically designed for AYANEO handheld gaming devices, was born.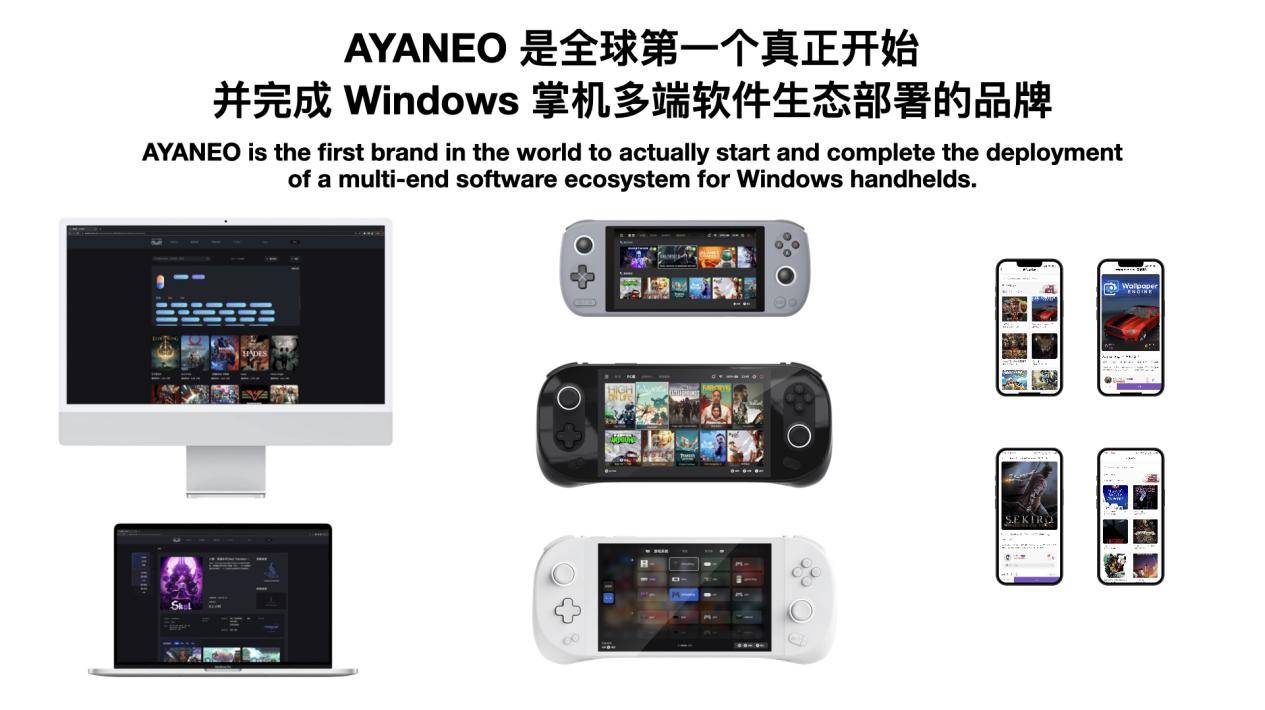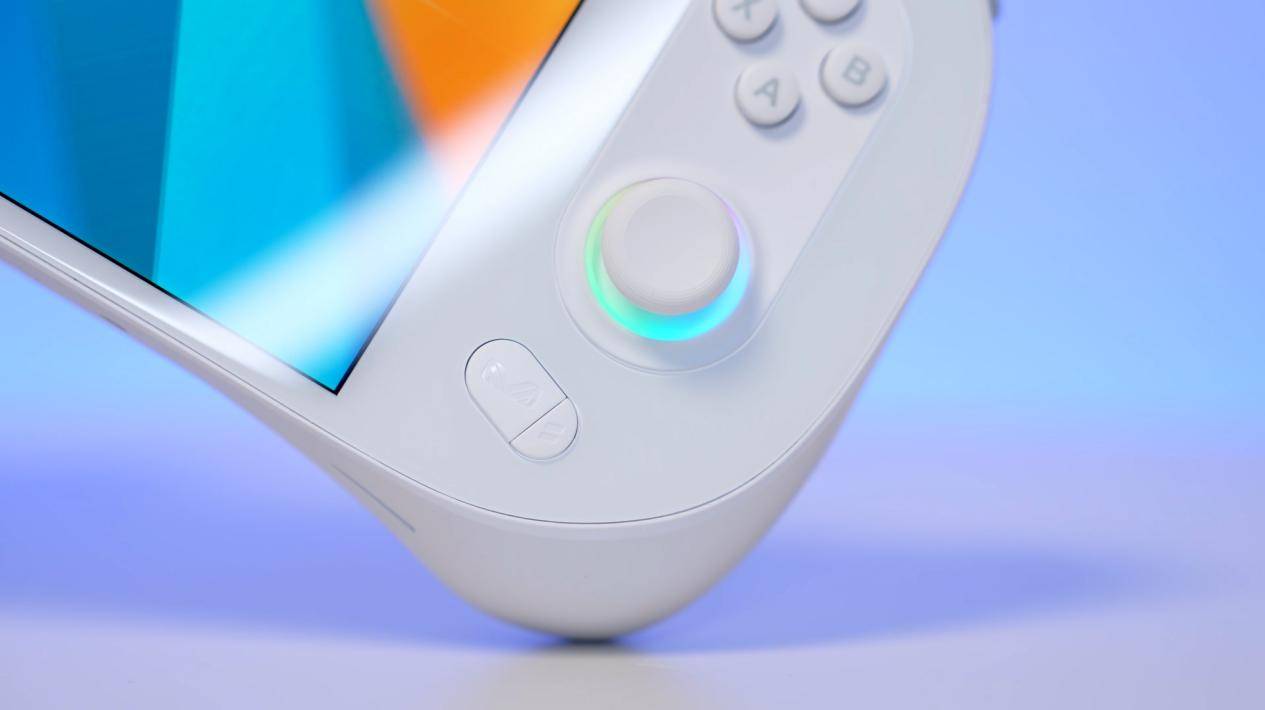 AYASpace can be accessed by long-pressing the "AYA Key", allowing gamers to easily manage software and hardware functions within AYASpace. The innovative "Quick Tool" can be quickly accessed by short-pressing the "AYA Key", enabling gamers to complete common function settings in a smaller window.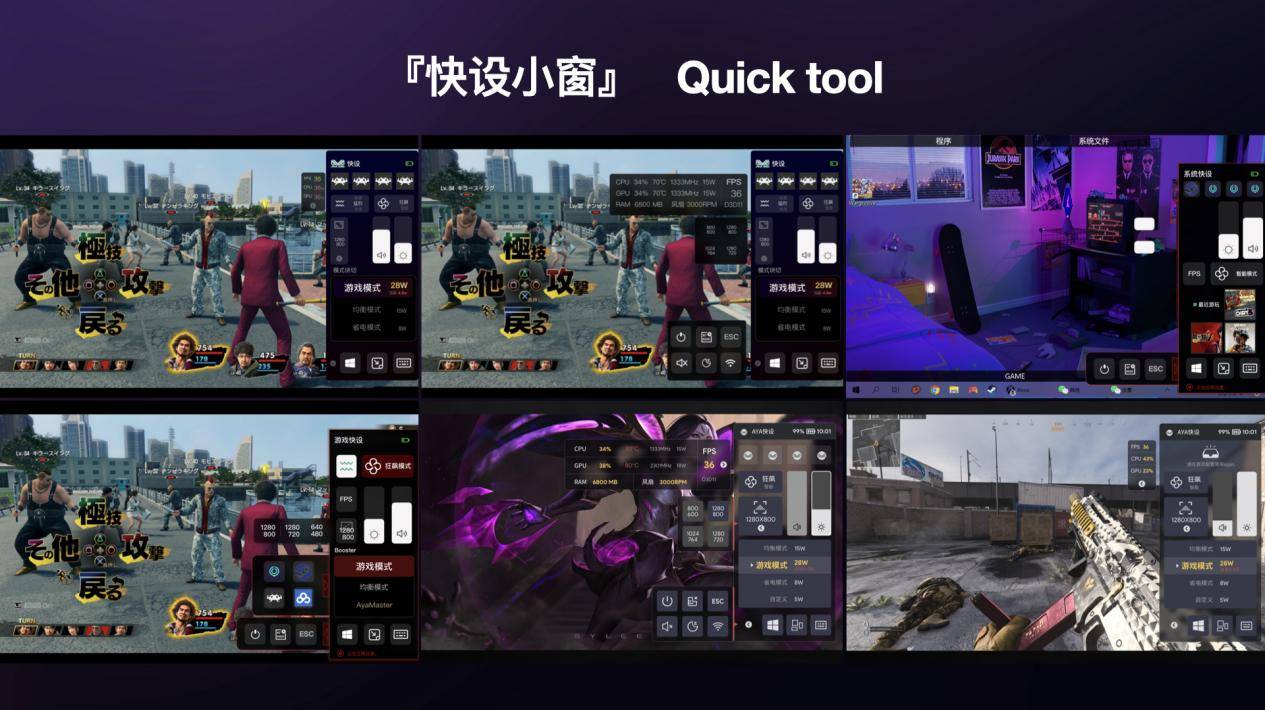 The innovative software-hardware interaction method of AYANEO handheld and AYASpace received high recognition from gamers, and gradually became the standard solution for Windows handheld.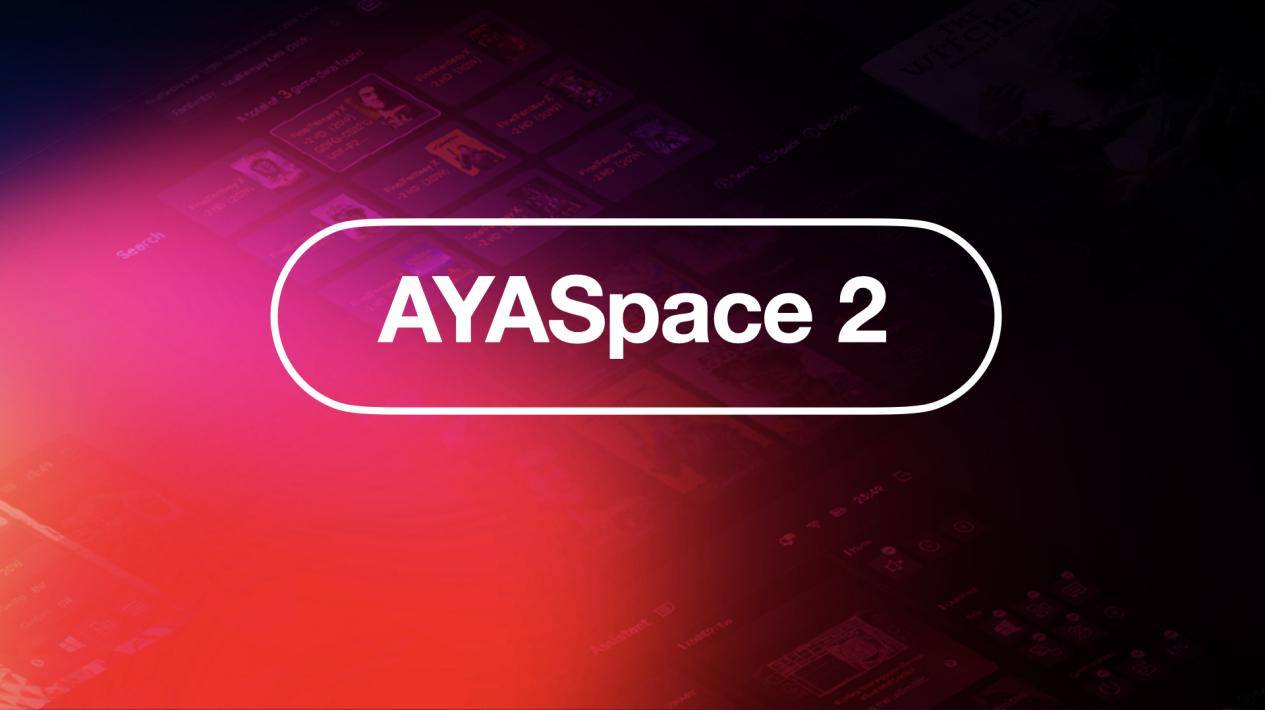 In order to achieve a more efficient and unified user experience with AYASpace, and to meet the needs of gamers, the fully transformed AYASpace 2 is coming soon.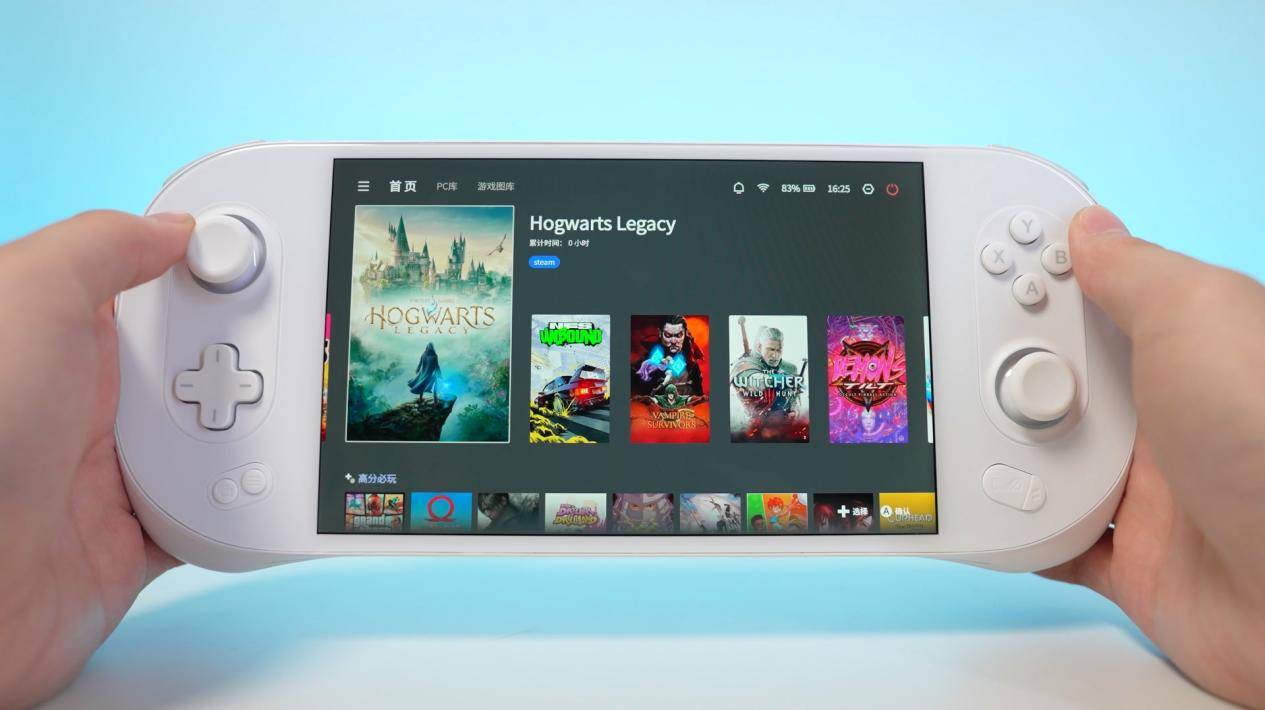 AYASpace 2 features a new design, a more modern and minimalist UI interface that adapts perfectly to various resolutions. The distribution of functional settings is more intuitive and reasonable, with elegant interactive animations that greatly enhance user experience.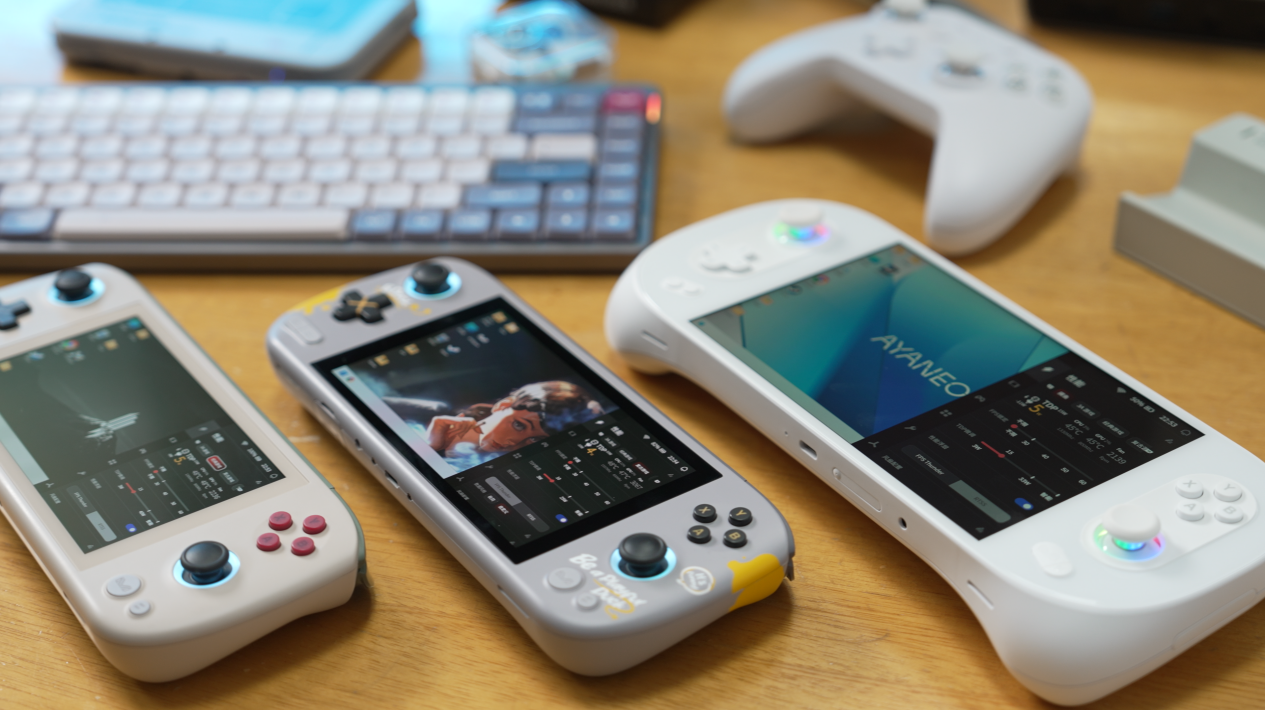 In addition, AYASpace 2 has a new underlying architecture, improved operational efficiency, optimized interaction logic, and supports both touchscreen and controller operations on all interfaces. It also perfectly adapts to a variety of mainstream resolutions, providing a consistent experience even when using an external display.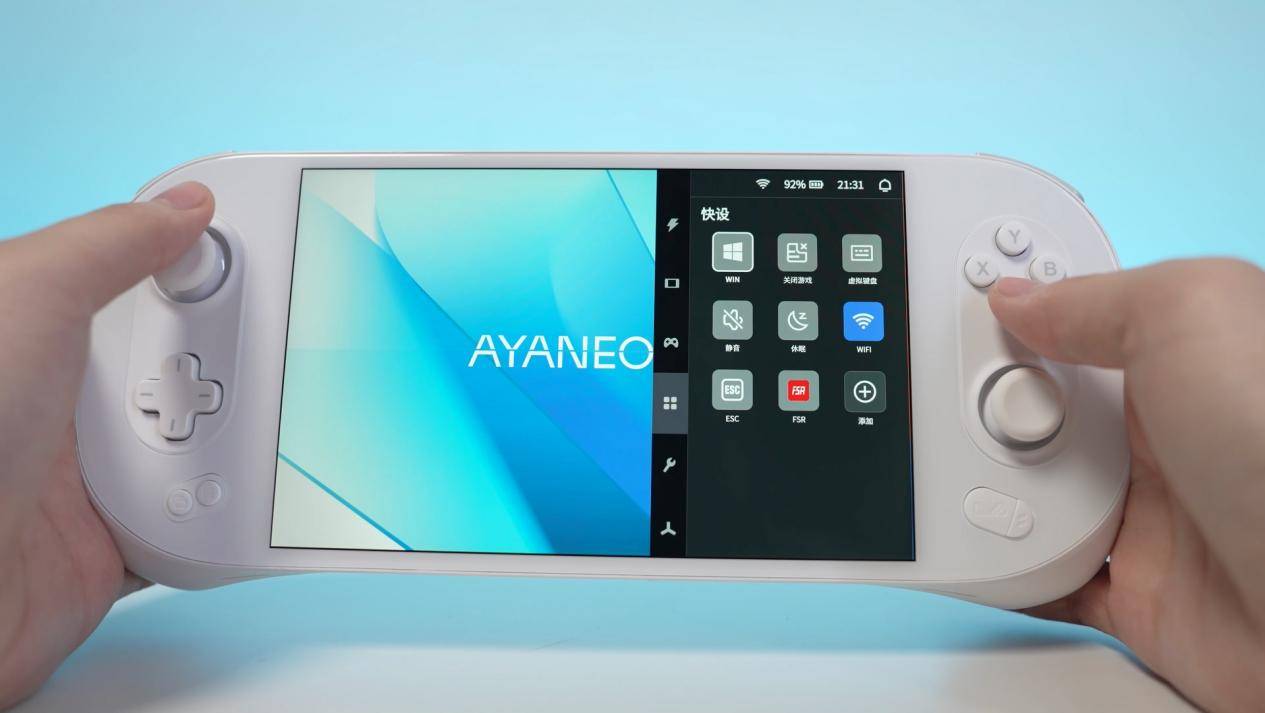 "Quick Tool", as an integral part of AYASpace, has also undergone a significant transformation in UI interface, interaction logic, and underlying architecture. It can now smoothly handle almost all settings from handheld gaming functions to system functions.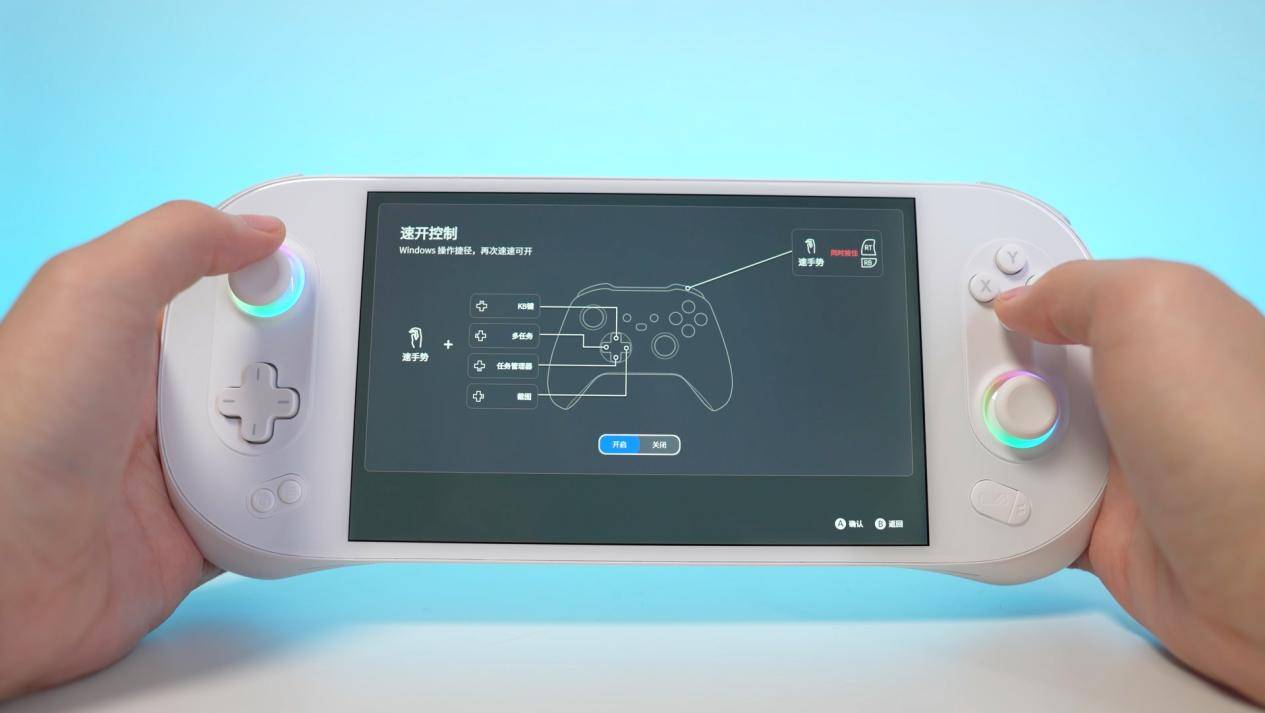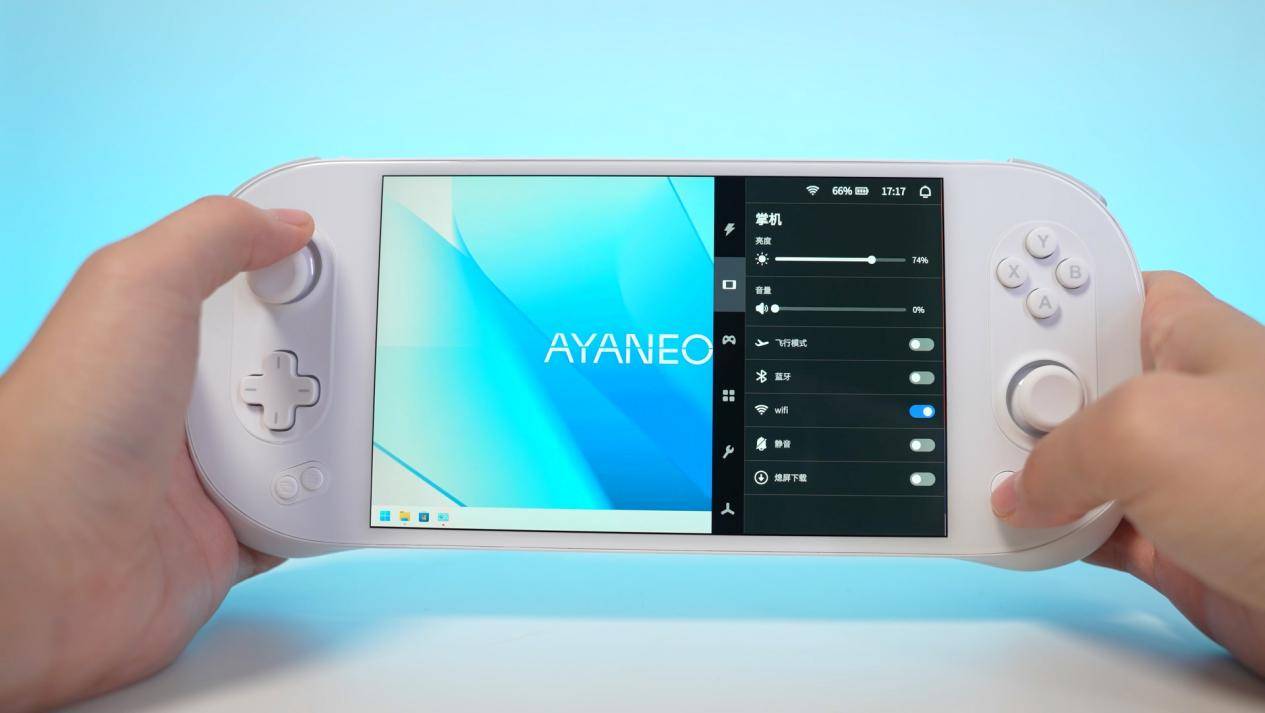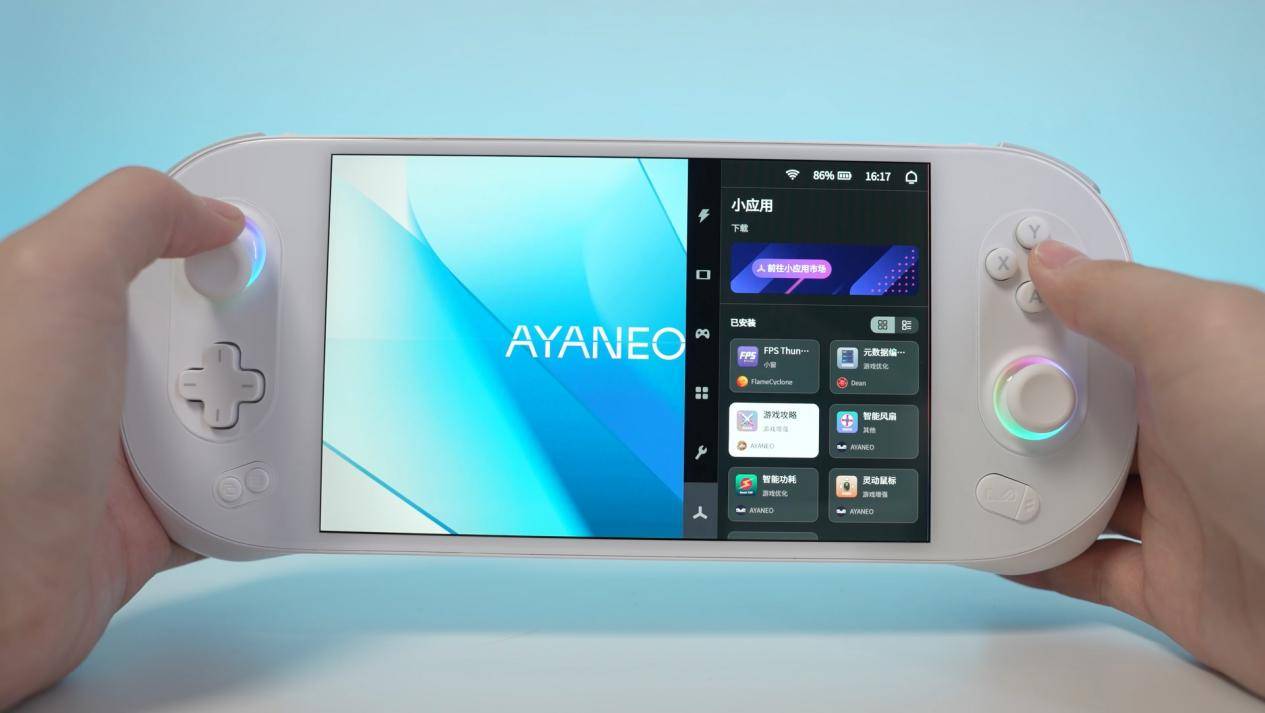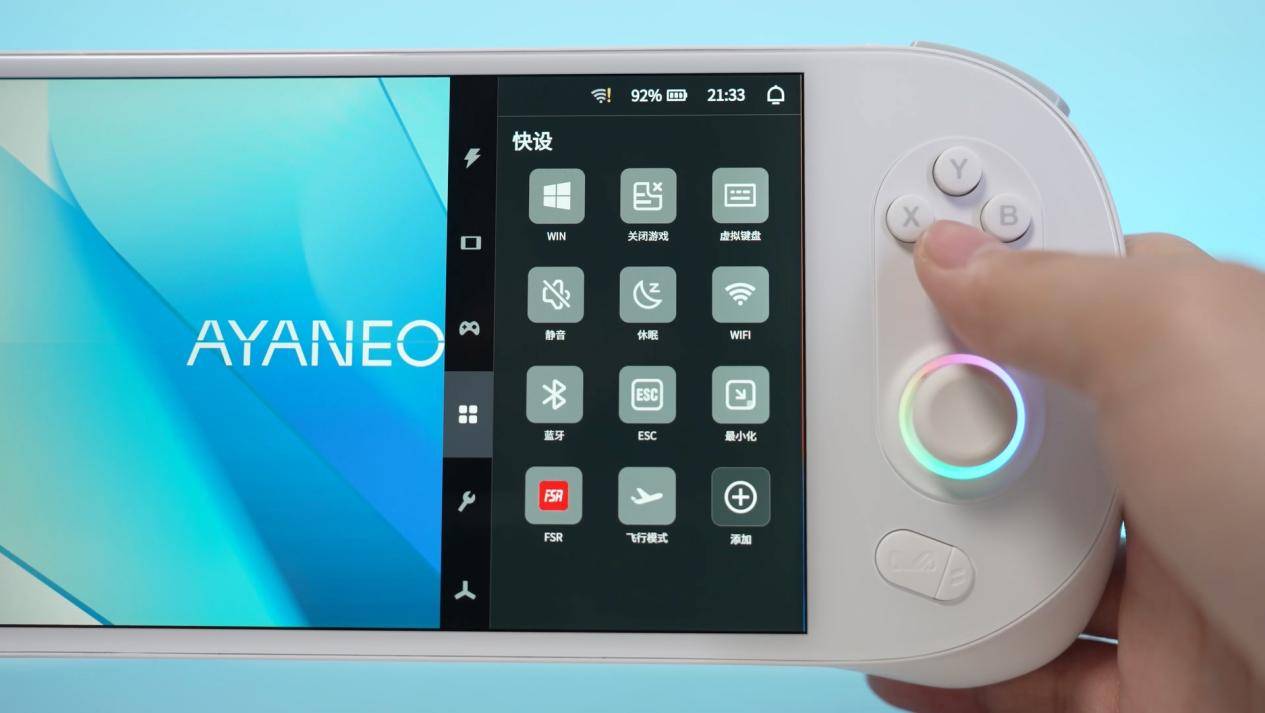 To simplify the complex combination of performance settings, AYASpace 2 introduces the innovative "Performance Scenario" mode. Gamers can quickly switch between preset performance settings, while advanced gamers can finely adjust each setting according to their preferences.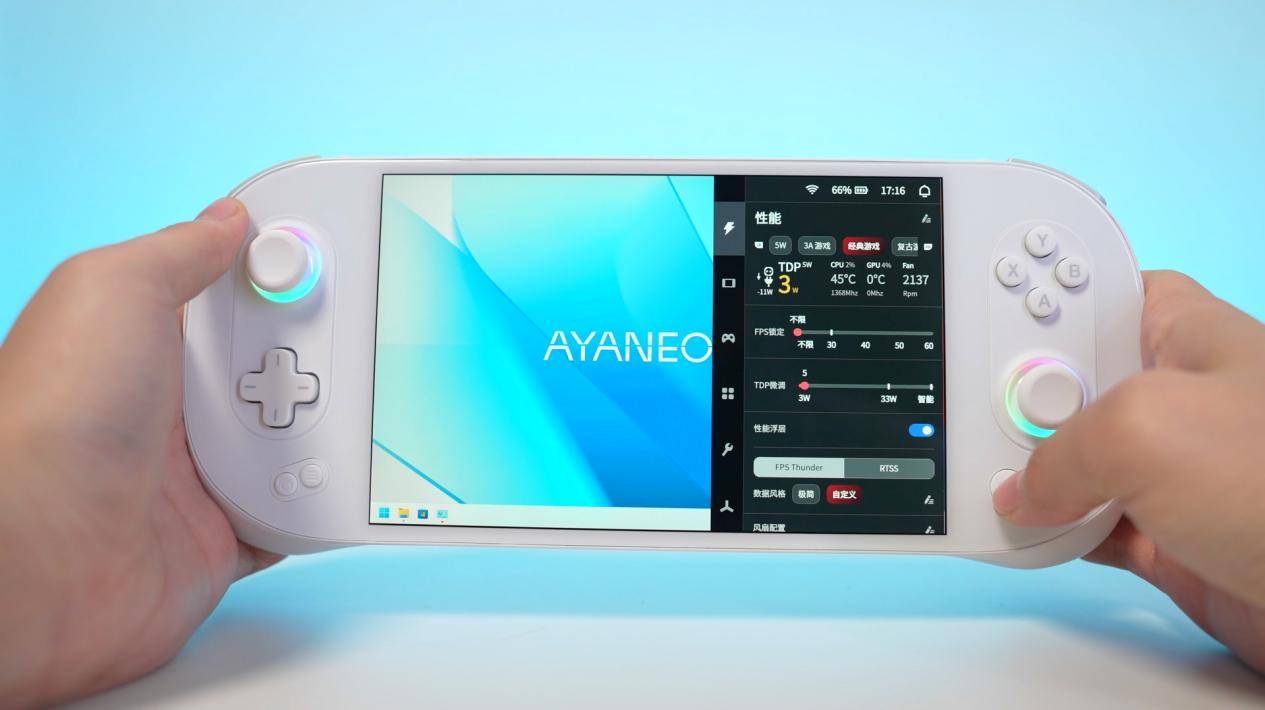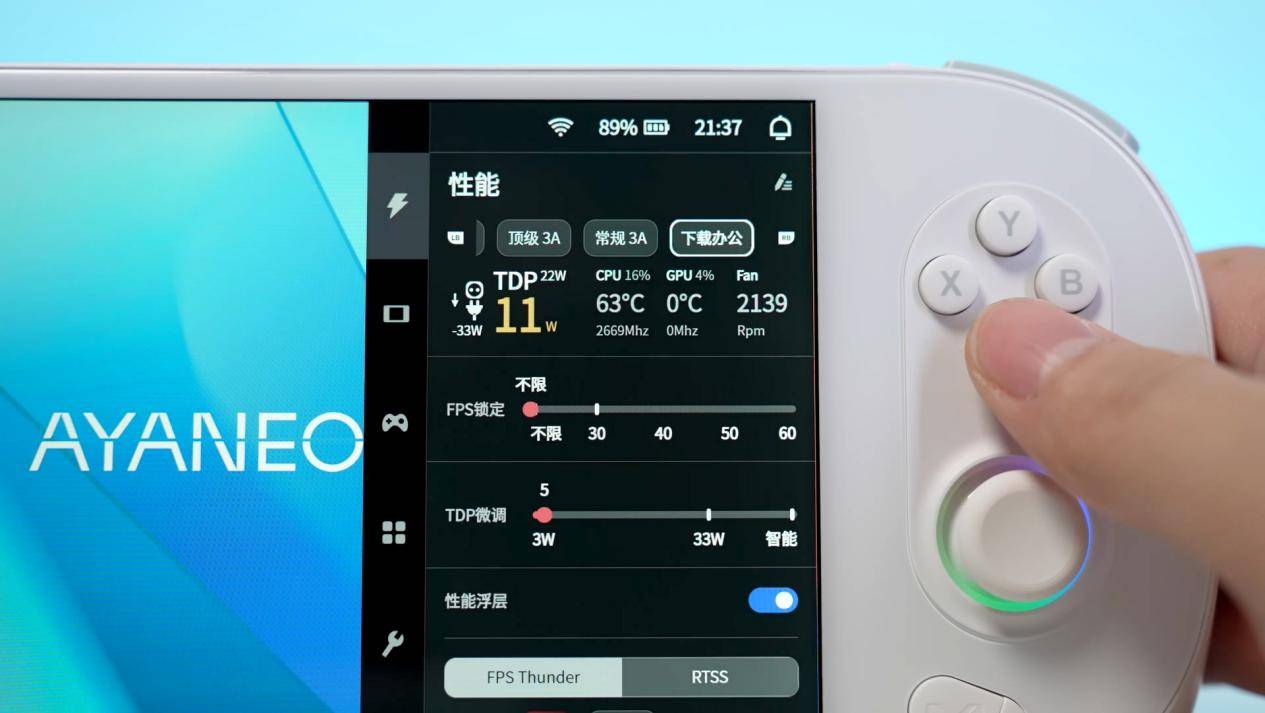 In addition to AYASpace, AYANEO has also launched AYASpace APP and web version, and will develop more functions suitable for multi-linked scenarios in the future, providing AYANEO handheld gamers with more gameplay options.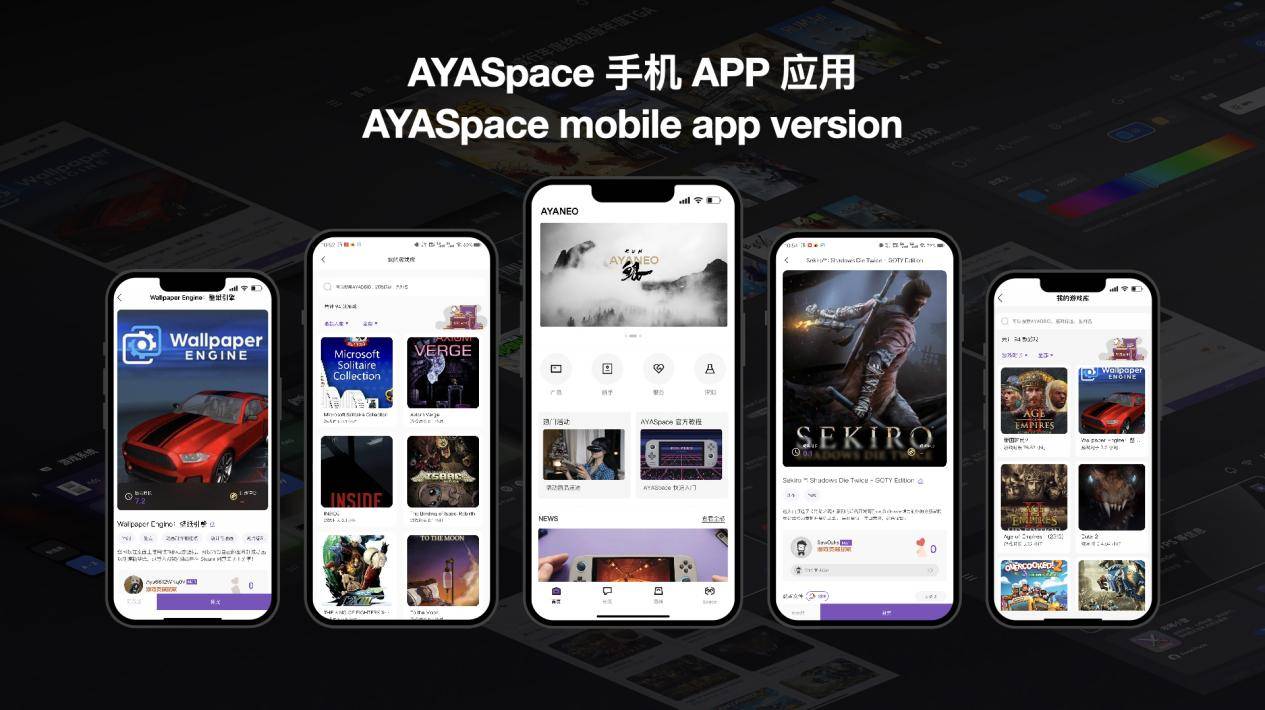 Software is an essential aspect of excellent hardware products. Since its inception, AYASpace 1.0 has undergone hundreds of updates, continuously striving to provide a better user experience for gamers. The evolution of AYASpace 2 proves AYANEO's original intention to truly consider gamers' perspectives.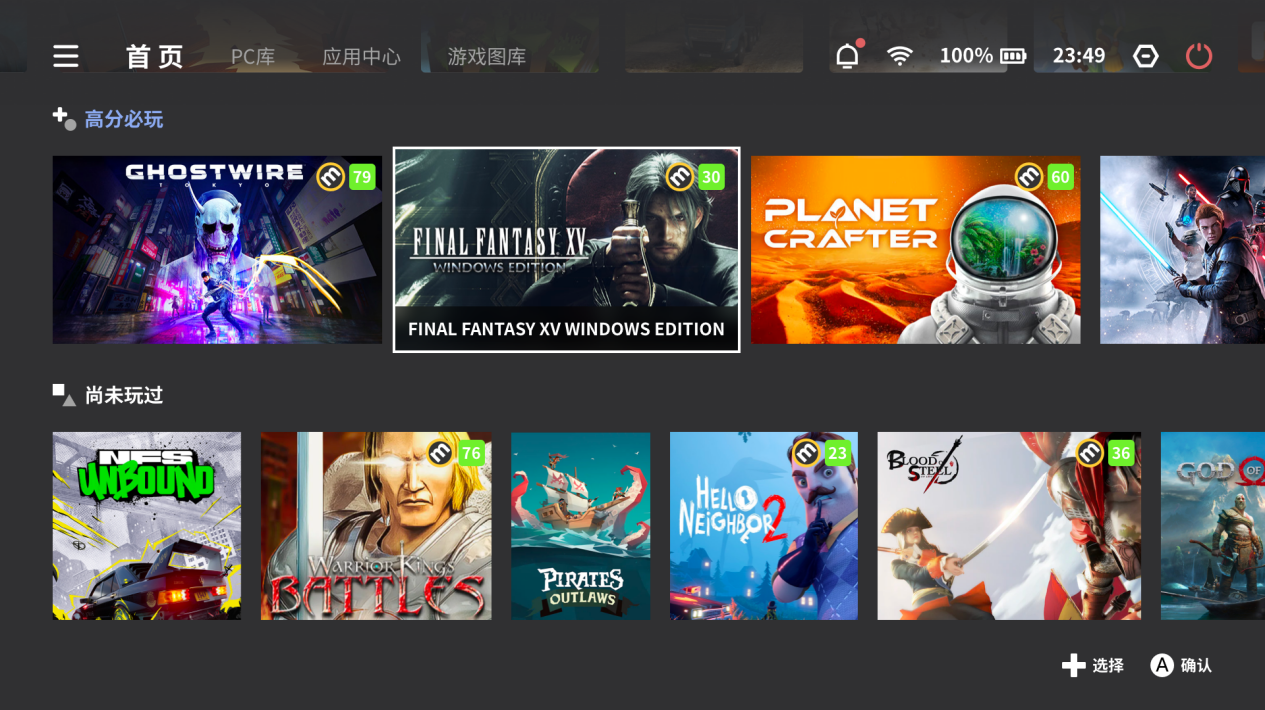 Currently, AYANEO's software team has exceeded 20 members and continues to expand, possessing strong software development capabilities. In the future, AYANEO's software will reach new heights, continuously providing gamers with a better user experience.
Revolutionizing Windows Handheld Industry
After AYANEO entered, the Windows handheld industry experienced vigorous growth in various aspects such as aesthetic design, core specifications, and software ecosystem. It is AYANEO that has revolutionized this industry, allowing gamers to enjoy more innovative Windows handheld gaming experiences.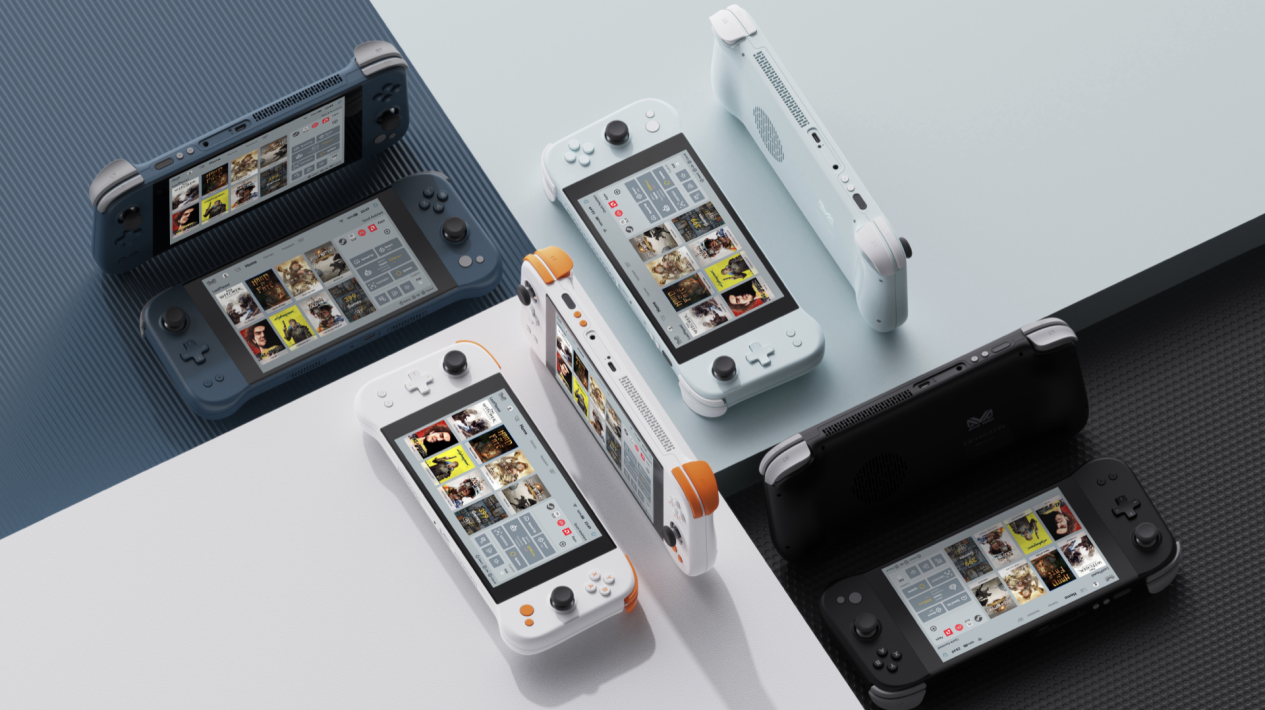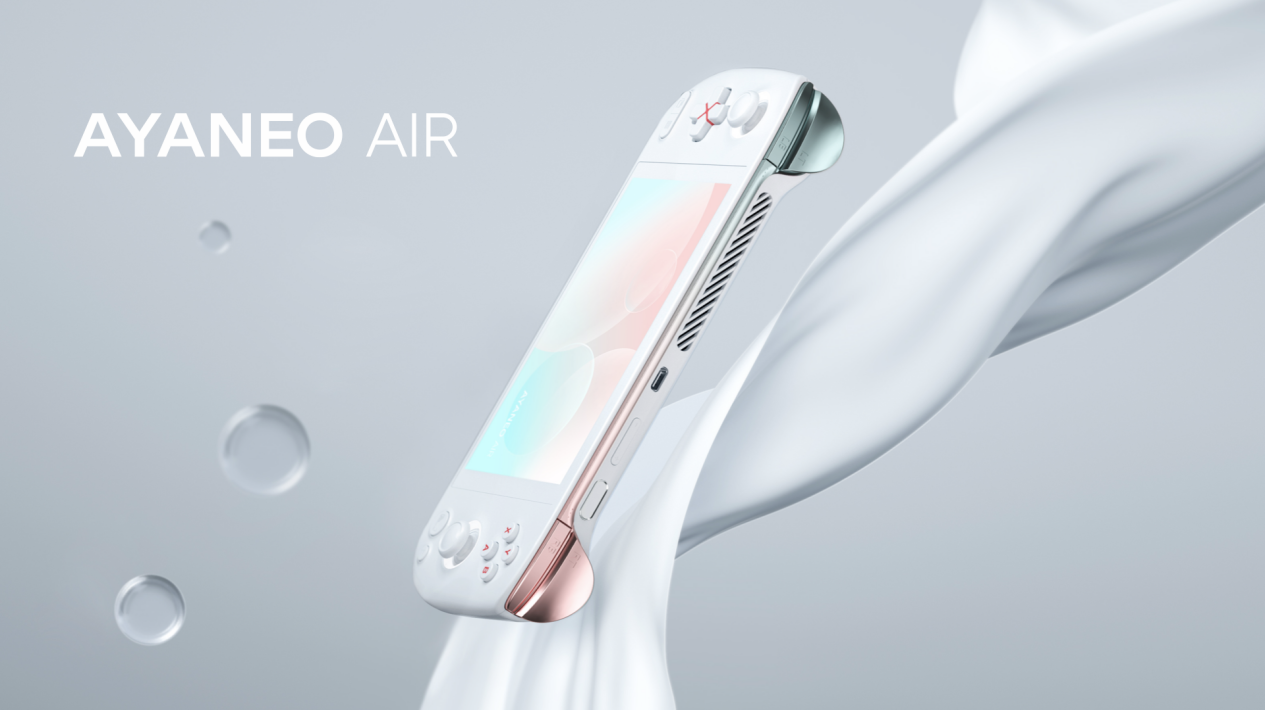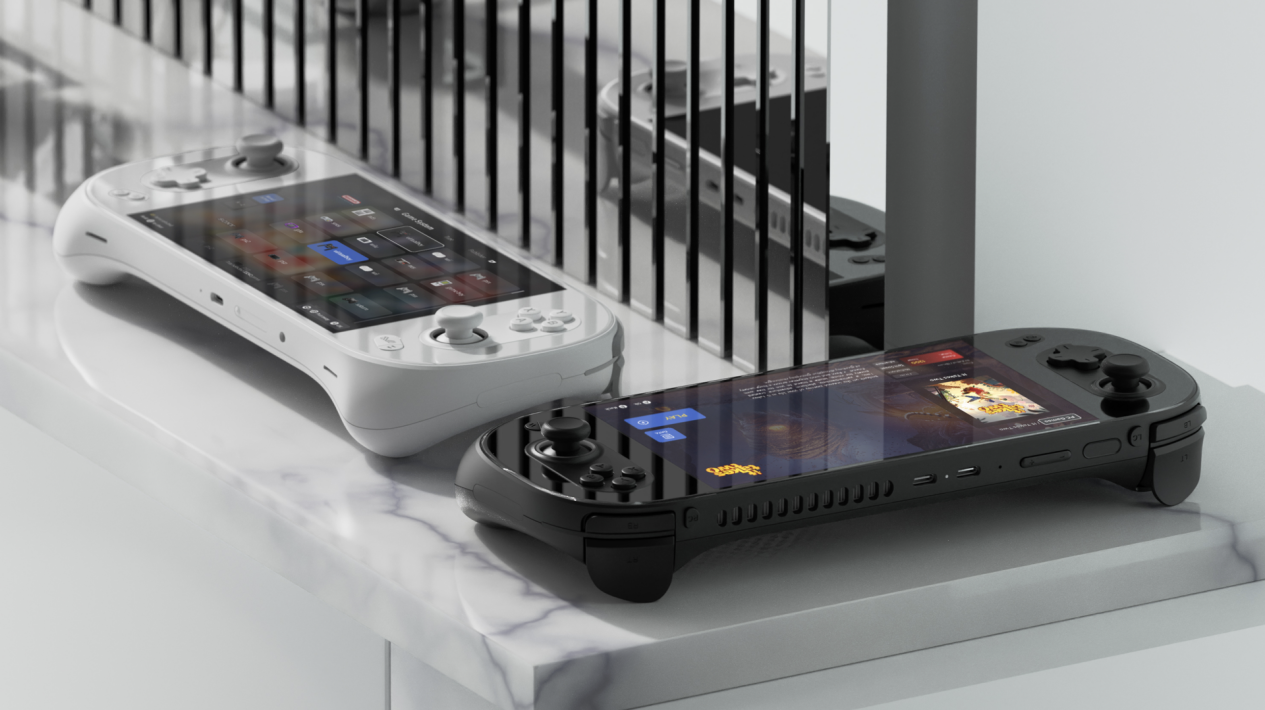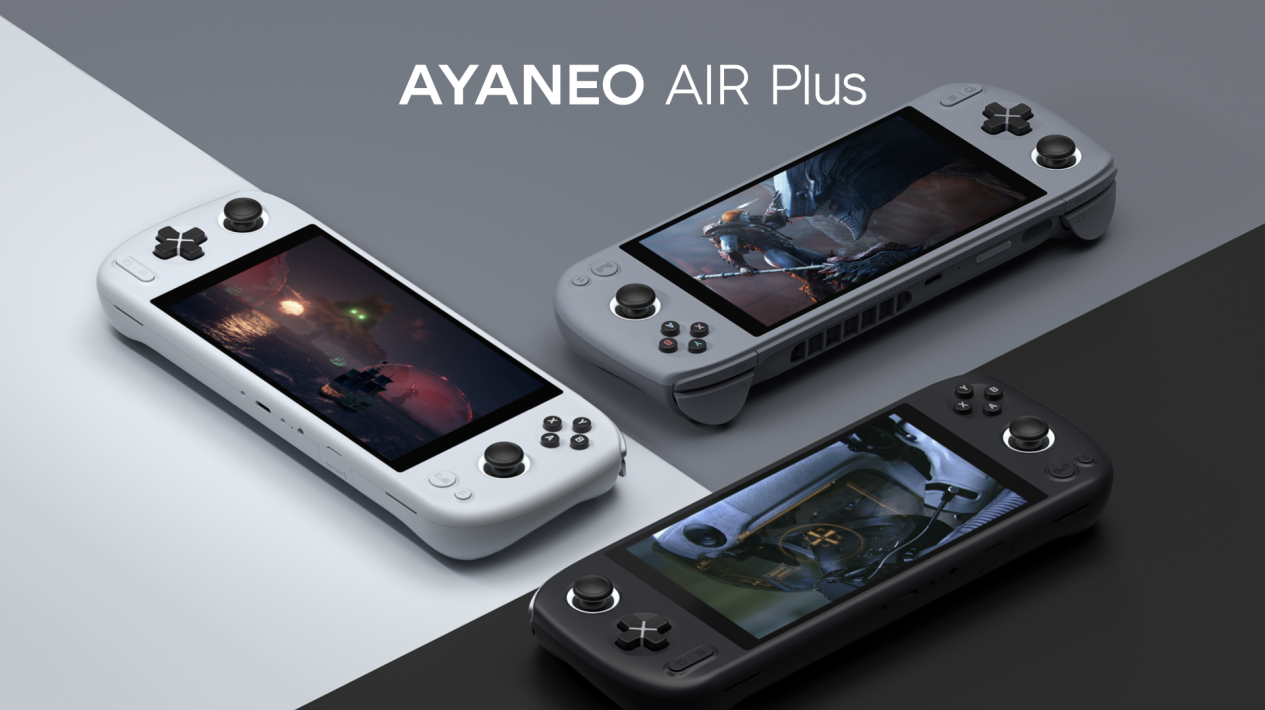 AYANEO 2 pioneered the concept of a bezel-less design for Windows handheld, but in reality, the first design version did not incorporate the bezel-less concept.
To bring surprises and enhance gamer experience, AYANEO team spent several months exploring and repeatedly adjusting and validating the structural design of AYANEO 2. And succeeded in achieving the most elegant bezel-less design in Windows handheld.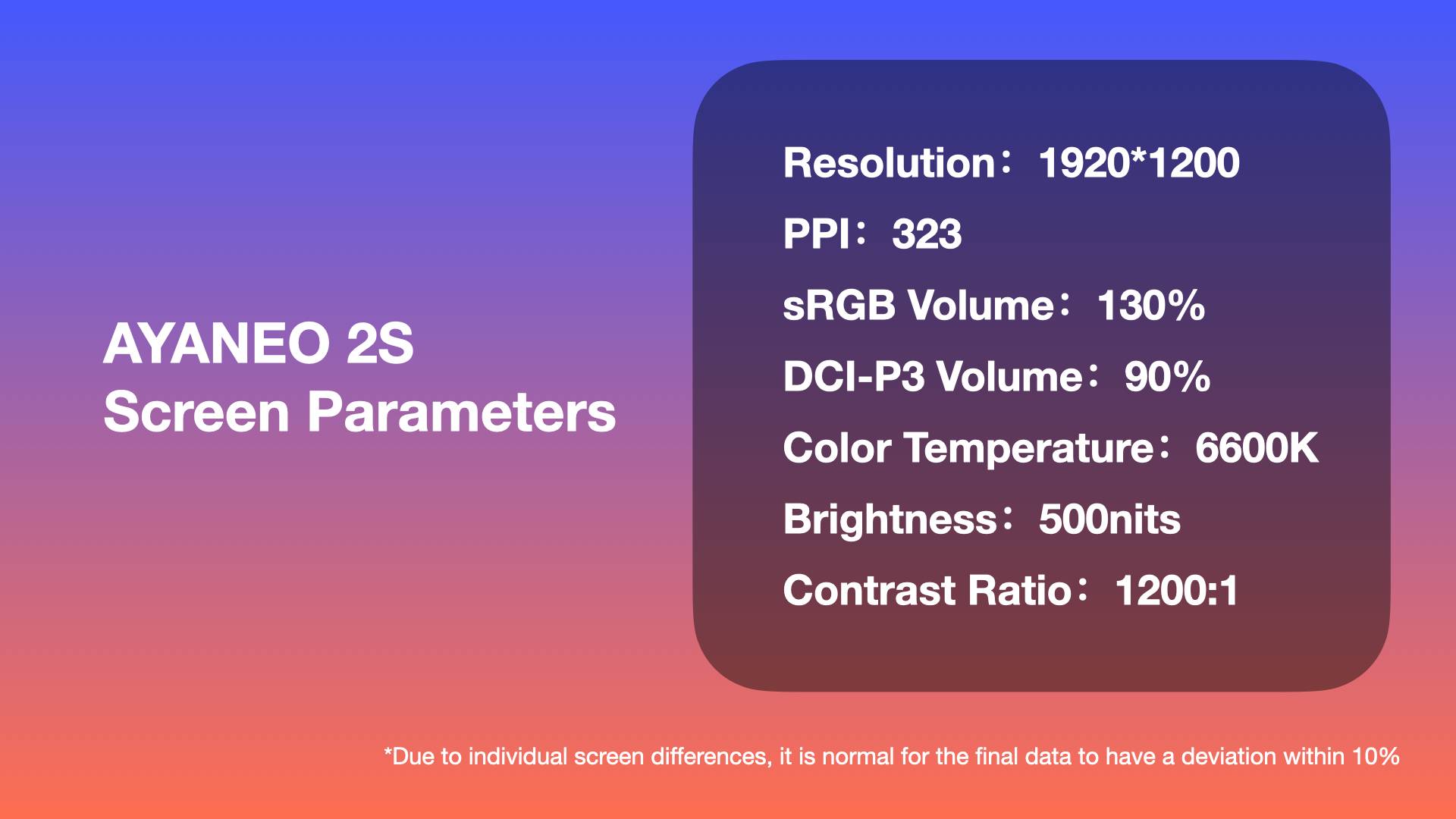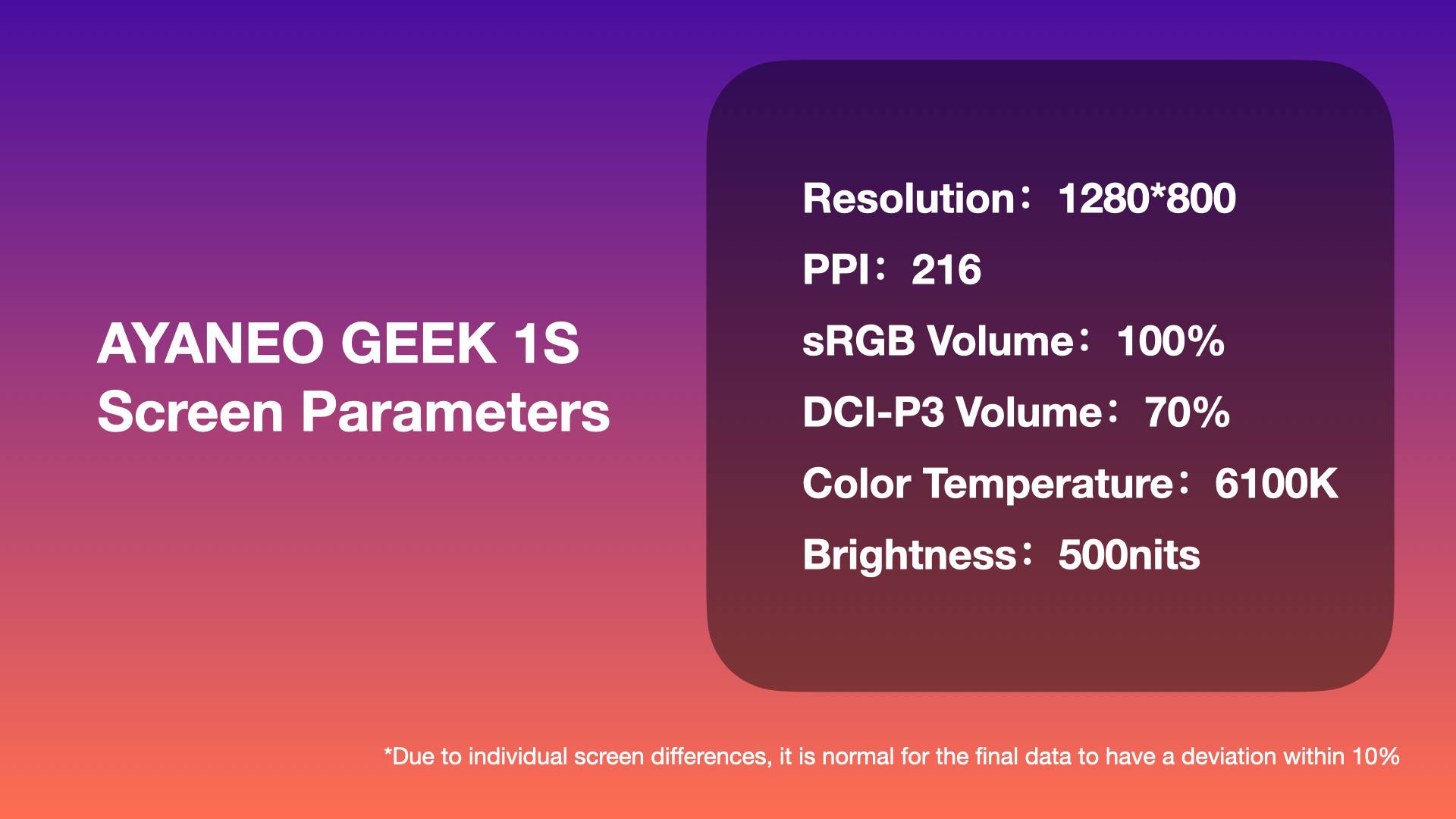 AYANEO 2S not only continues the immersive bezel-less full-screen design of AYANEO 2, but also inherits the high brightness and wide color gamut display. Compared to competing products, AYANEO 2S still boasts one of the best screen qualities on the market, while AYANEO GEEK 1S stands out among 800P screens without any compromise in performance.
You Can Always Trust AYANEO's Aesthetics
The design of AYANEO 2 has been highly praised and loved by gamers, so AYANEO 2S continues its design beauty and incorporates several optimizations based on the original design.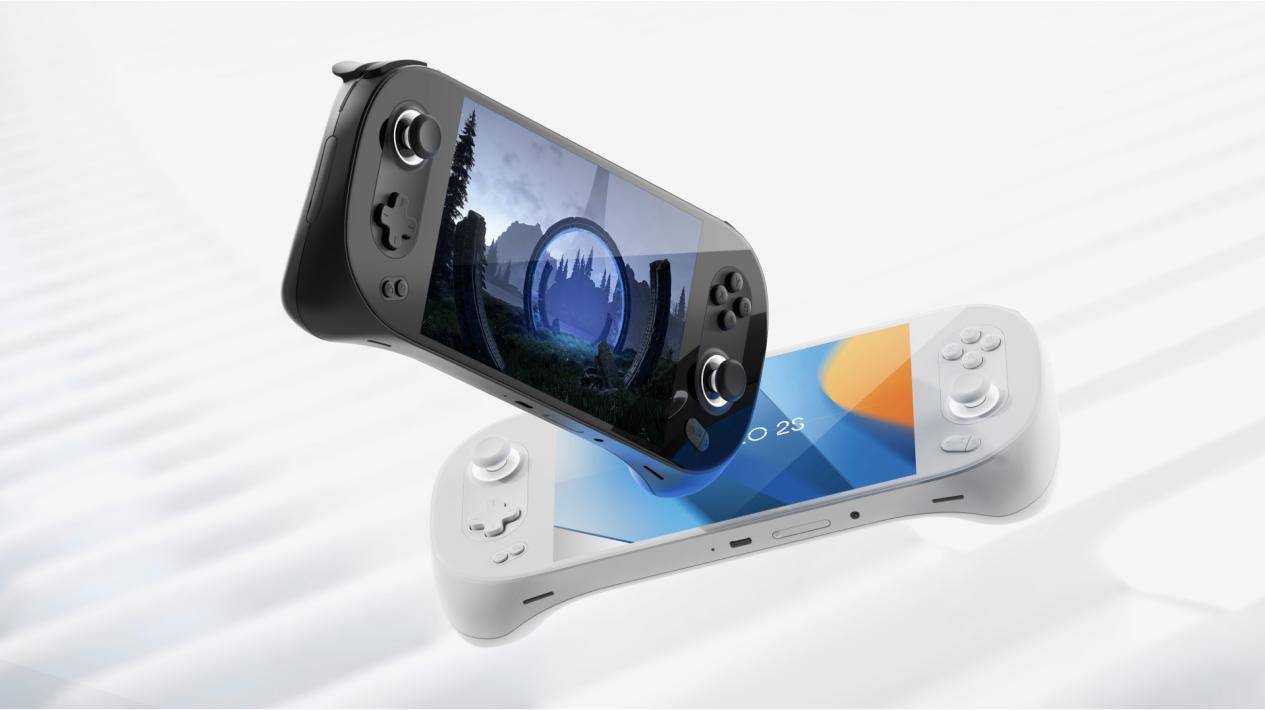 Firstly, the details of the AYANEO 2S mold are more refined, with smoother lines and reduced mold lines.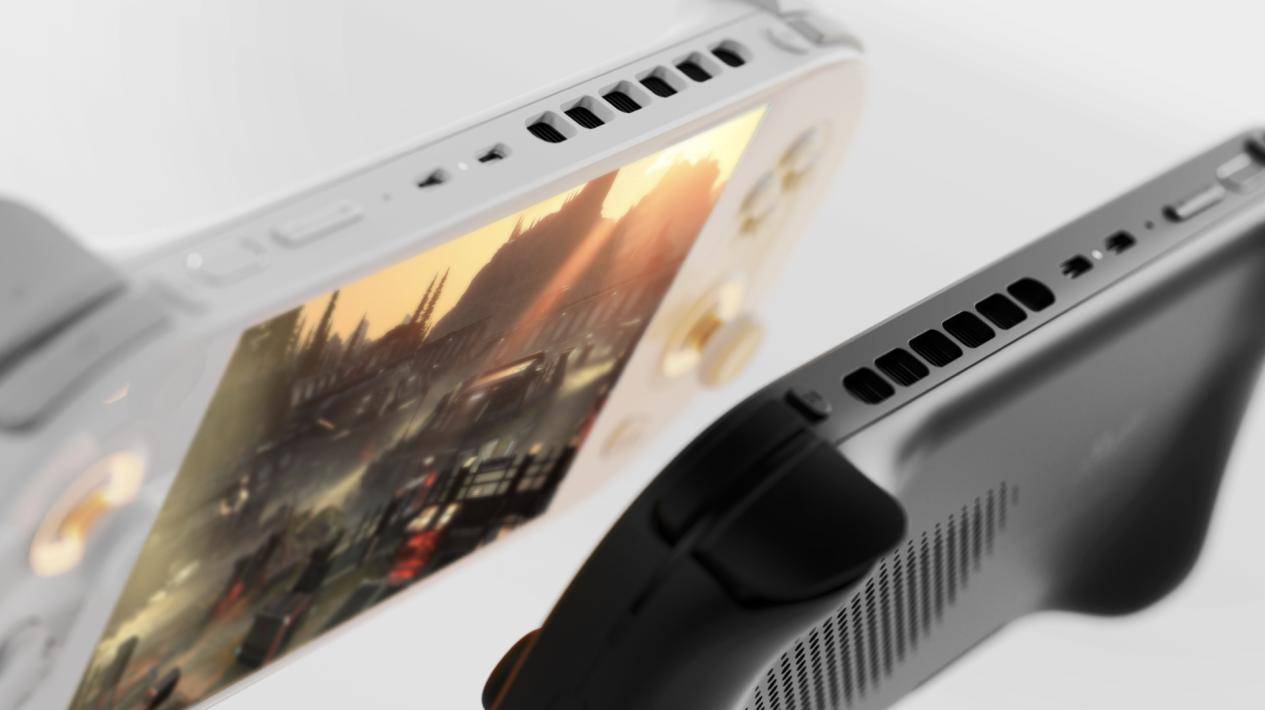 Secondly, the air vents of AYANEO 2S have been enlarged, increasing the overall venting area and further improving the heat dissipation effect.
Additionally, the decorative strips on the sides of the AYANEO 2S have been optimized, with the addition of convenient small gaps for easy SSD upgrades.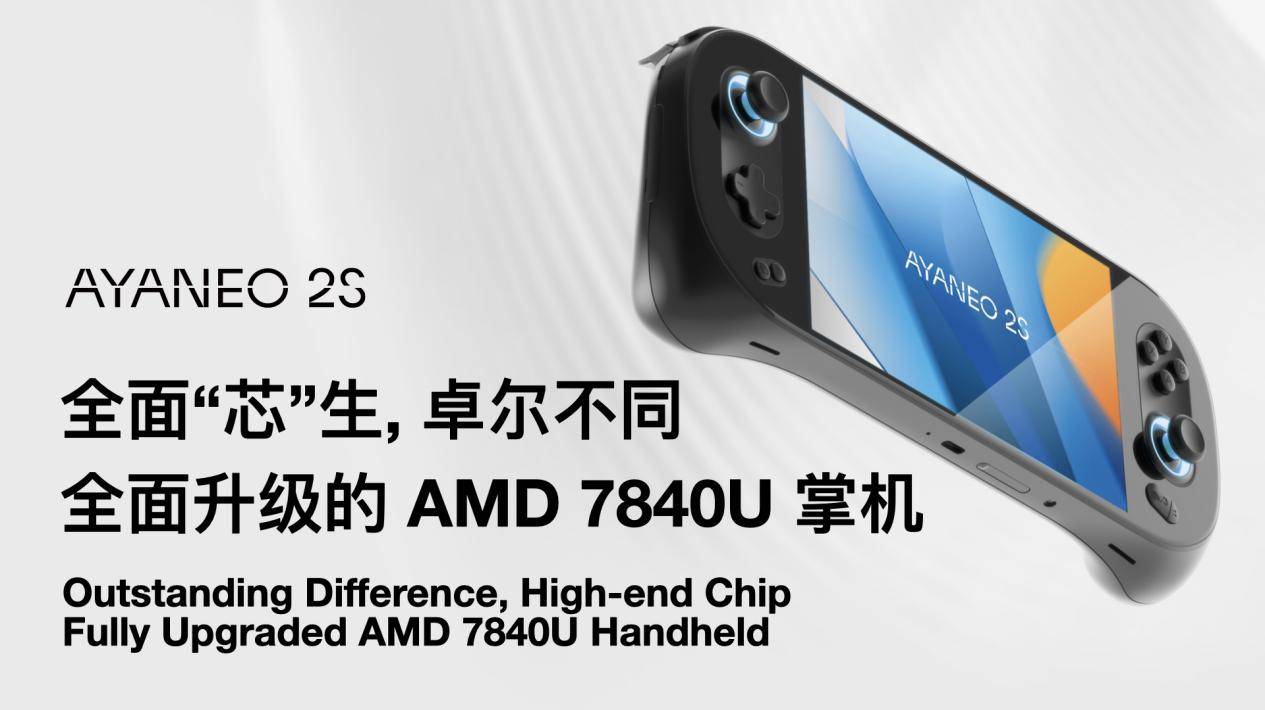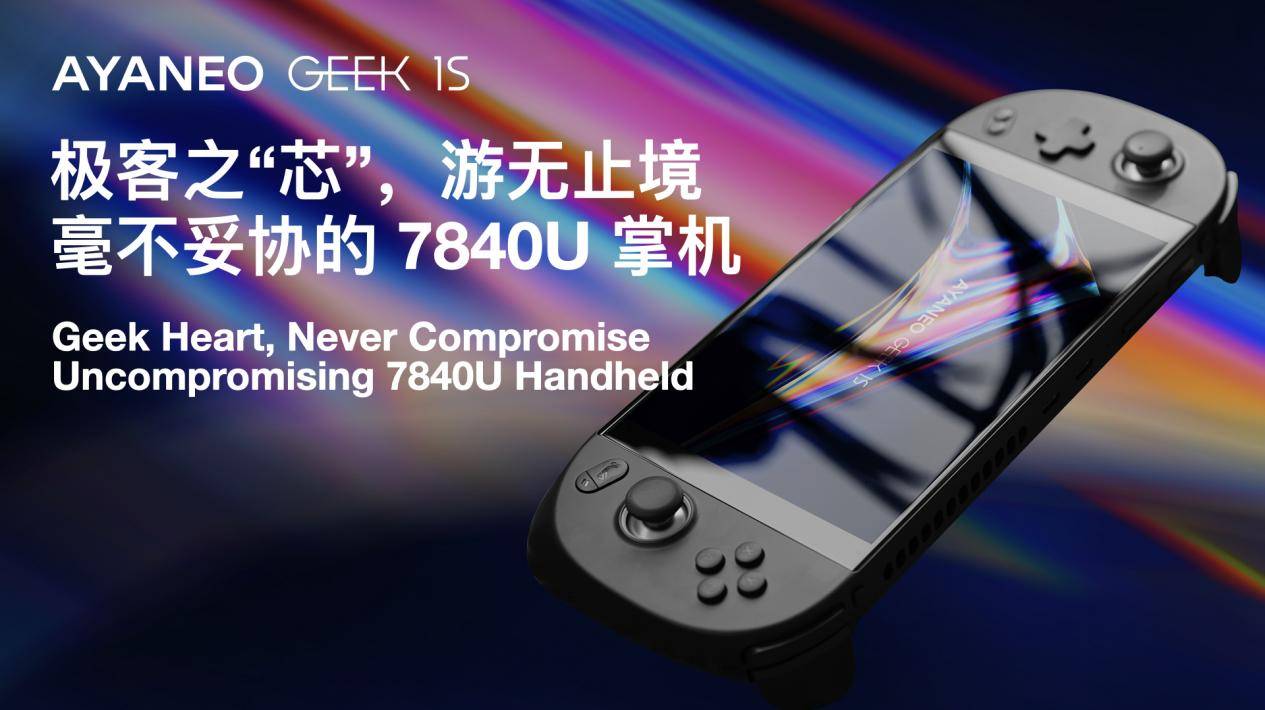 At the same time, the "S" naming will become a common rule for AYANEO in the future: if the new product is not replaced with a new mold, its naming will add the "S" suffix to the name of its predecessor, which is the origin of AYANEO 2S and GEEK 1S.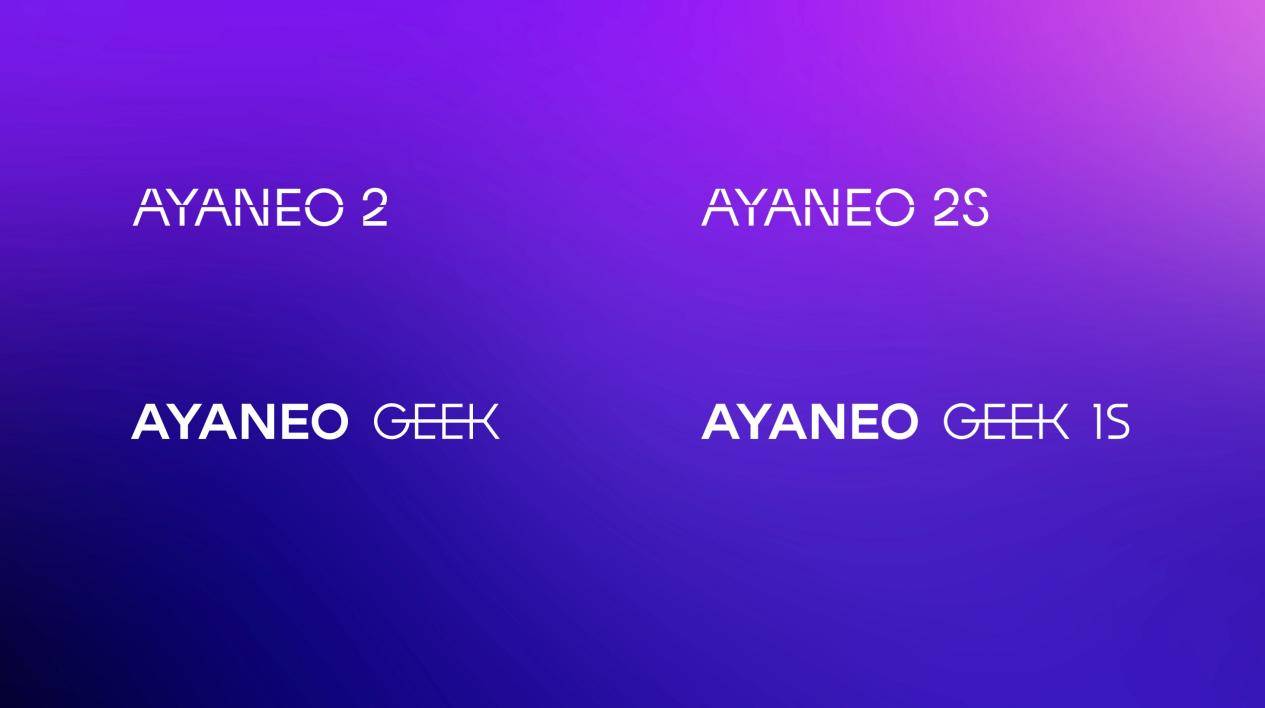 When it comes to color schemes, AYANEO never disappoints. AYANEO 2S introduces a brand new limited edition color scheme called "B.Duck Joyful Black". "B.Duck Joyful Black" perfectly blends mystery and fashion in its design, featuring advanced UV coating technology that enhances both its visual and tactile experience.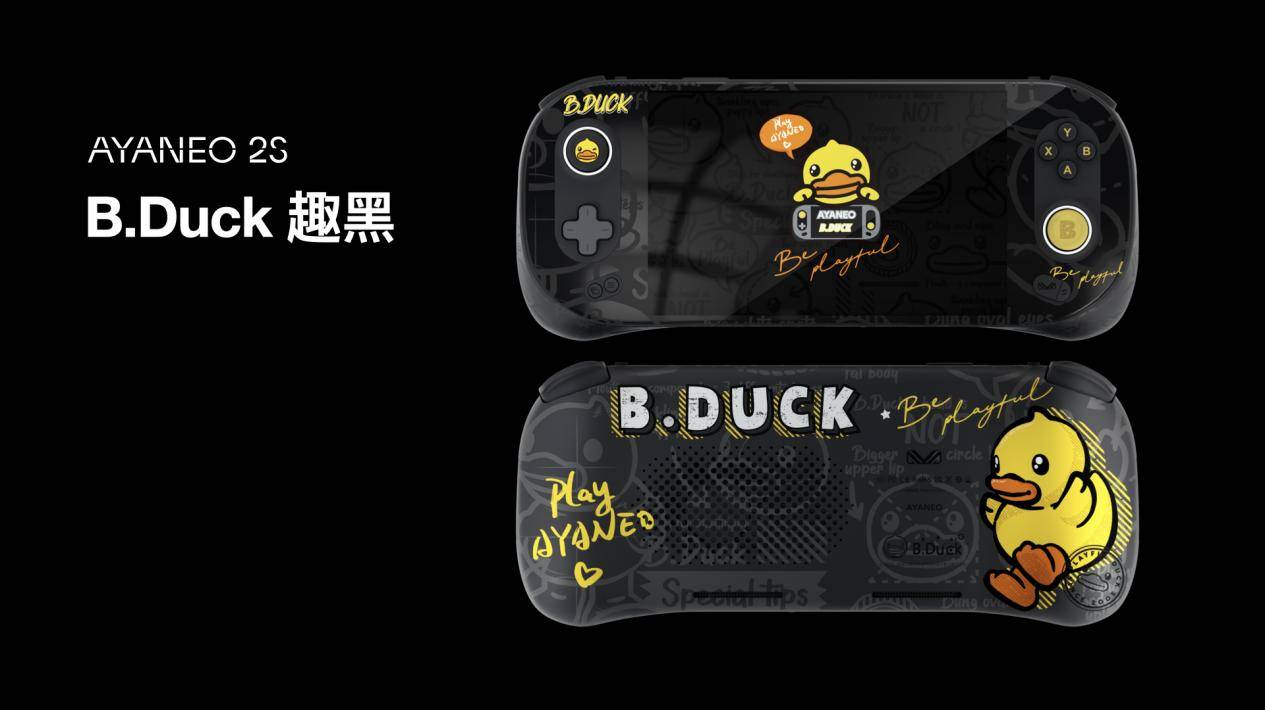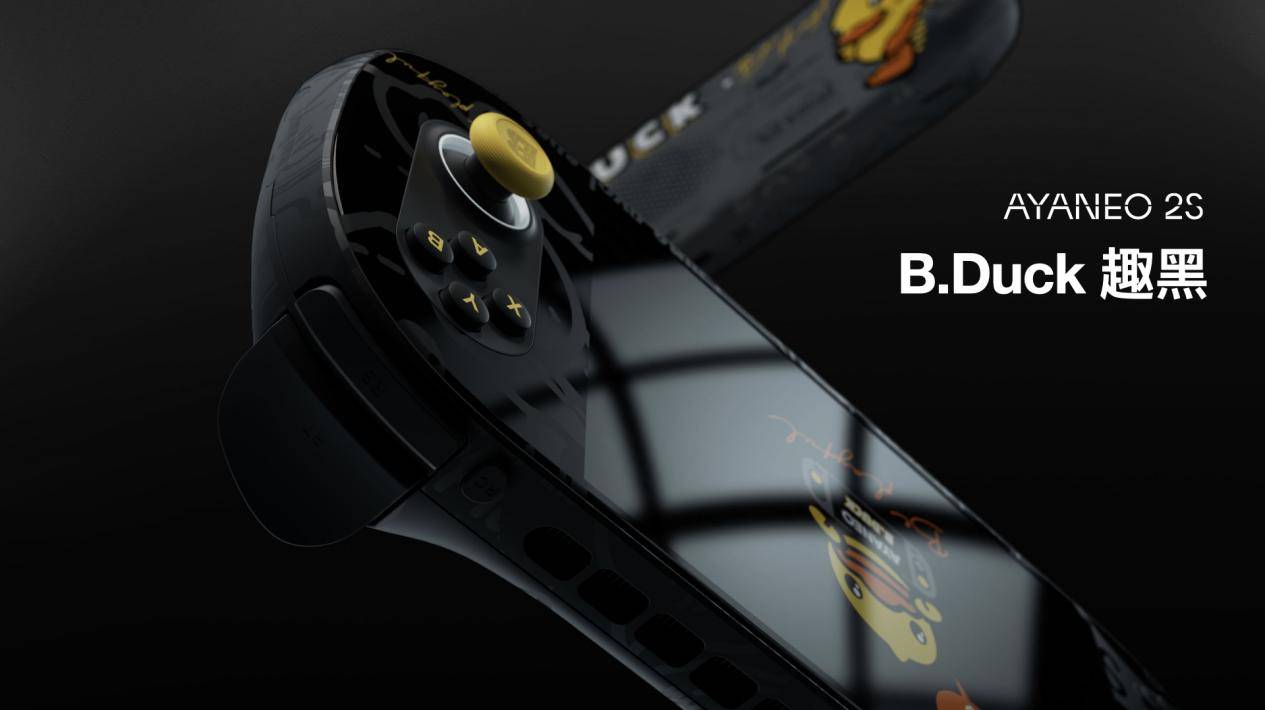 AYANEO GEEK 1S also comes in a pure and artistic "Pure White" color scheme, with specially customized white screen bezels for a more unified visual experience.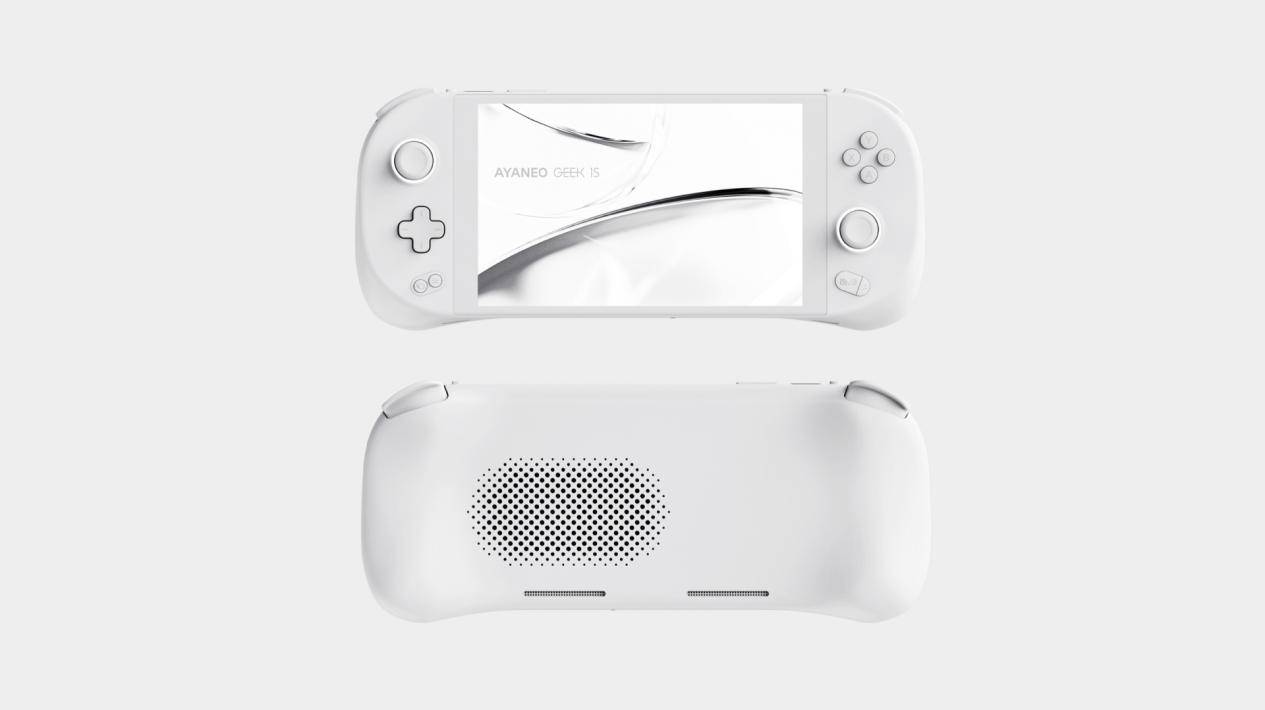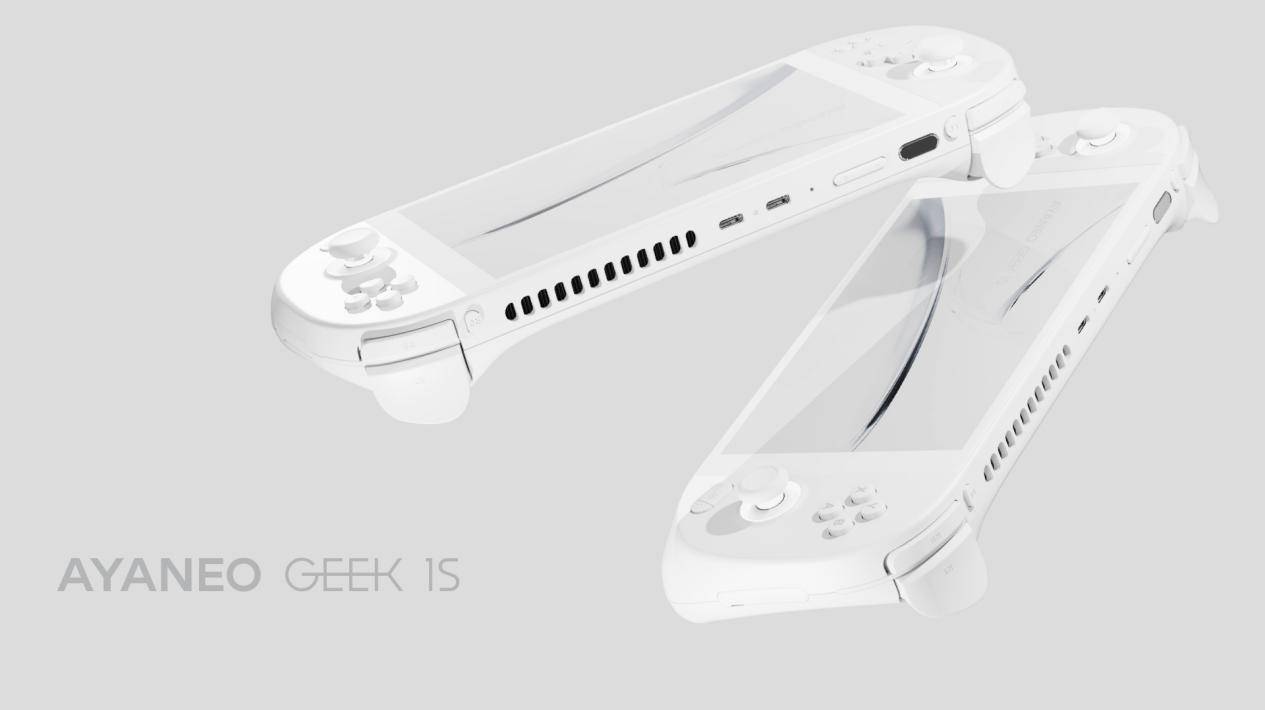 Last year, the tech-inspired AYANEO GEEK "Crystal Purple" color scheme was warmly received by many gamers. Unfortunately, despite trying over 10 different materials and processes for the GEEK Crystal Purple casing, we were unable to achieve the ideal effect that meets AYANEO's high standards.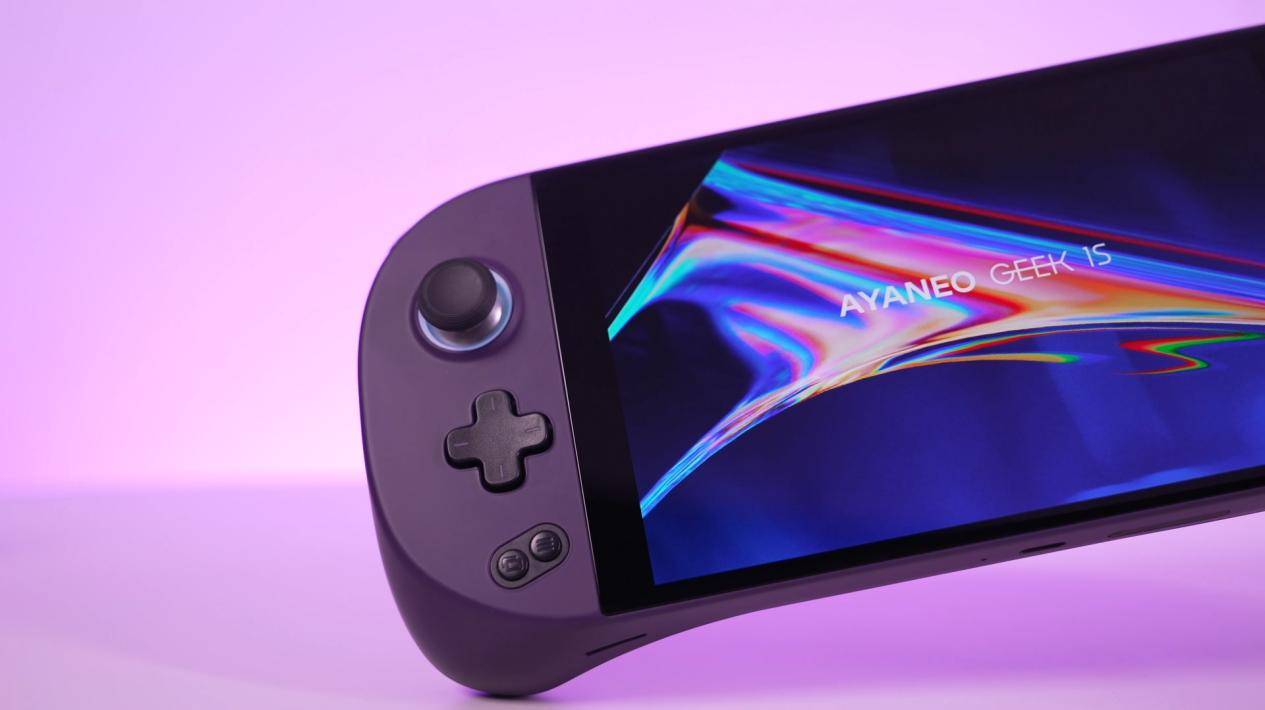 To make up for this regret, AYANEO introduces the dreamy Nebula Purple color scheme for GEEK 1S, creating a romantic experience specifically for geek gamers.
For GEEK gamers who chose to receive their handhelds earlier, you can send back your GEEK handheld to the official service center for a brand new Nebula Purple casing replacement.
As a token of gratitude for GEEK gamers who have been patiently waiting for their orders, those gamers will have the option to upgrade to the GEEK 1S Nebula Purple version featuring the 7840U processor for free. We sincerely thank you for your patience.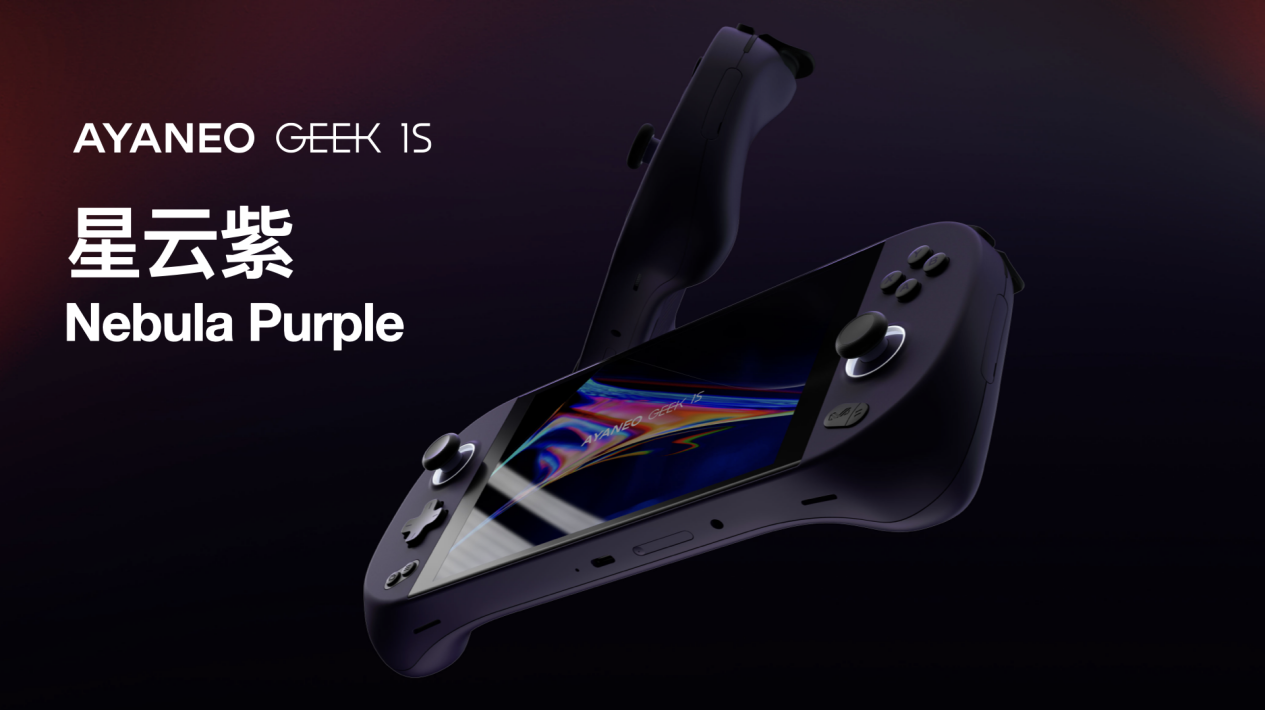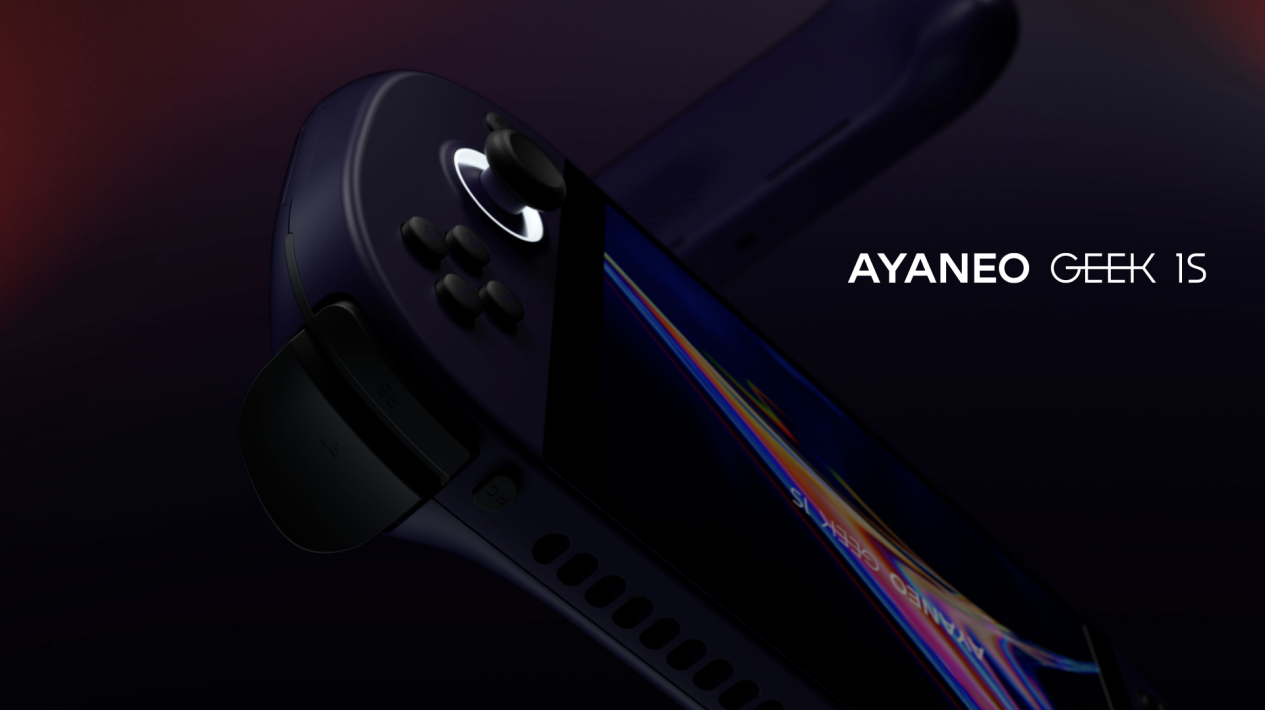 AYANEO 2S All Colors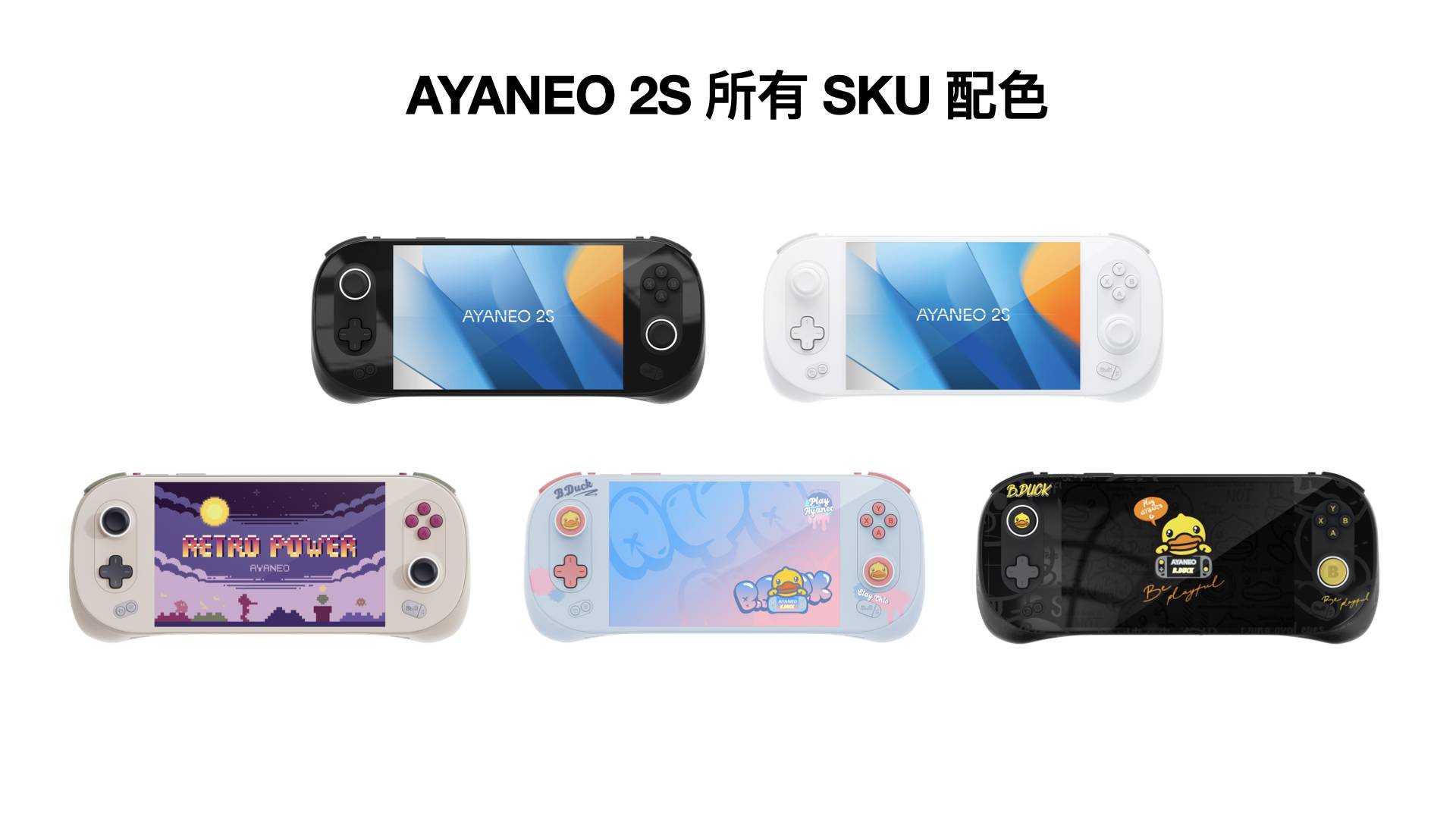 AYANEO GEEK 1S All Colors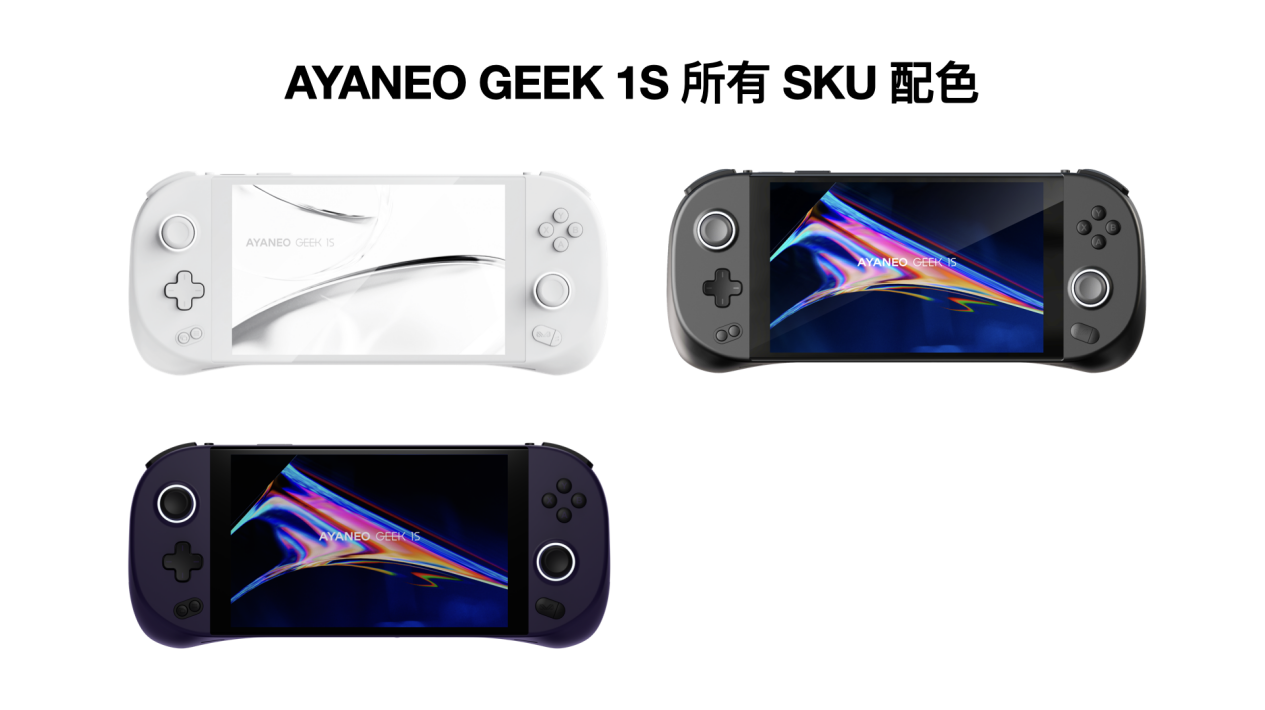 AYANEO x GuliKit - Like-minded Old Friends
Going back over a decade ago, during CEO Arthur's entrepreneurial period, he accumulated a wealth of resources in the gaming industry. After many years, due to their shared passion for handheld, CEO Arthur reunited with an old friend from the industry. Their focus on products and common pursuit led to an instant connection and cooperation.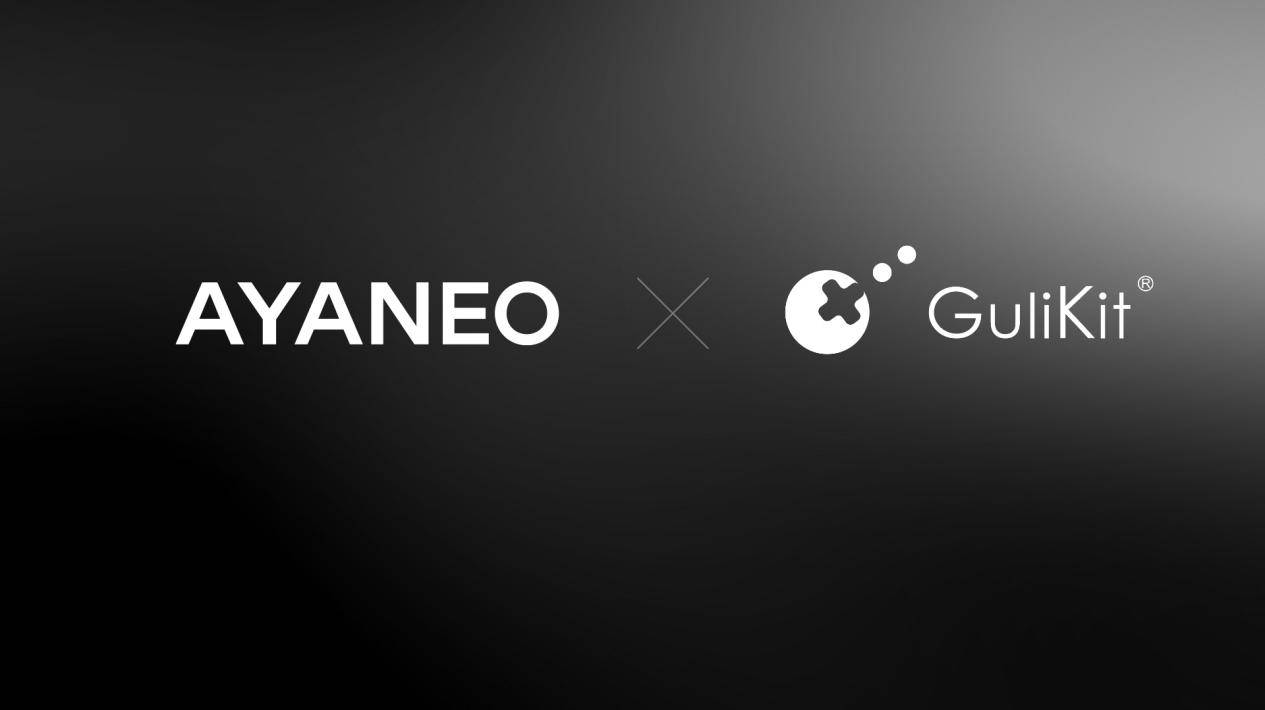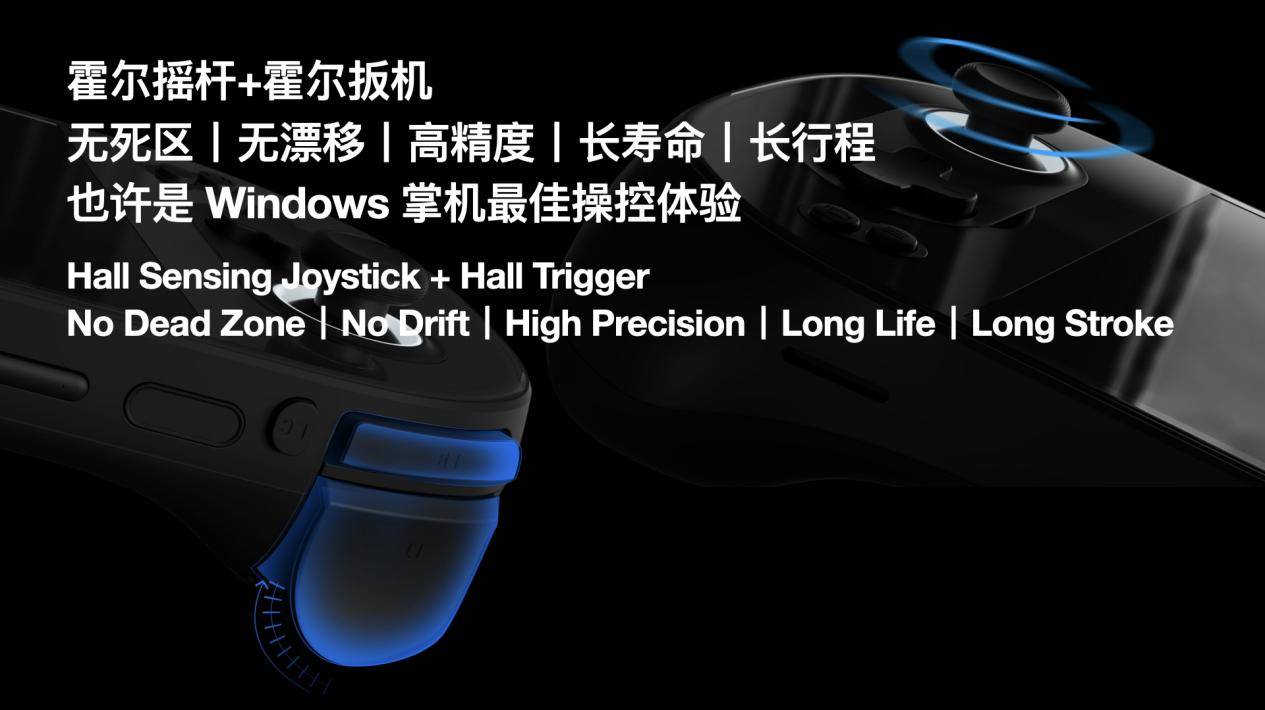 This old friend is Mr. Yu, the founder of GuliKit, a well-known Chinese game peripheral brand.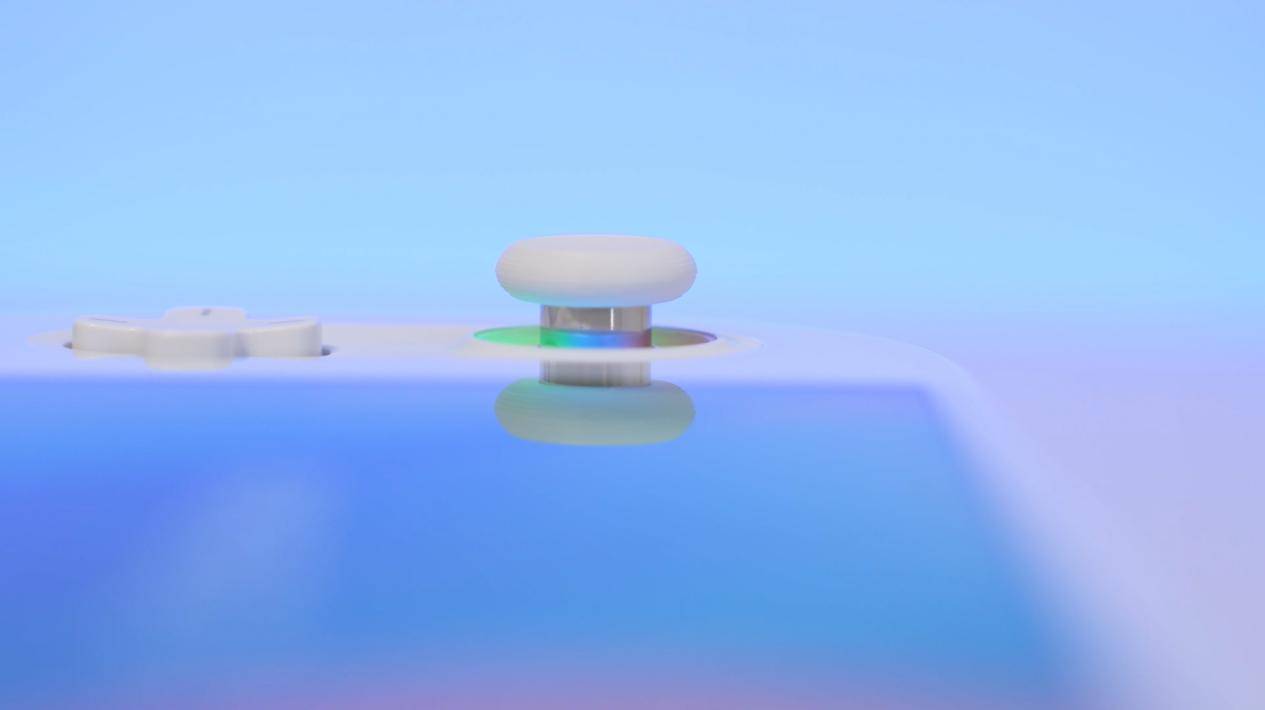 As a result, AYANEO NEXT was launched with the exclusive adoption of GuliKit's hall sensing big joystick, which has been consistently used in AYANEO 2S & GEEK 1S, to provide gamers with the best joystick control experience in handheld gaming history.
AYANEO 2S continues to feature the Master controller with eight functions and six patents, making it the Windows handheld with the most extensive controller functionality to date. White GEEK 1S retains the Geek controller. Coupled with AYASpace 2, gamers can enjoy a professional gaming experience comparable to elite controllers on these two Windows handhelds.
The Eternal Topic of Windows Handheld
As a handheld product, heat dissipation is an essential topic. AYANEO 2 is equipped with a powerful cooling fan rated at 35W, along with the original heat dissipation module, to meet the basic gaming experience.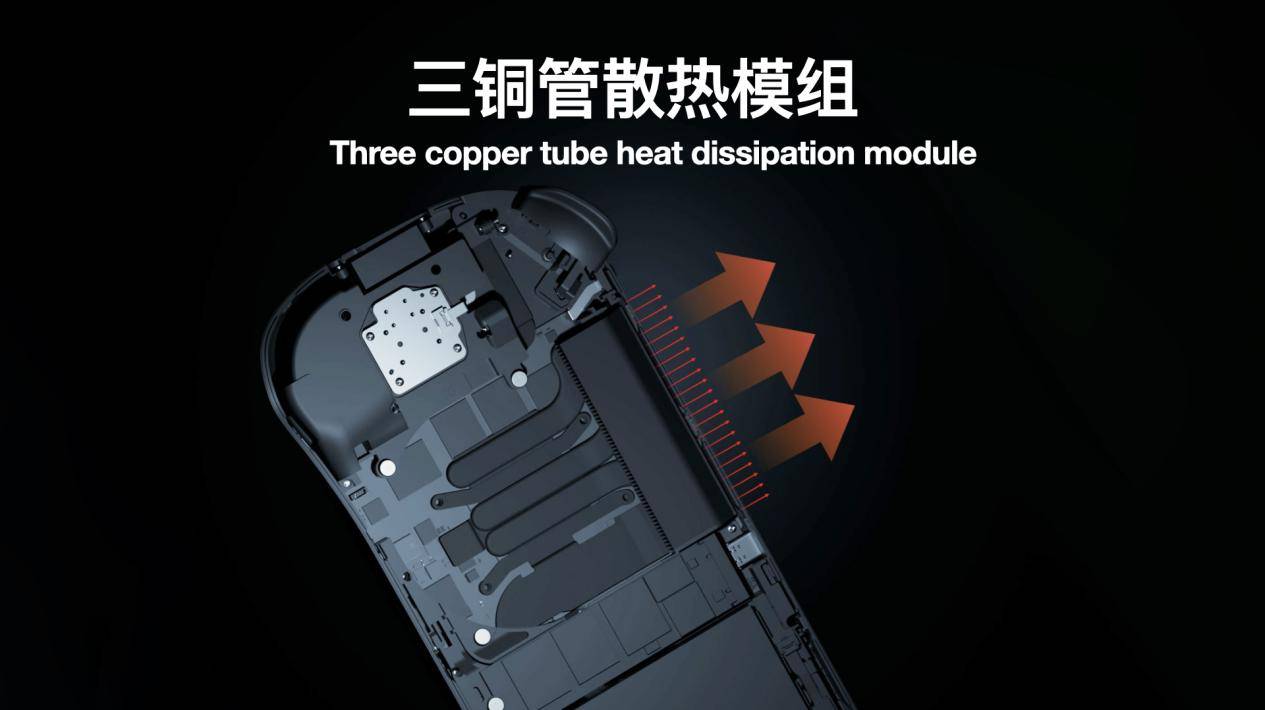 Of course, some gamers have higher requirements for the heat dissipation capabilities of AYANEO 2. Therefore, AYANEO invested several months in specialized research and introduced the industry's first "3+1" three copper tube heat dissipation module, offering free upgrade services for AYANEO 2 / GEEK gamers.
AYANEO 2S & GEEK 1S are equipped with the "3+1" three copper tube heat dissipation module from the factory. With the support of this powerful heat dissipation module, the AYANEO 2S, which is powered by the AMD Ryzen™ 7 7840U processor, exhibits impressive gaming performance and heat dissipation capabilities, providing gamers with a significant leap in overall gaming experience.
Meet Your "Digital Hamster Syndrome"
To meet the demands of gamers who seek ultimate performance and configurations, AYANEO 2S offers a comprehensive configuration option, featuring a maximum of 64GB + 4TB. This sets the stage for the era of high-capacity and large-storage Windows handheld.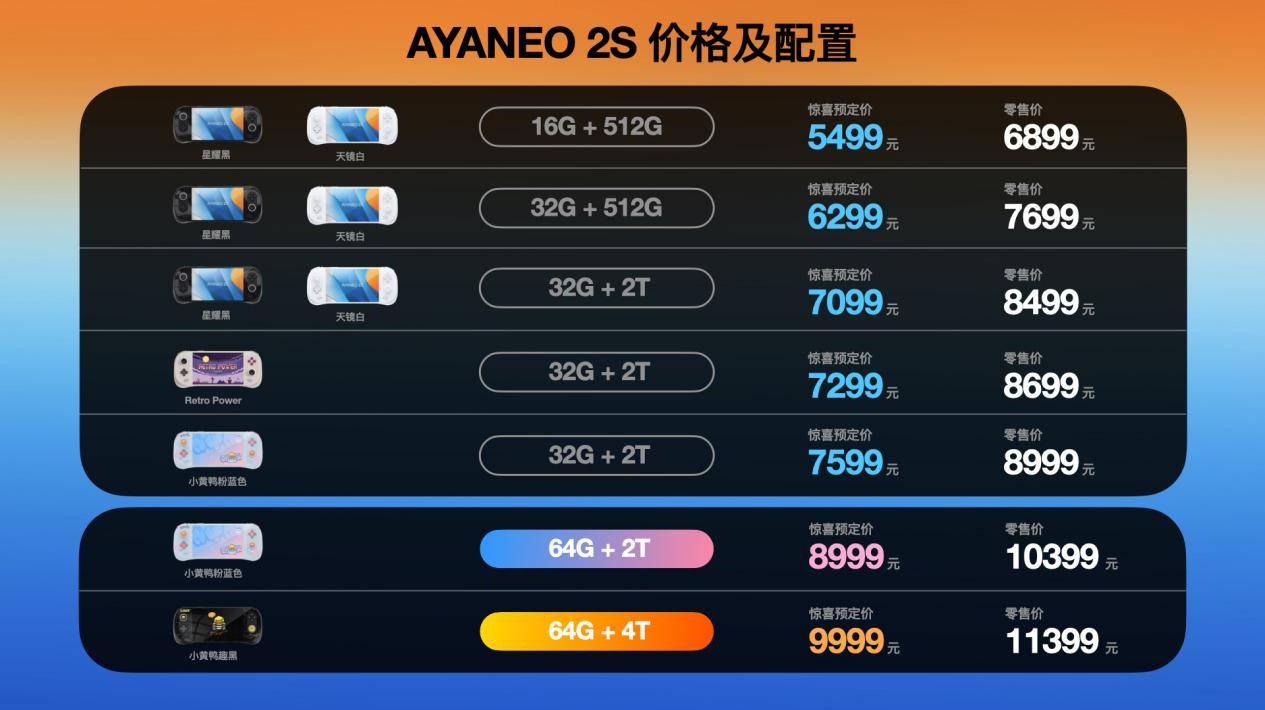 For GEEK gamers who enjoy tinkering with their handheld, AYANEO GEEK 1S introduces a 32GB RAM variant, with a maximum option of 32GB + 2TB, providing ample room for gamers to upgrade on their own.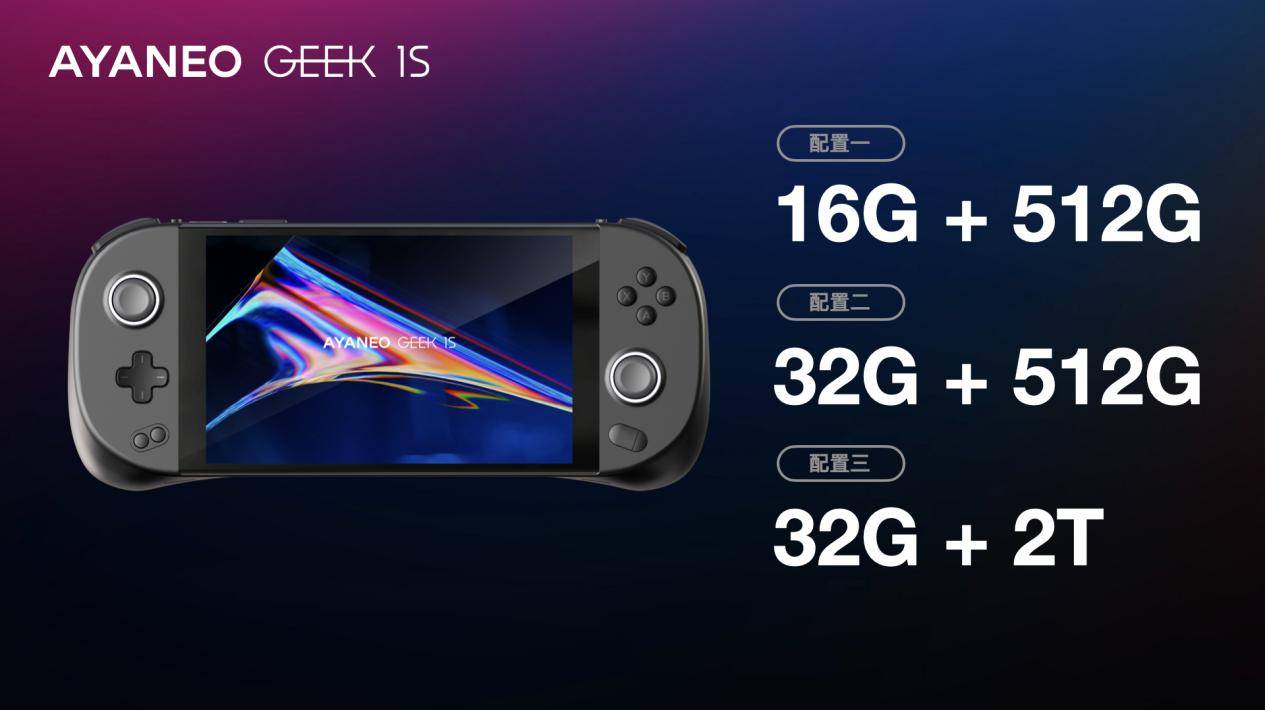 AYANEO 2S & GEEK 1S Highlights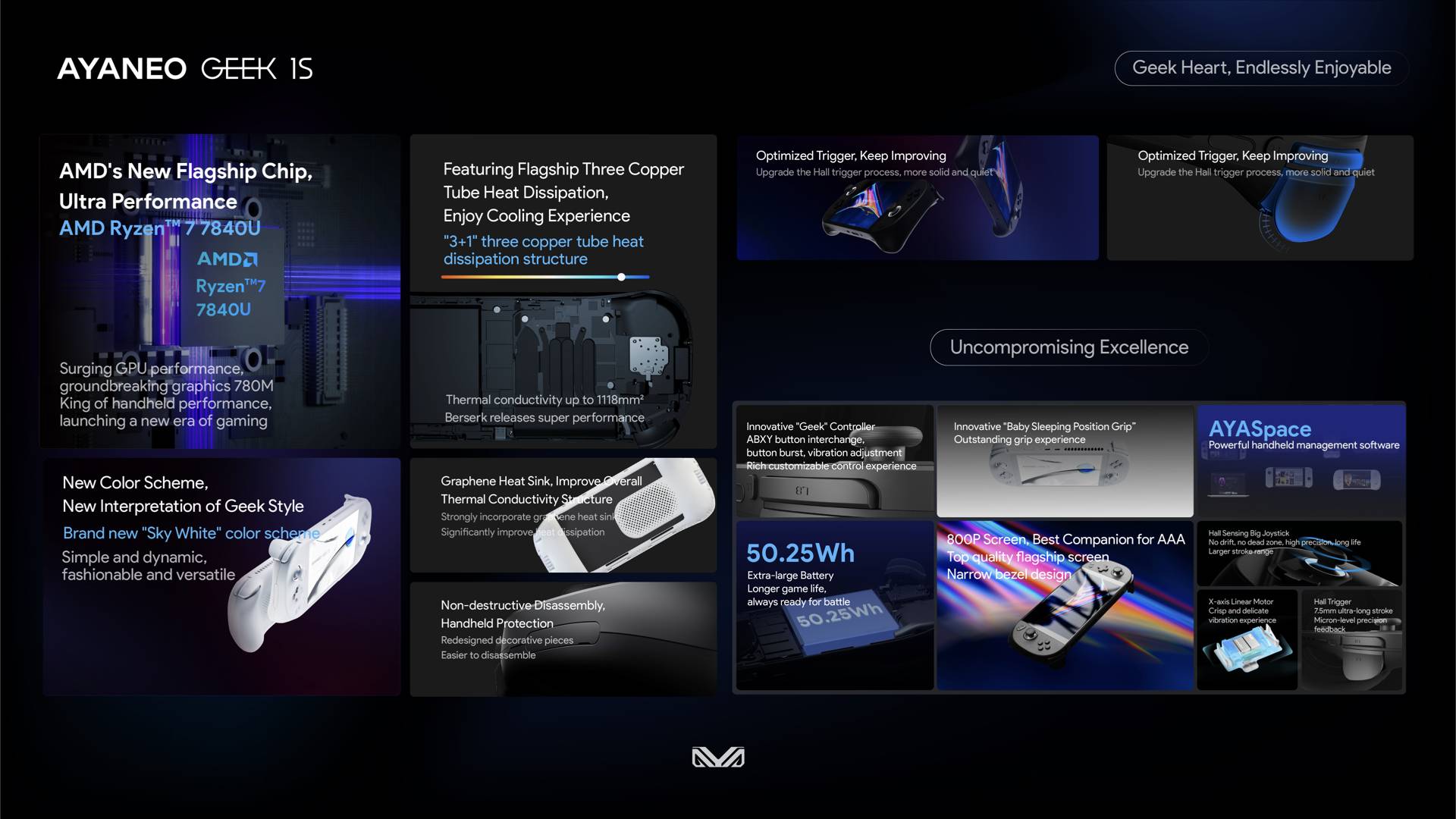 AYANEO 2S & GEEK 1S Specification Comparison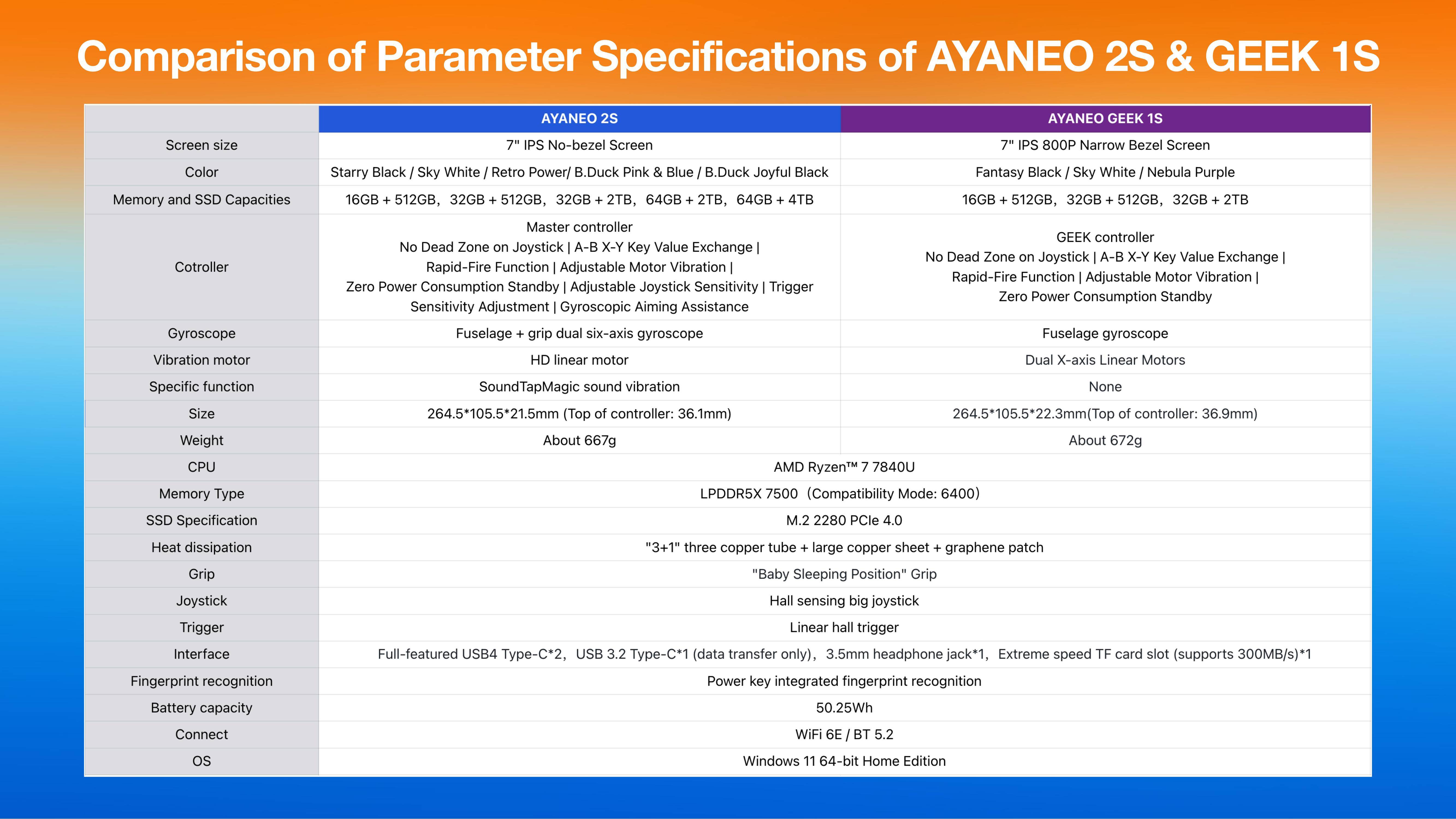 AYANEO 2S & GEEK 1S Accessories
Gamers who participated in the surprise booking will receive the AYANEO 2S / GEEK 1S Surprise Booking Gifts.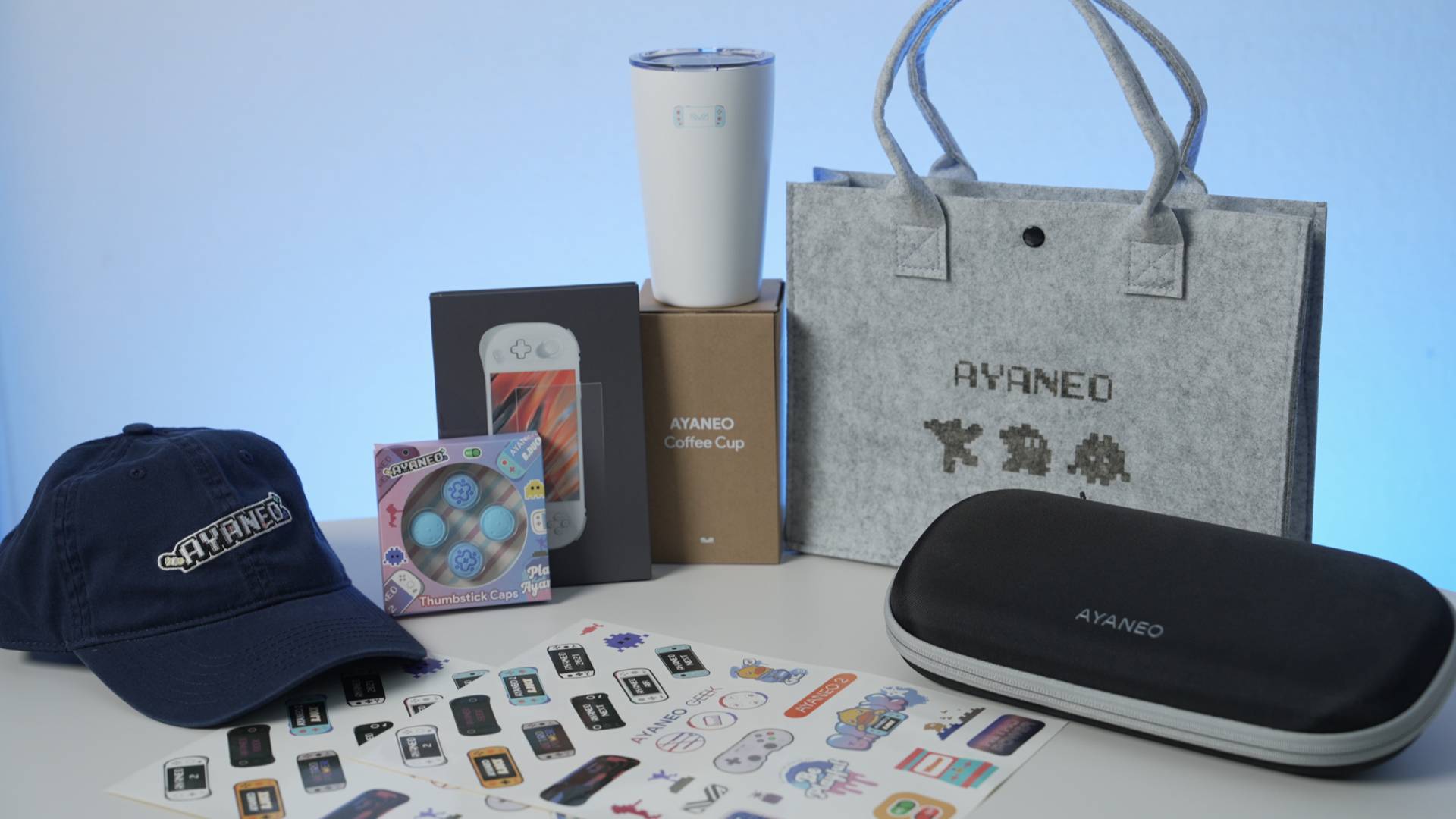 AYANEO 2S & GEEK 1S Configuration and Price
As the fully upgraded flagship 7840U handheld and the uncompromising 7840U handheld, AYANEO 2S & GEEK 1S maintain sincere pricing.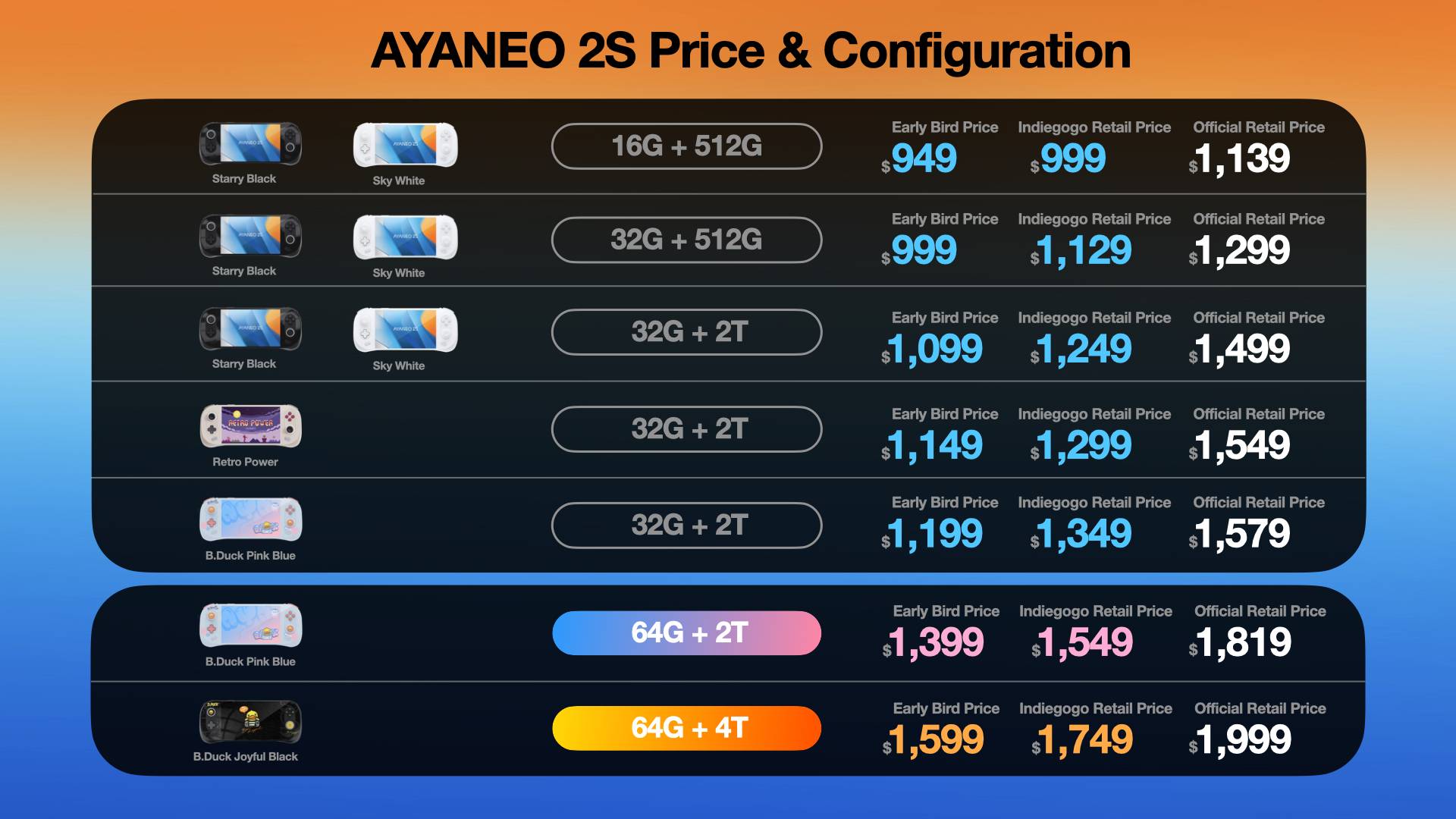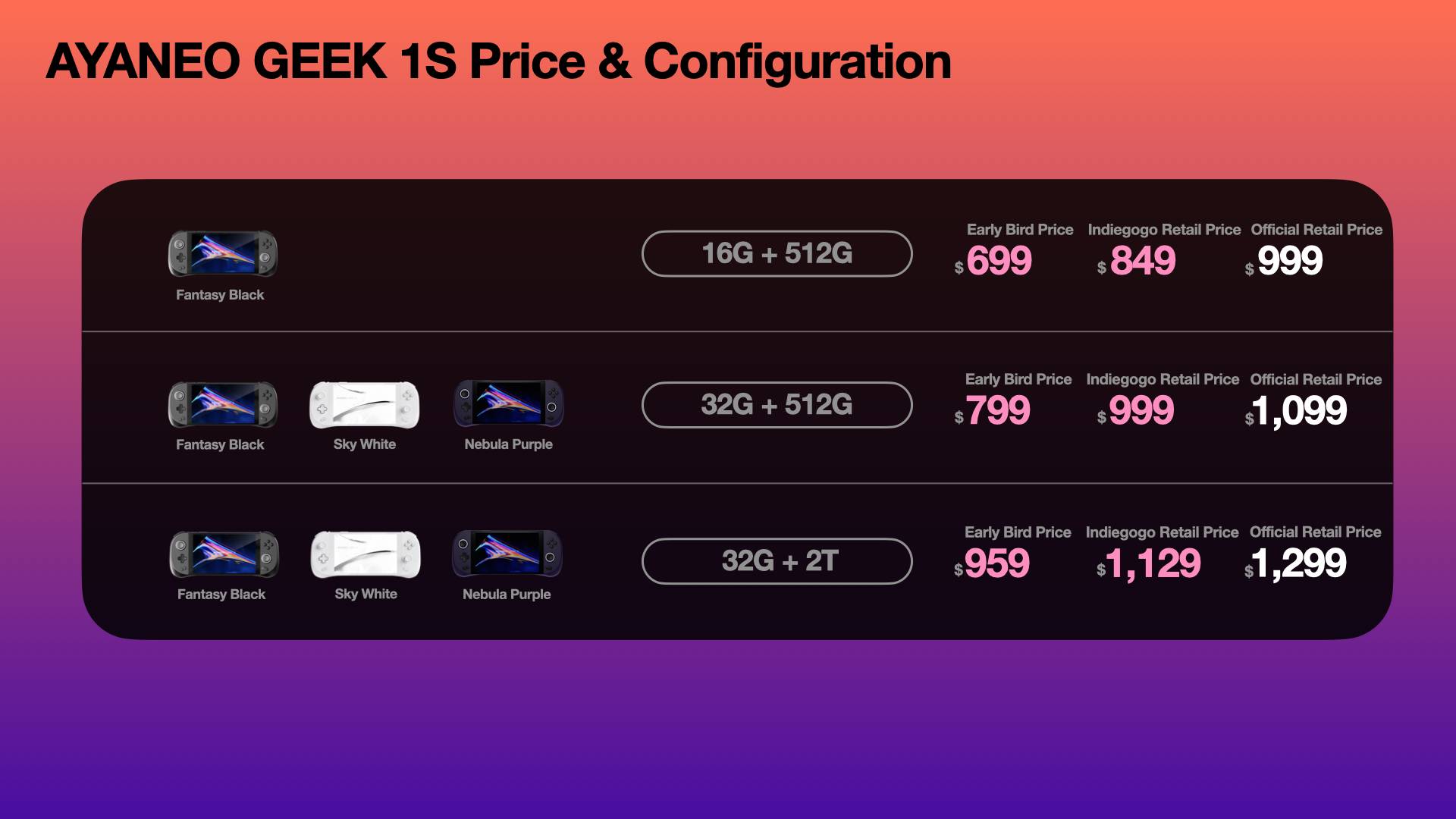 Shipping Order
After experiencing the challenges with AYANEO 2 and GEEK last year, we have made early preparations this year to avoid keeping everyone waiting for too long. Therefore, the delivery speed this time is relatively faster. We expect to start shipping AYANEO 2S to domestic users in mid-June, and after completing the shipments for 2S, we will proceed with shipping GEEK 1S.
AYANEO users overseas can buy AYANEO 2S & GEEK 1S on Indiegogo, and we will expedite the shipping process for international users.
Surprises!
During the live session of the launch event, CEO Arthur announced that AYANEO became the first brand in the world to start mass production AMD 7840U handheld, and packaged and sent out the first batch of AYANEO 2S for domestic gamers on the spot.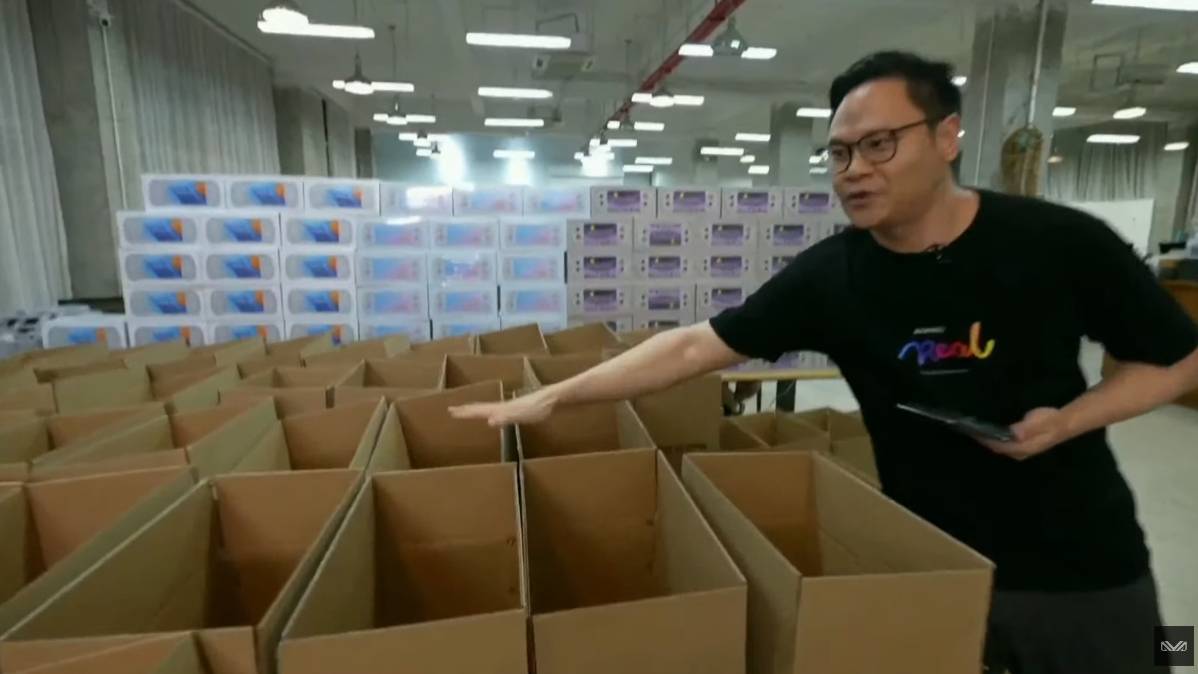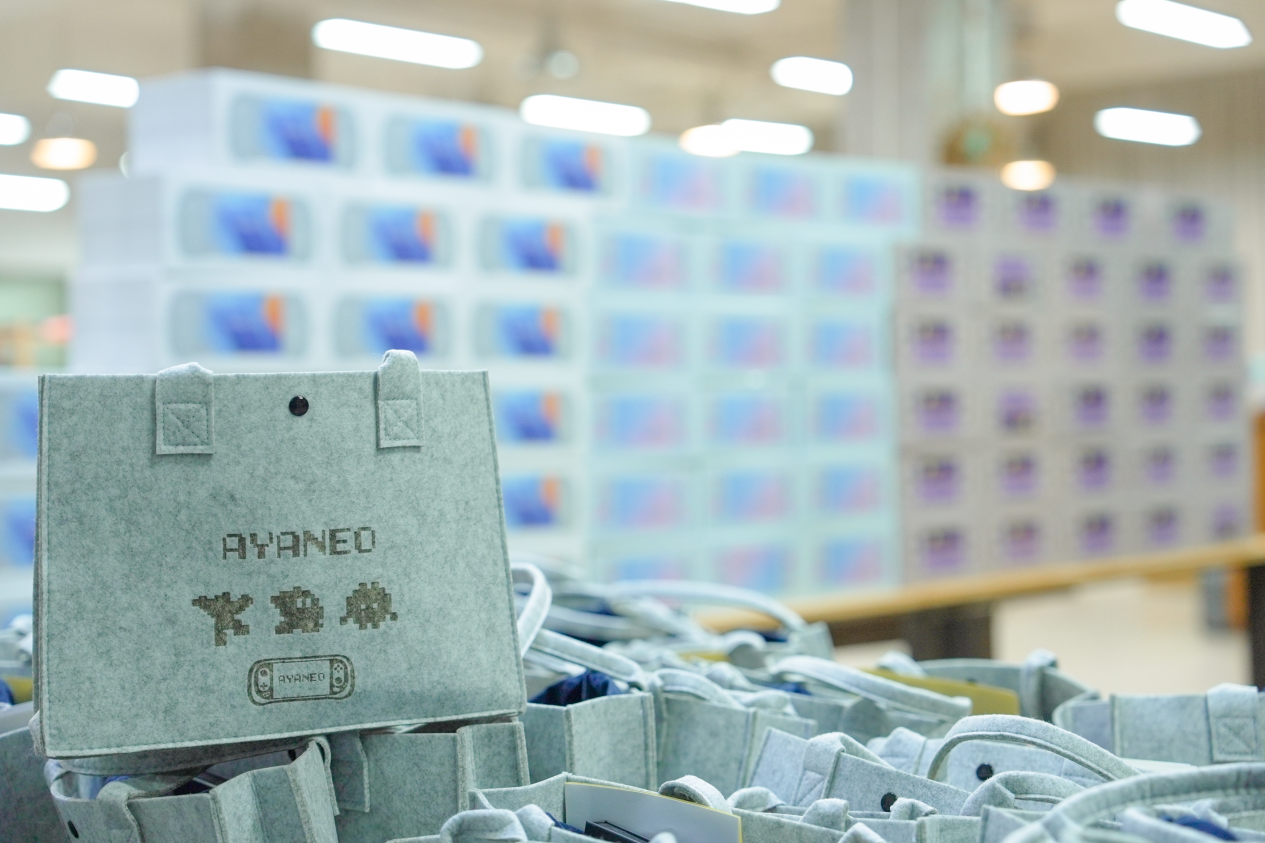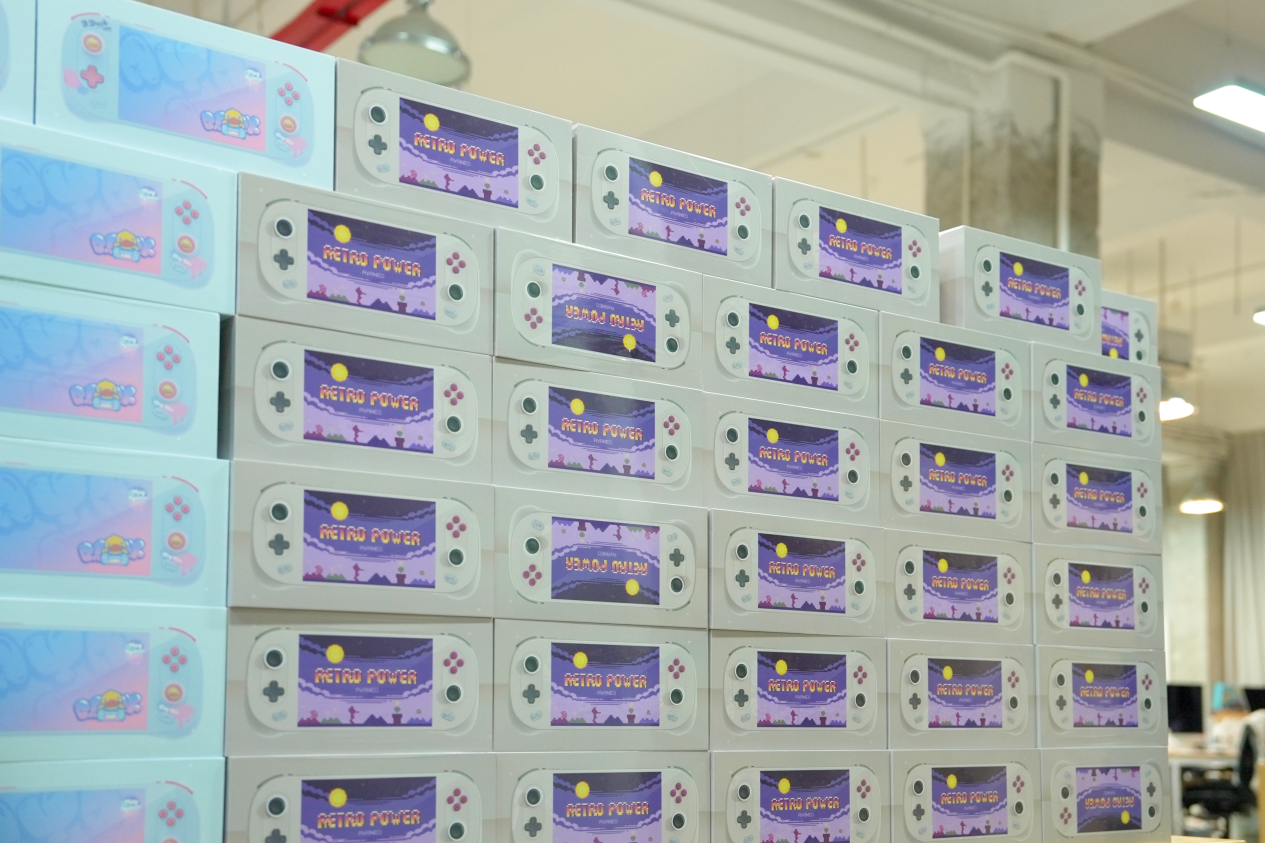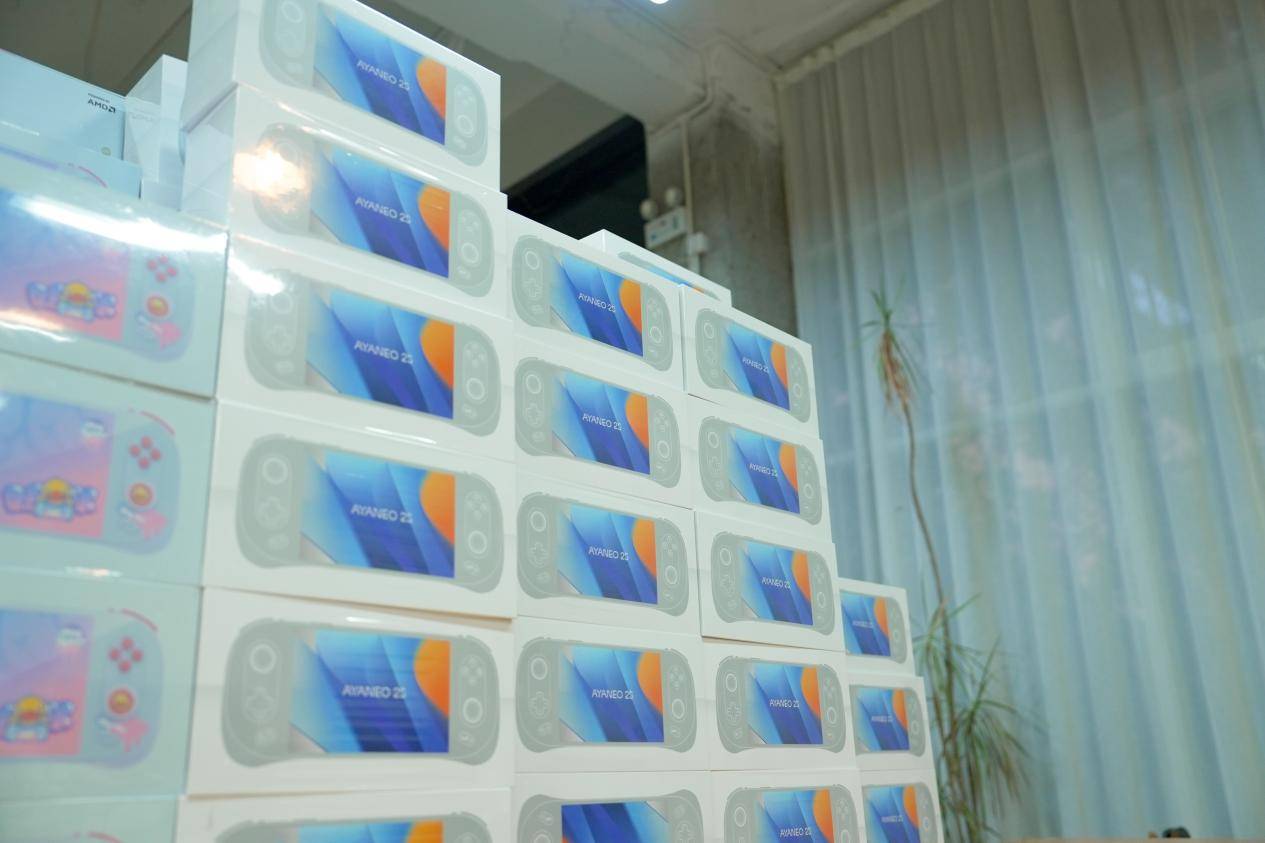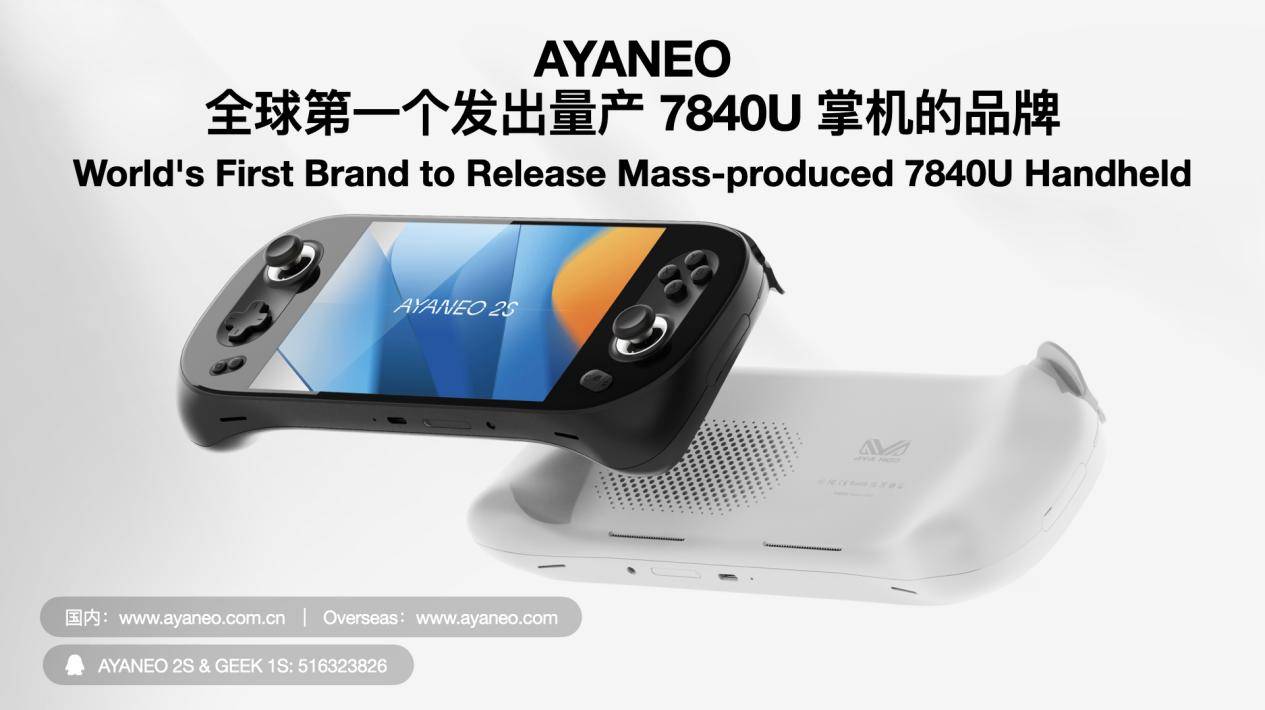 One More Thing: AYANEO MINI PC Kit
AYANEO launch events are always full of surprises. This time, CEO Arthur directly presents a highly exciting "One More Thing" surprise gift for gamers.
The first "One More Thing" is a benefit for existing users. After the delivery of AYANEO 2S / GEEK 1S, we will offer a paid upgrade service for AYANEO 2 / GEEK users to upgrade to the 7840U motherboard.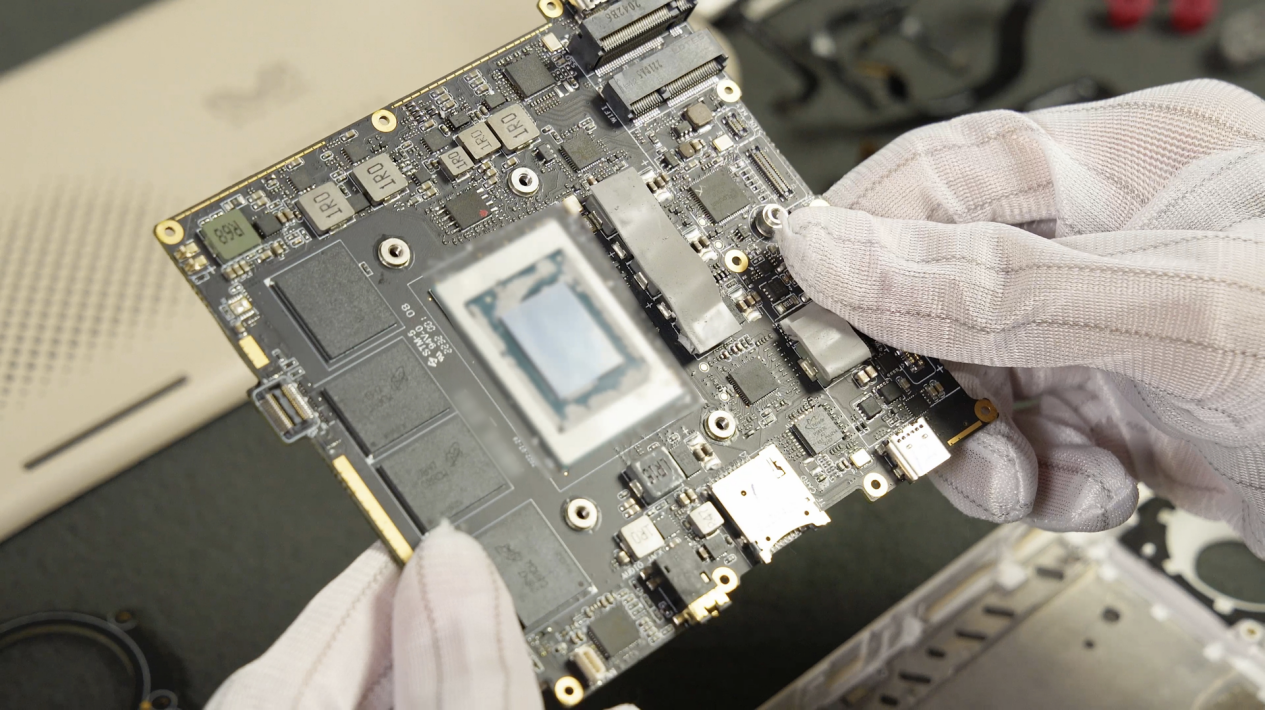 Meanwhile, we are developing a dedicated MINI PC kit for the old motherboard (pricing plan to be determined), allowing retired old motherboard to have a new life.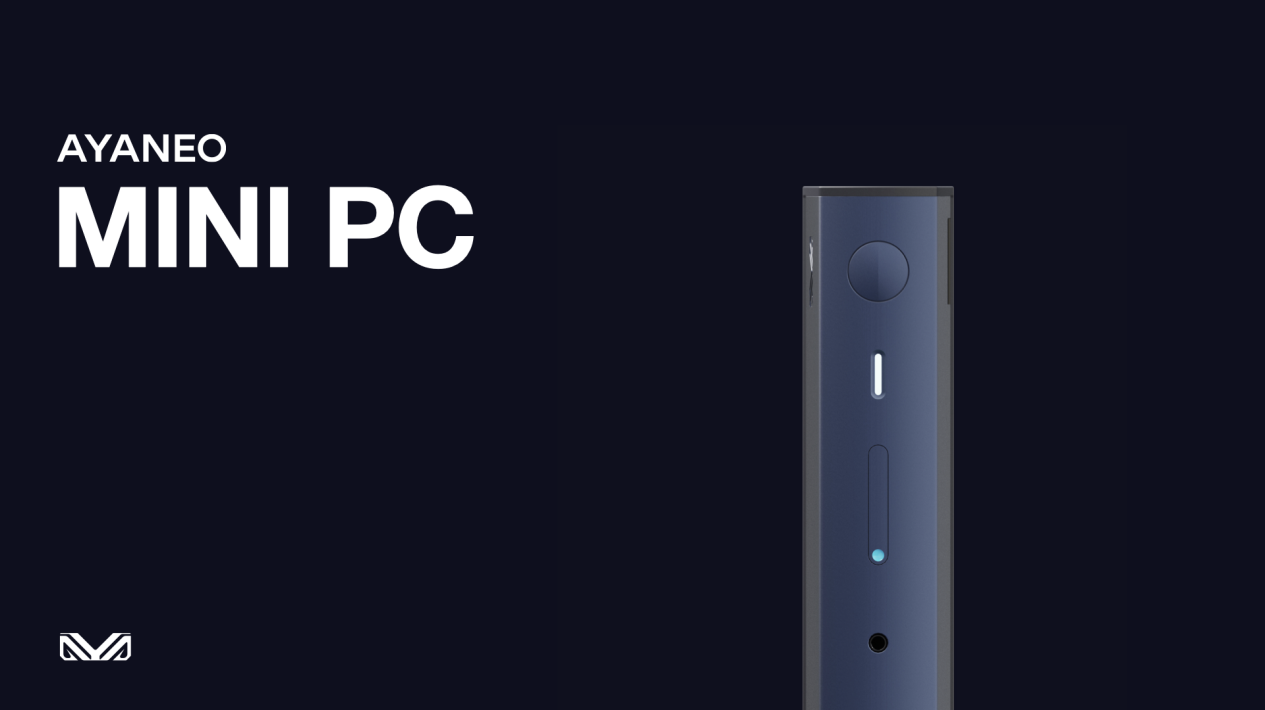 Undoubtedly, AYANEO MINI PC will continue to uphold its traditional advantages, offering an attractive design and industry-leading craftsmanship.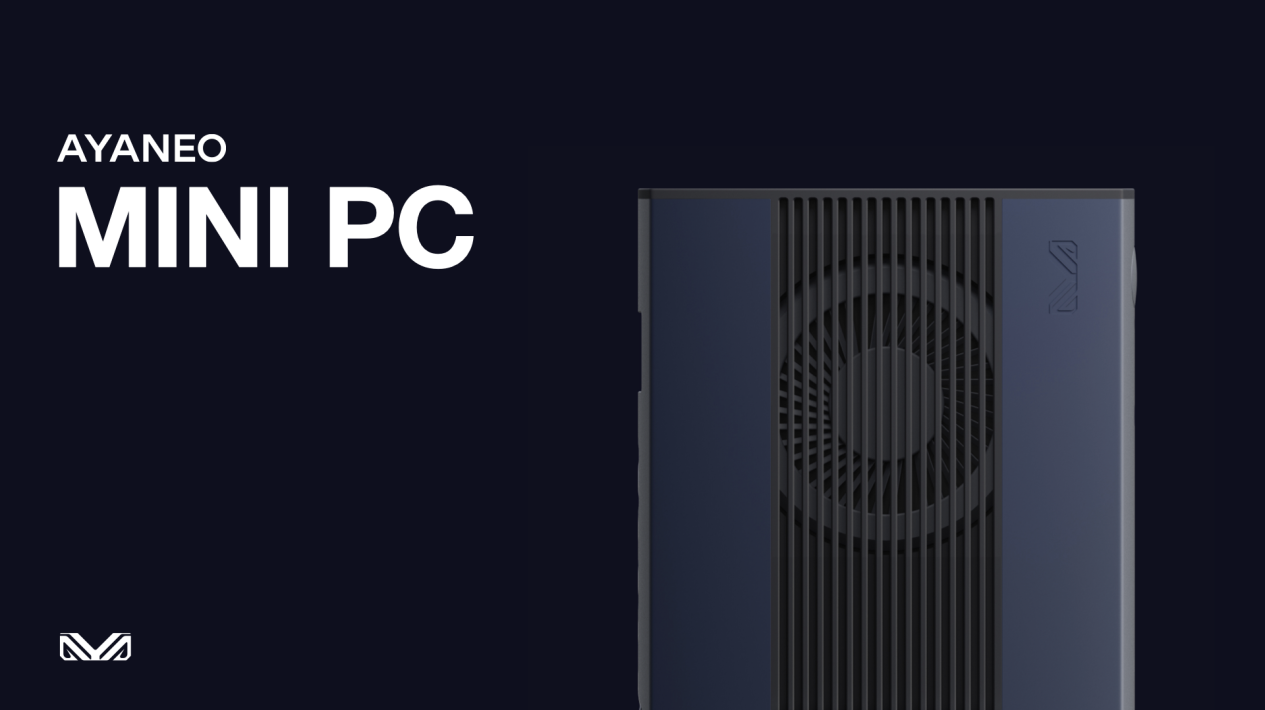 The overall plan for the paid upgrade motherboard service for AYANEO 2 / GEEK and the progress of MINI PC development will be revealed in the future.
One More Thing:AYANEO 2S mini-LED
The next announcement is even more significant. Following the introduction of OLED screens on AYANEO AIR last year, AYANEO once again dares to be the pioneer by launching a groundbreaking product - AYANEO 2S mini-LED!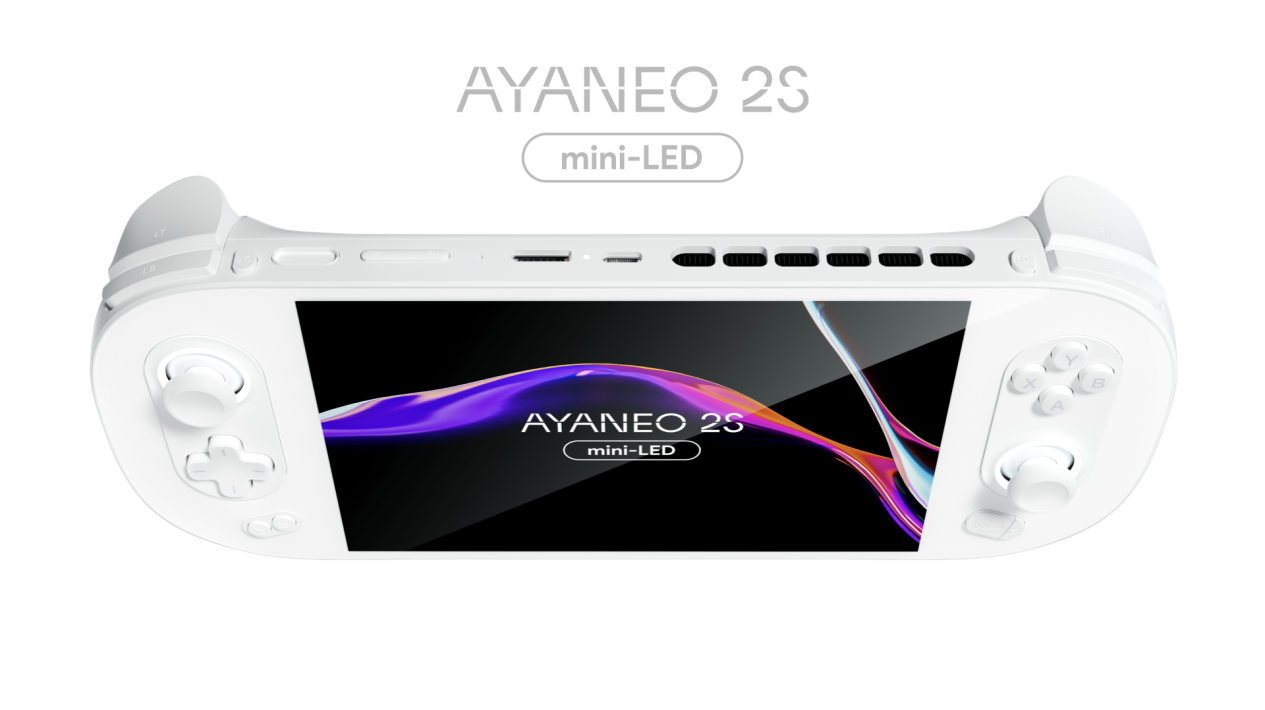 mini-LED offers tremendous advantages in dynamic range and contrast, faster response times, stunning display effects, and lower power consumption. In recent years, it has gradually become the preferred choice for high-end devices, and AYANEO 2S mini-LED will be the world's first ultra-high-end Windows handheld to adopt mini-LED screen.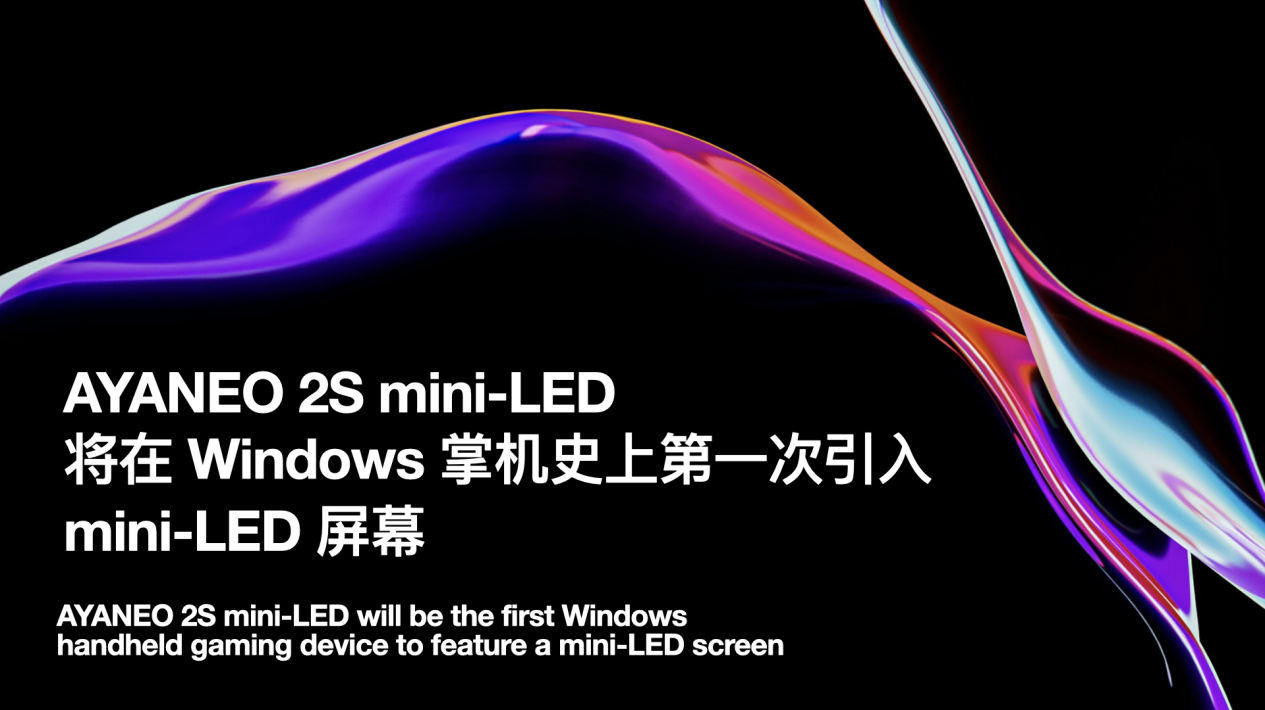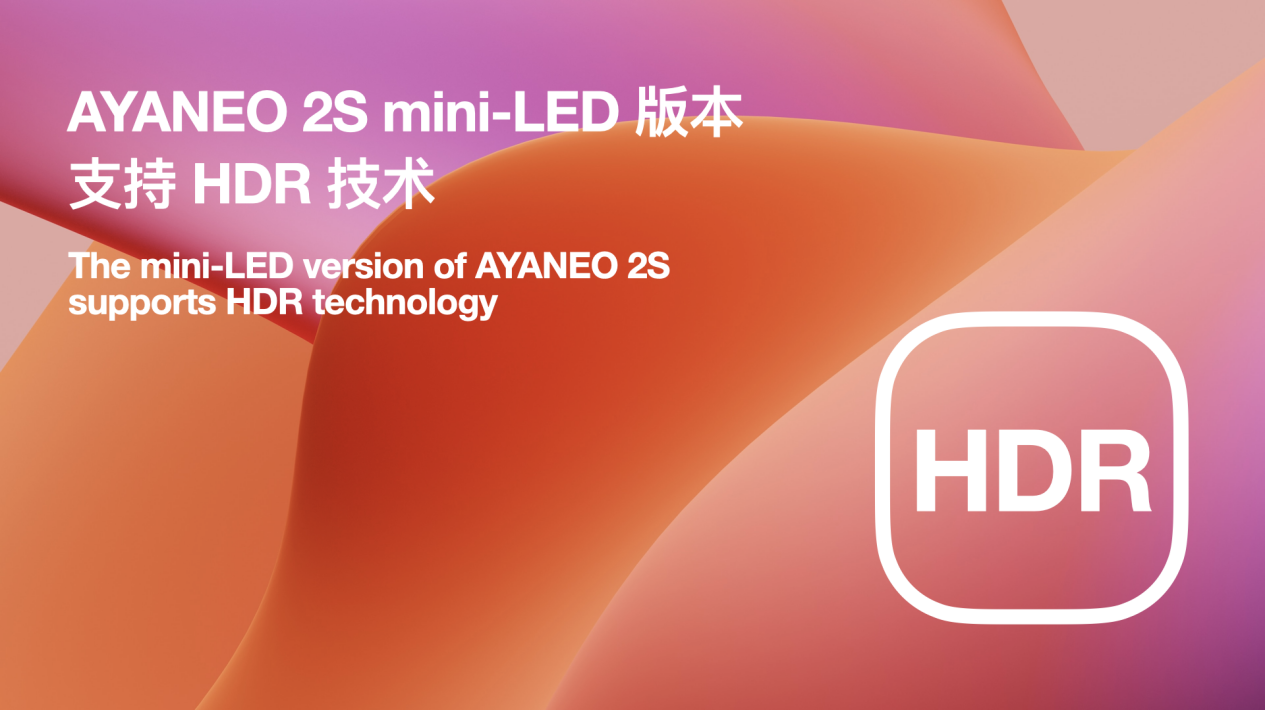 Thanks to the advanced characteristics of mini-LED, AYANEO 2S mini-LED supports HDR technology, further enhancing gamers' gaming and visual experiences. Additionally, AYANEO 2S mini-LED provides a USB4 full-featured Type-C interface and Oculink GPU docking interface, offering rich possibilities for gamers who seek the ultimate gaming experience.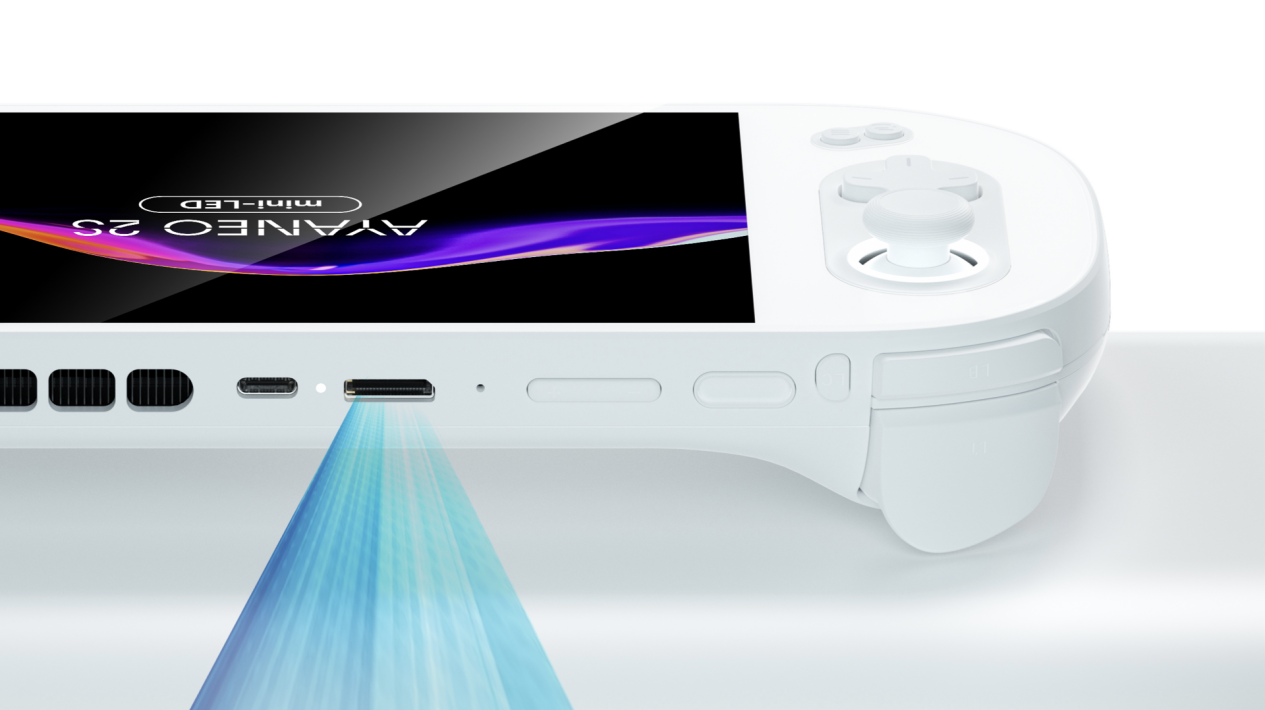 By once again being the first to introduce mini-LED screen, AYANEO not only demonstrates its profound technical expertise but also embodies its determination and courage as a high-end Windows handheld brand in exploring cutting-edge technologies and products.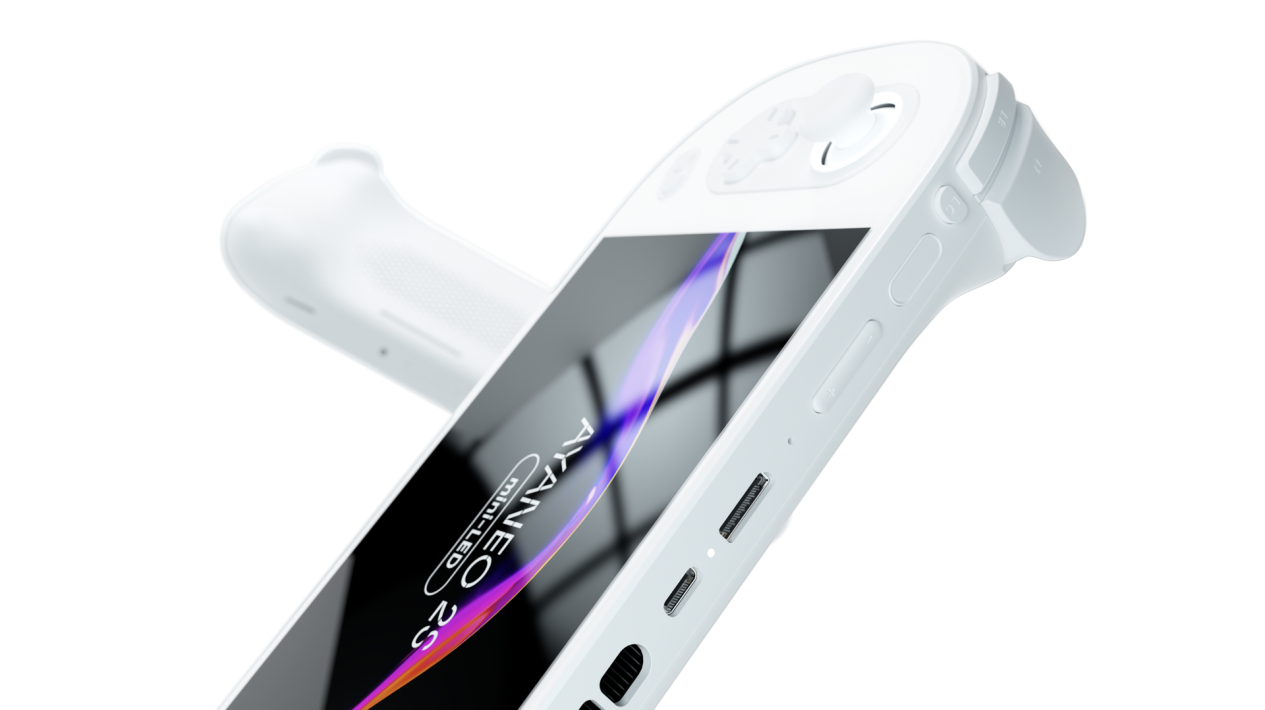 The development of the ultra-high-end product AYANEO 2S mini-LED will take some time, and it will officially meet gamers within six months.
Dream of Handheld, Still Bloom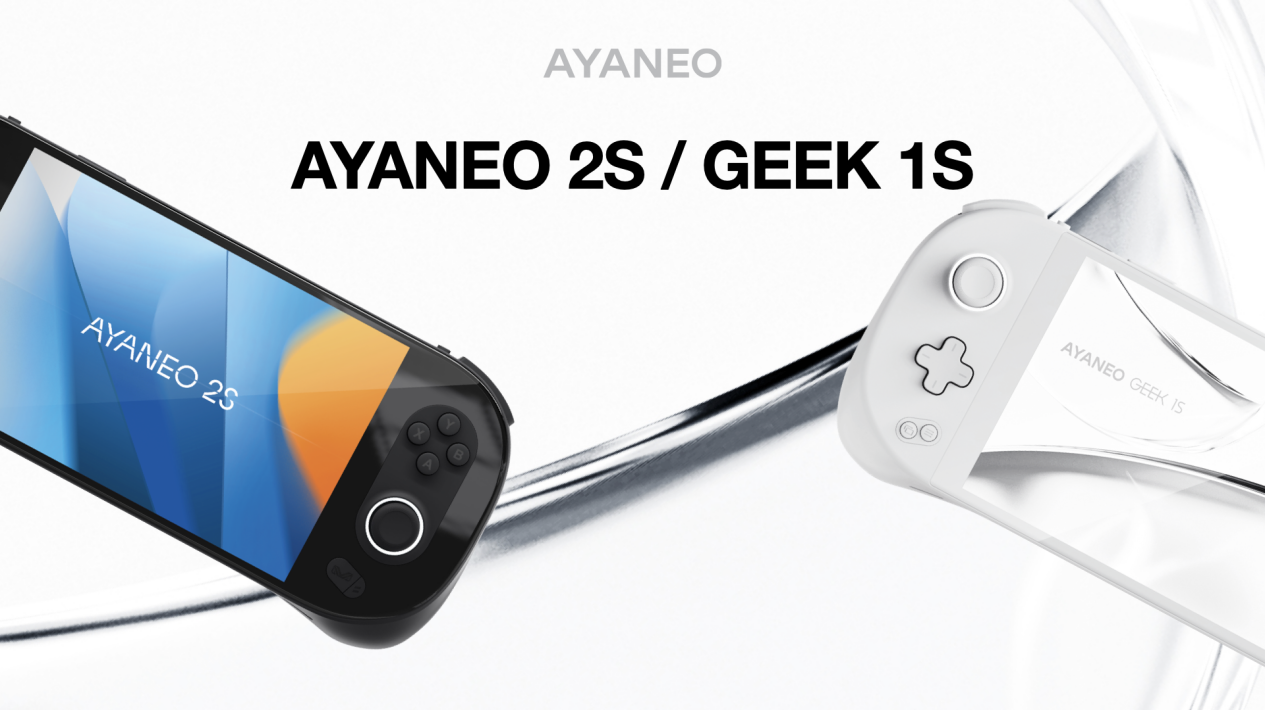 AYANEO 2S & GEEK 1S, the two AMD 7840U handhelds, undergo multiple substantial upgrades, delivering a revolutionary handheld gaming experience. They represent another satisfactory achievement of AYANEO's exploration of pure handheld consoles.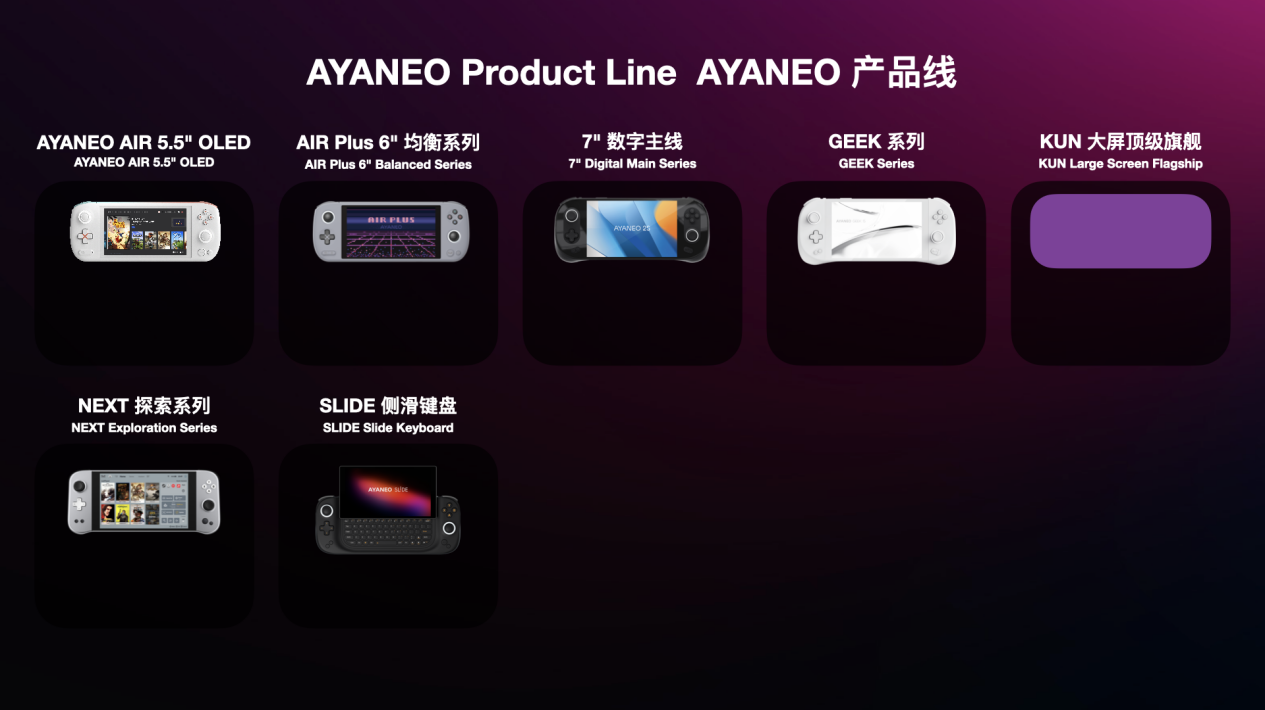 In 2023, the entry of major brands has brought unprecedented excitement to the Windows handheld industry. While people are still discussing how the industry will change, AYANEO never stops its exploration. With the belief in "Real Gamers, Know Gamers". AYANEO focuses on refining its products and has more "big moves" in store, expanding the unknown possibilities of Windows handheld.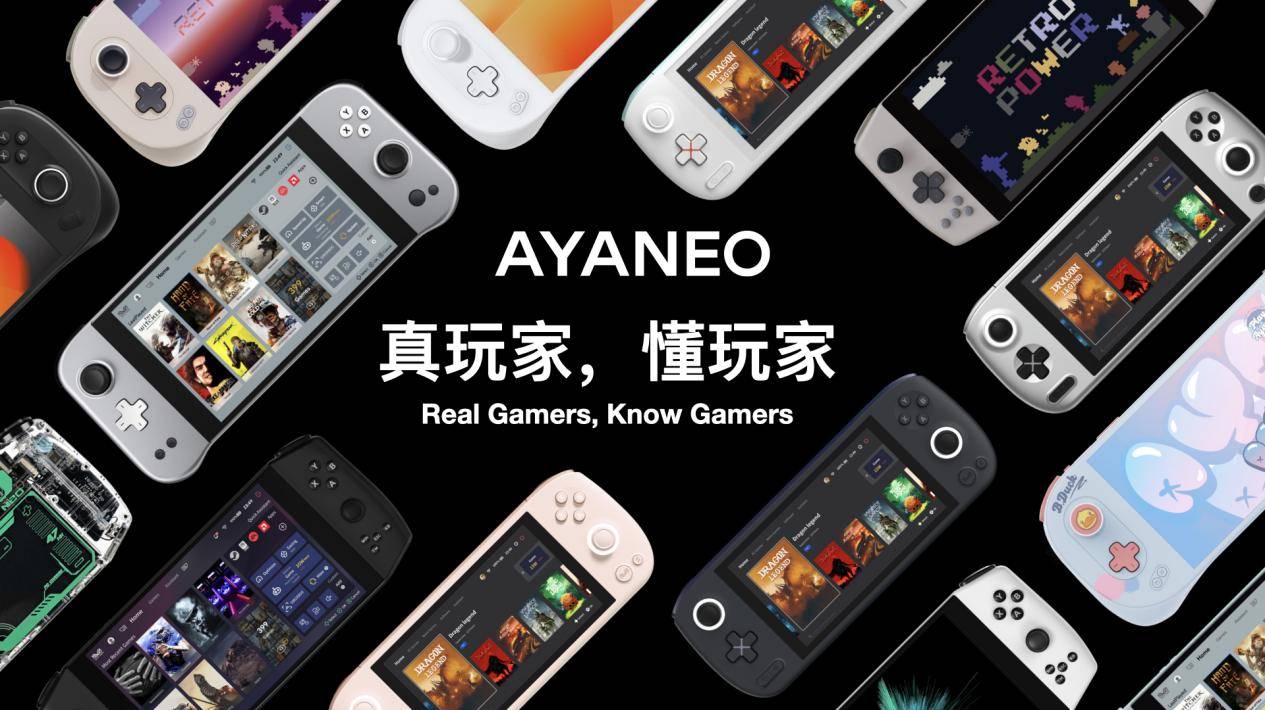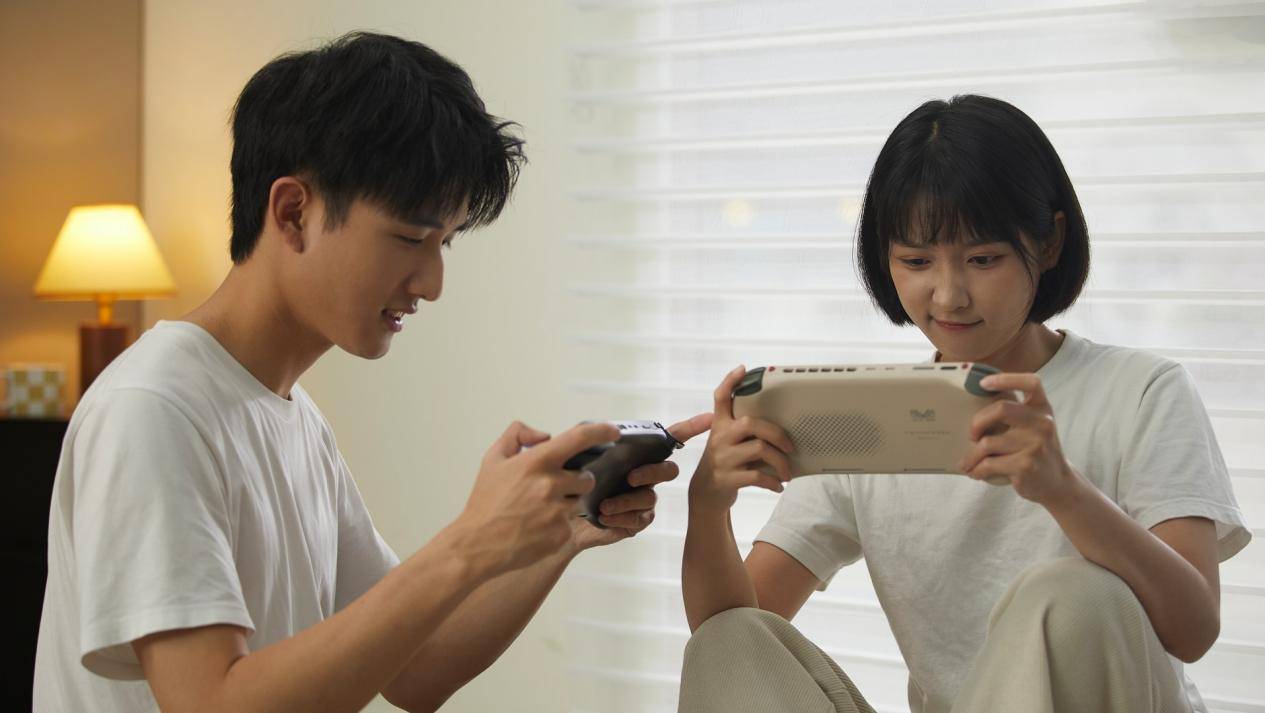 Embracing the dream of handheld, AYANEO perseveres through challenges on the path to creating the world's best handheld. No amount of words can fully express our gratitude to gamers who have consistently supported and helped us. We look forward to creating more stories with you and believe that we will meet again soon.
AYANEO 2S & GEEK 1S Beautiful Picture Collection
AYANEO 2S Starry Black/Sky White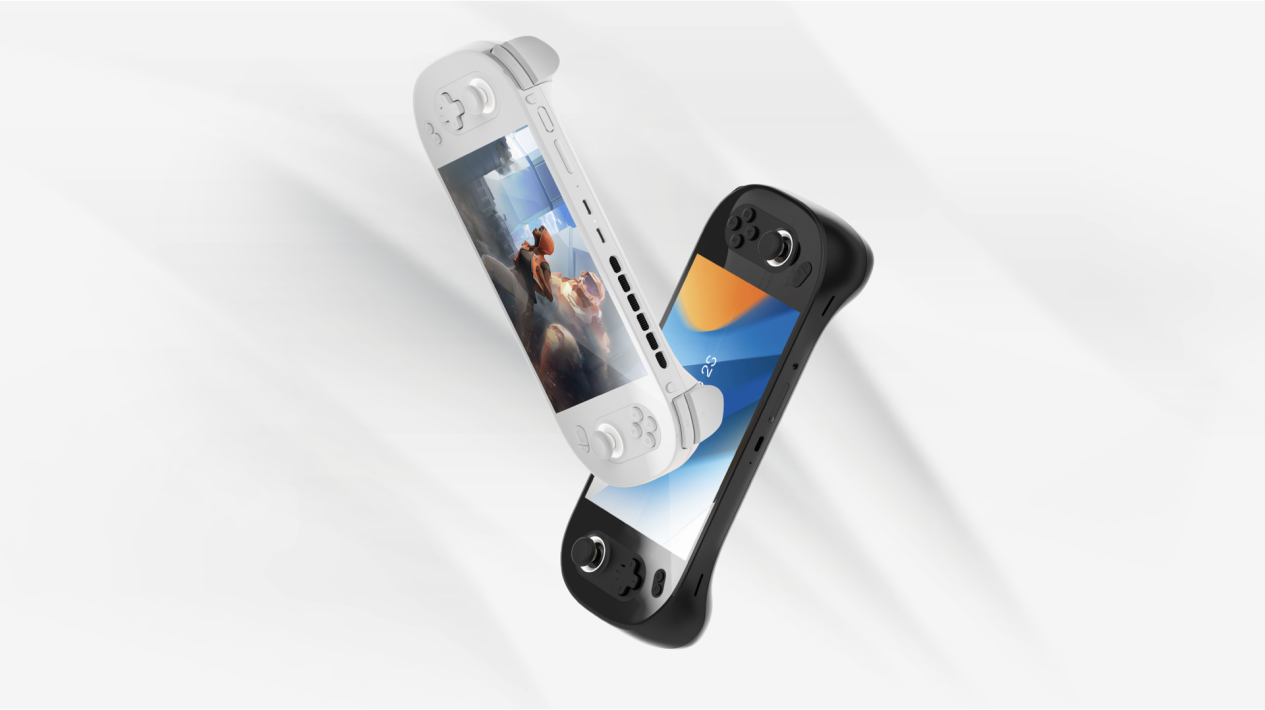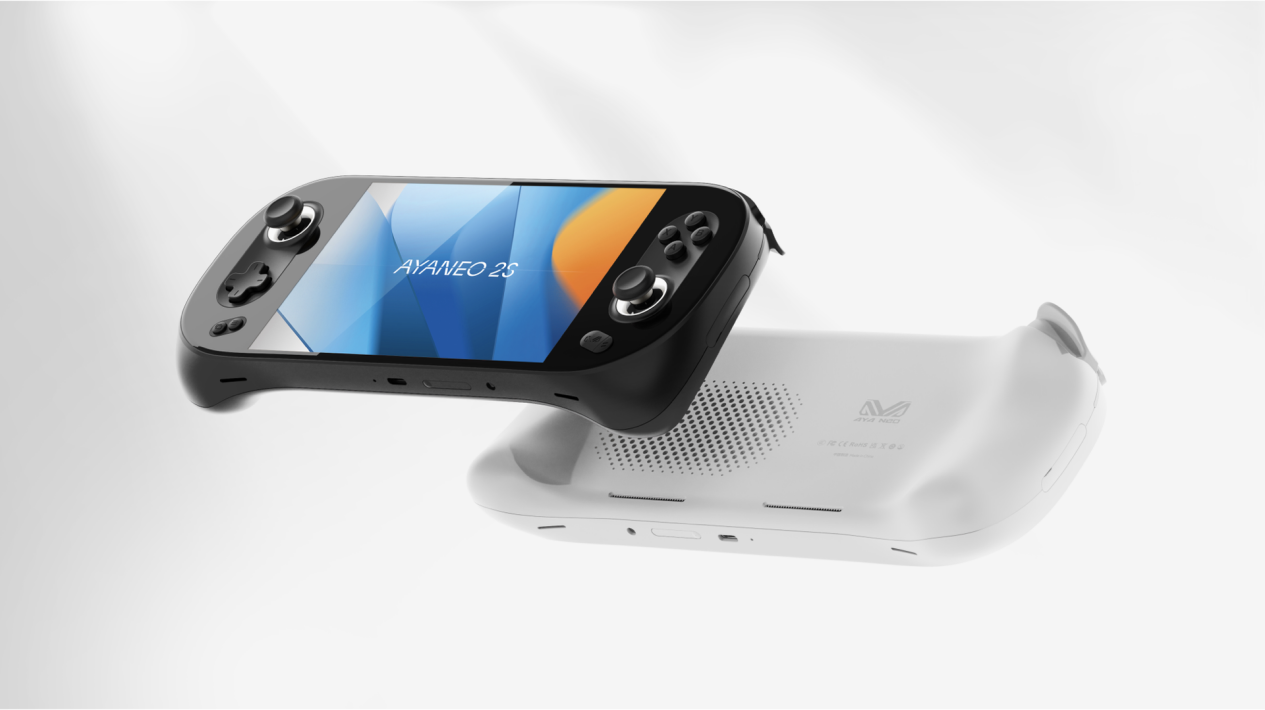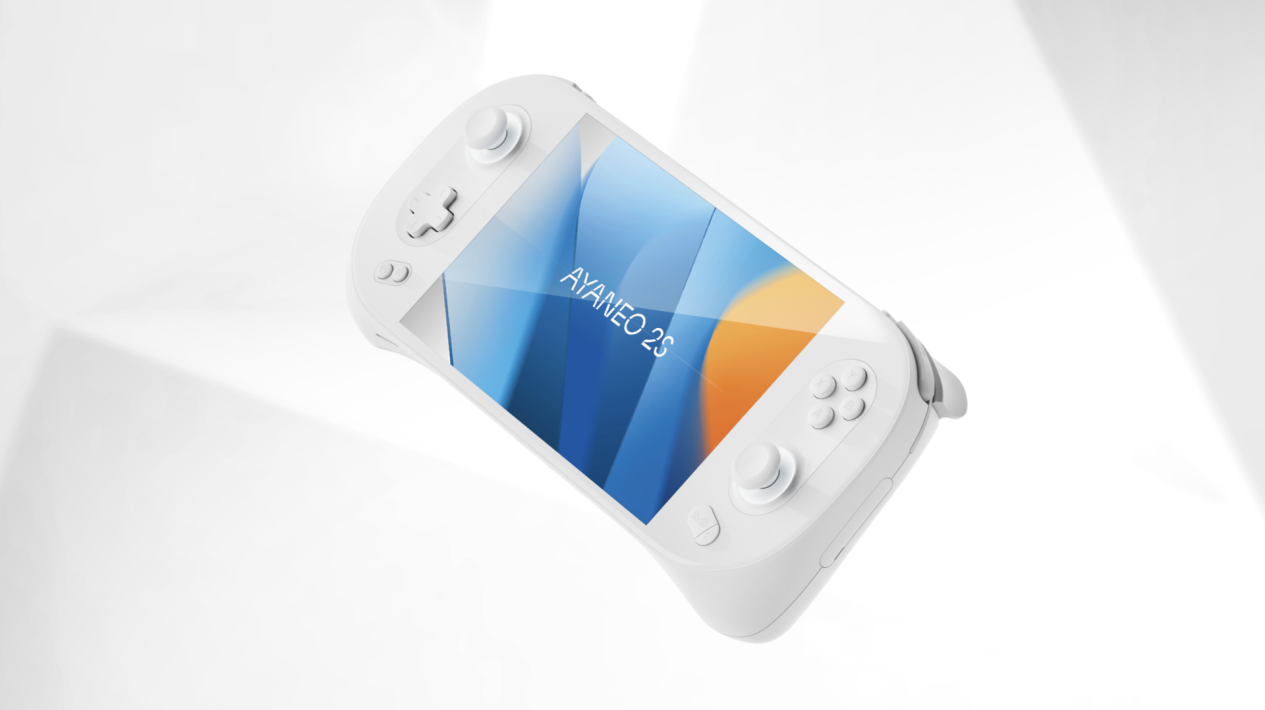 AYANEO 2S Retro Power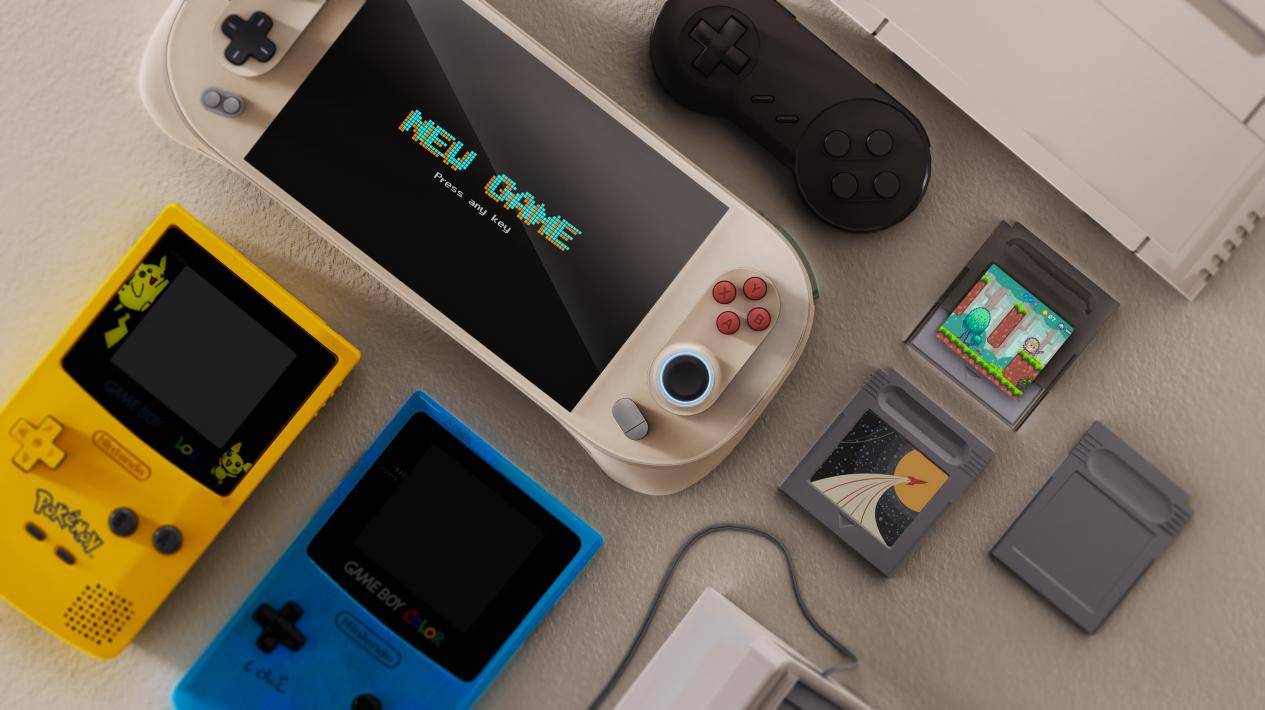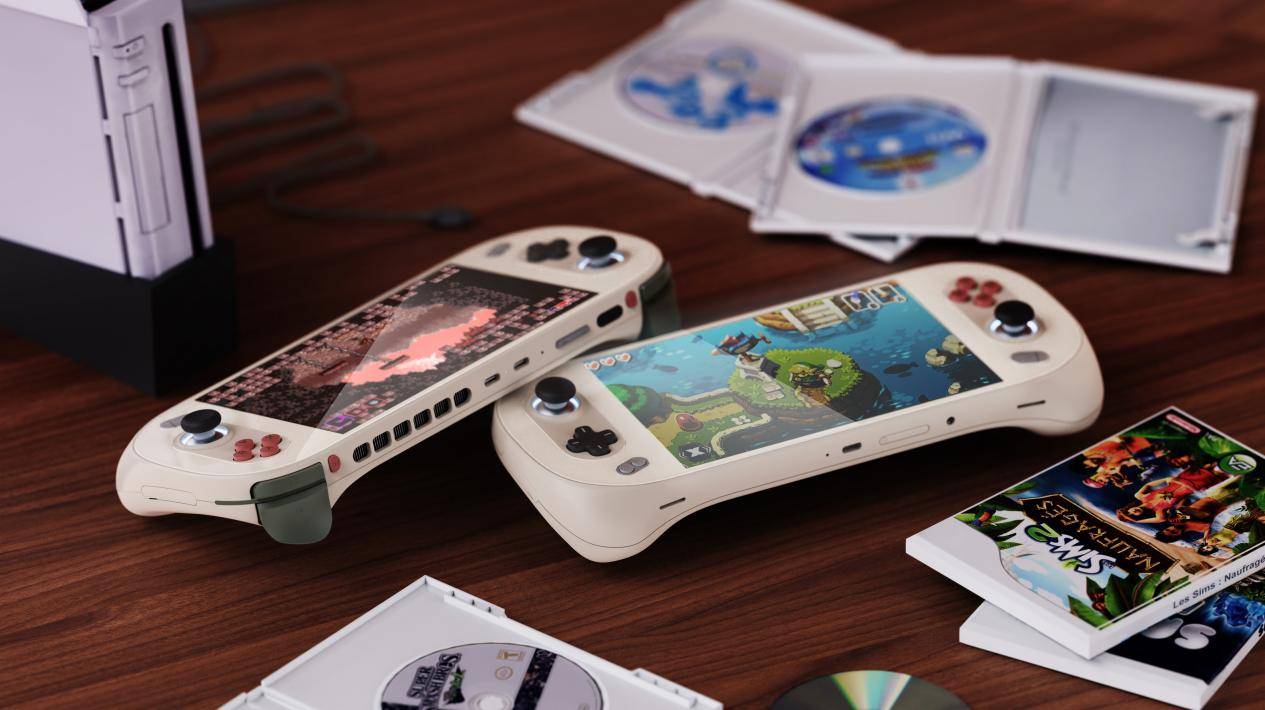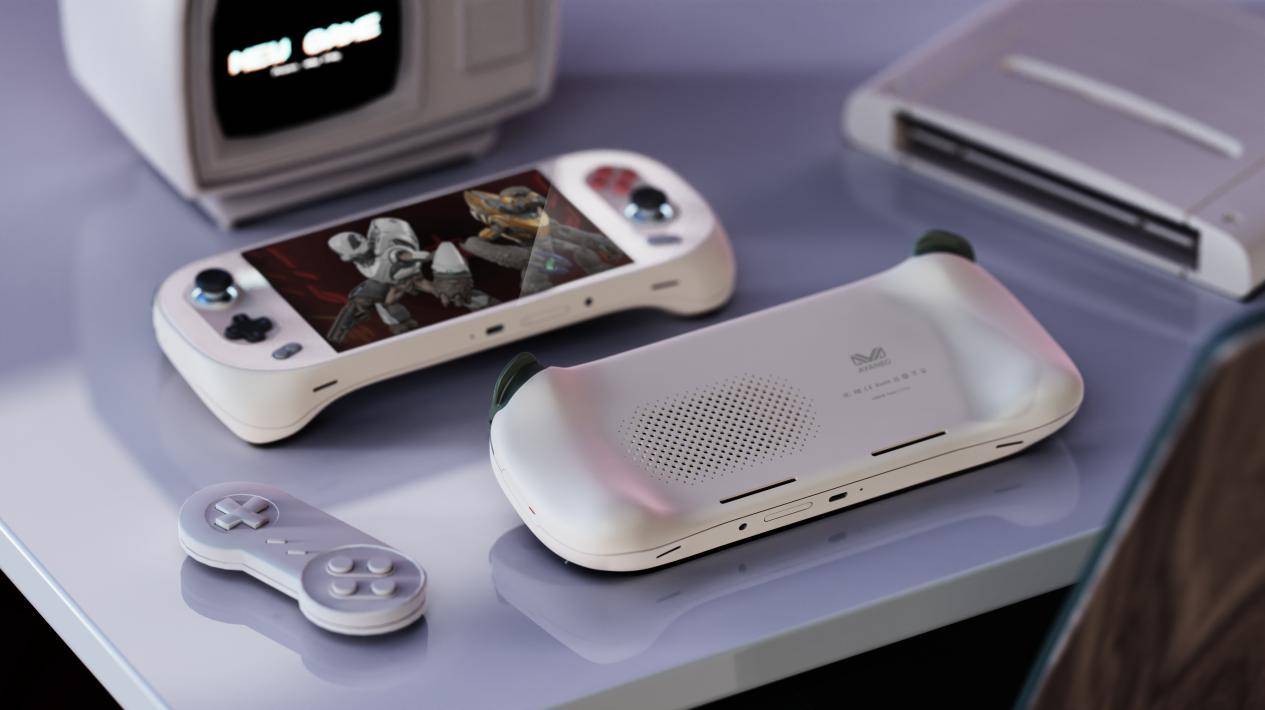 AYANEO 2S B.Duck Pink & Blue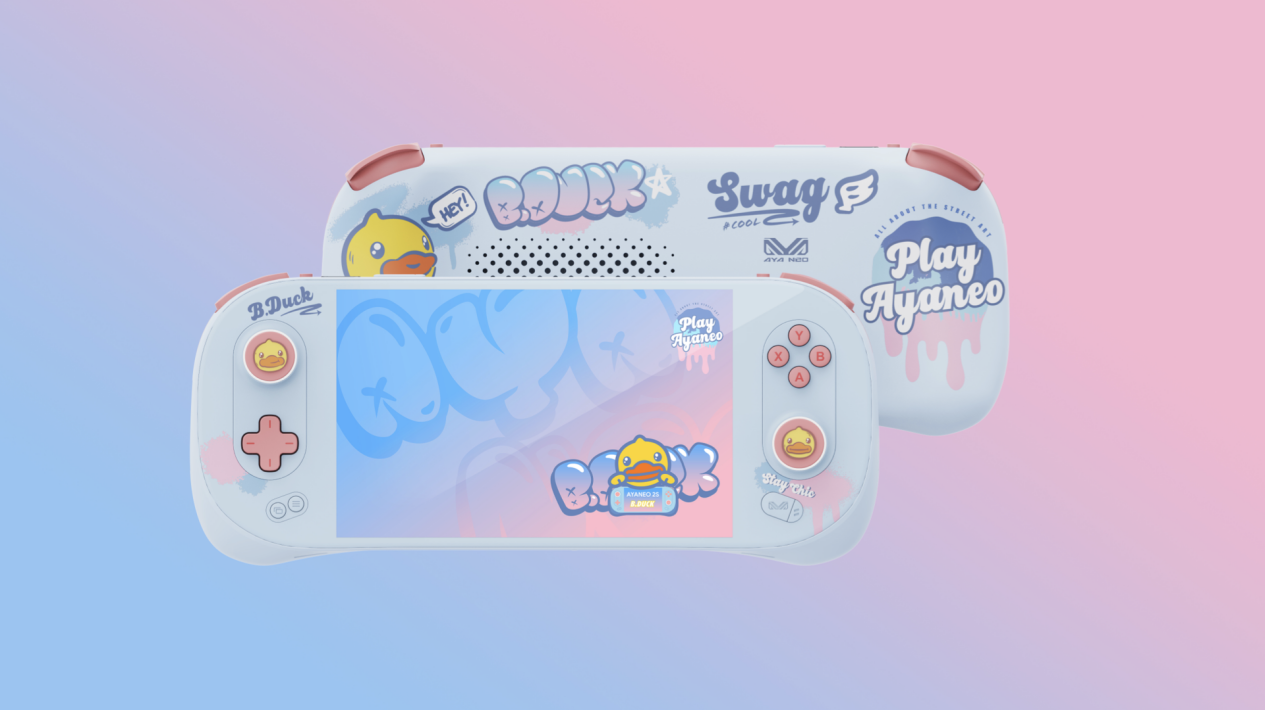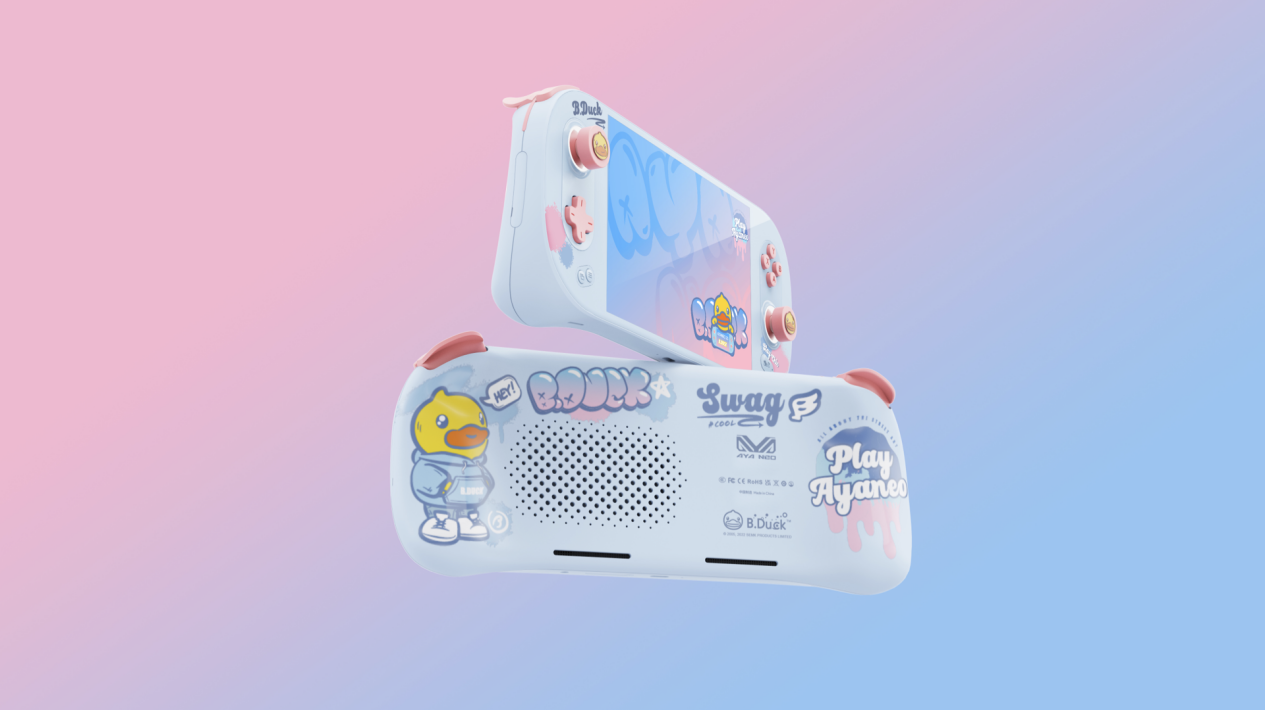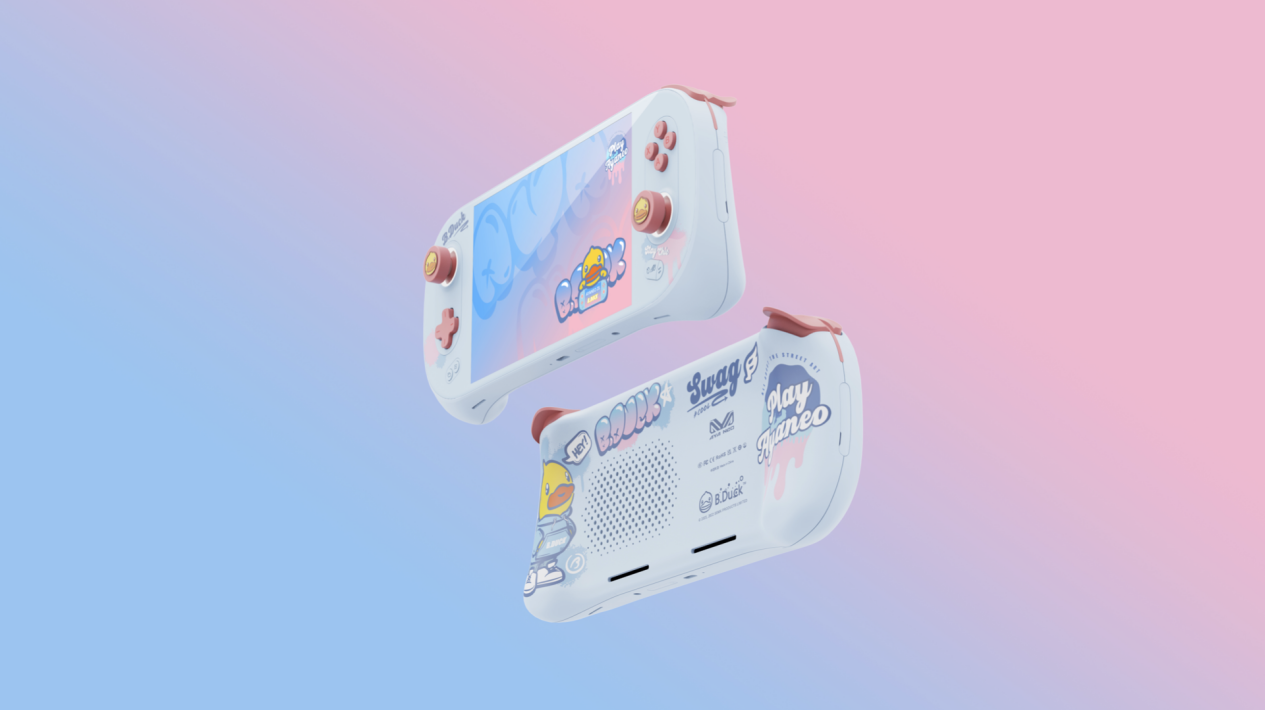 AYANEO 2S B.Duck Joyful Black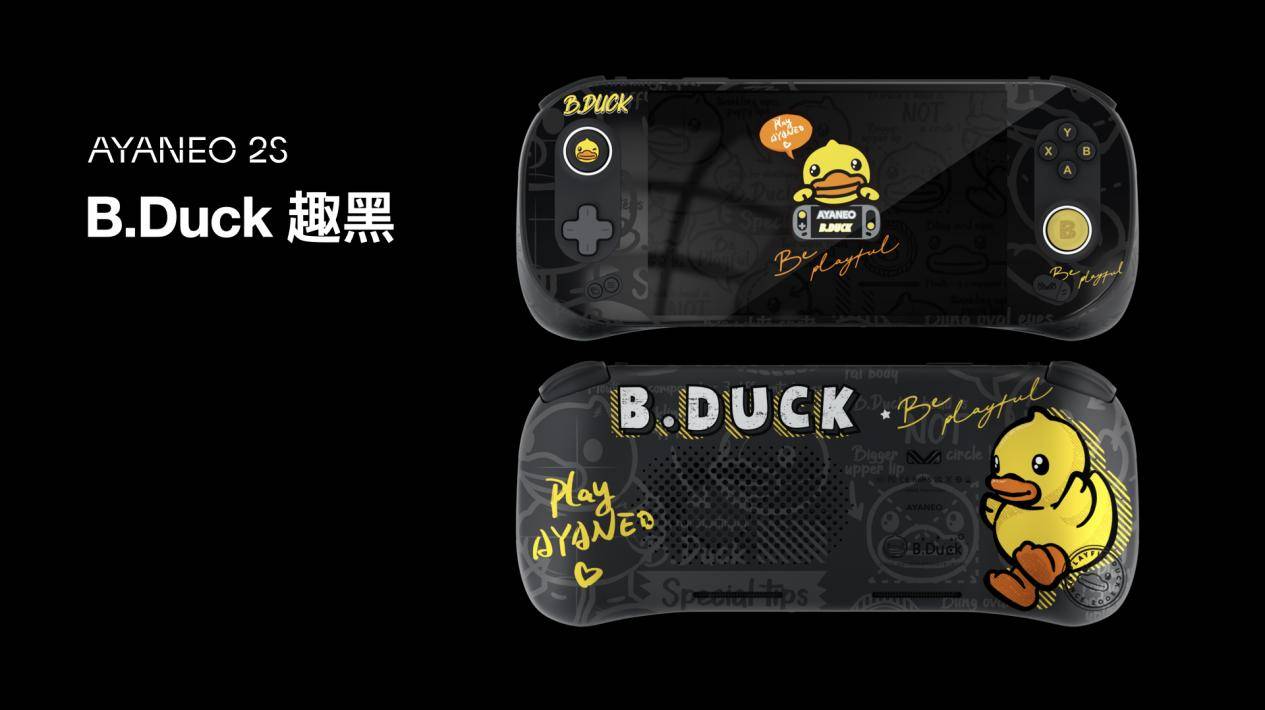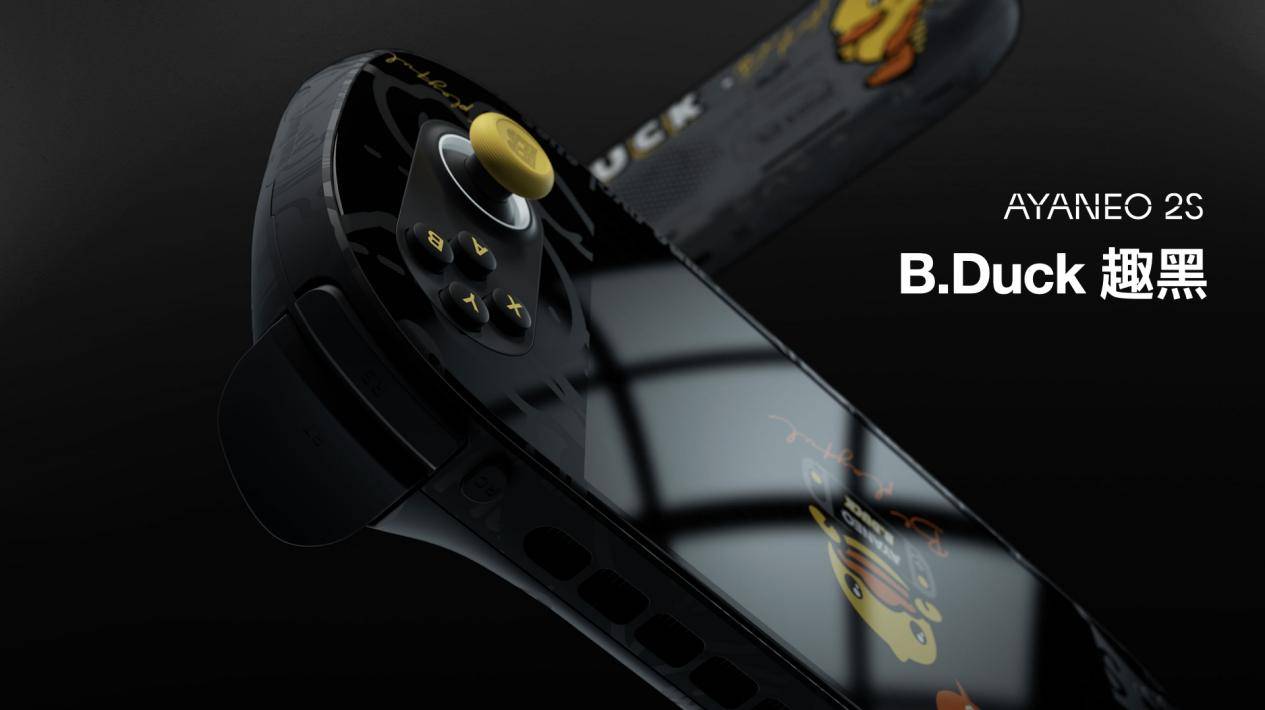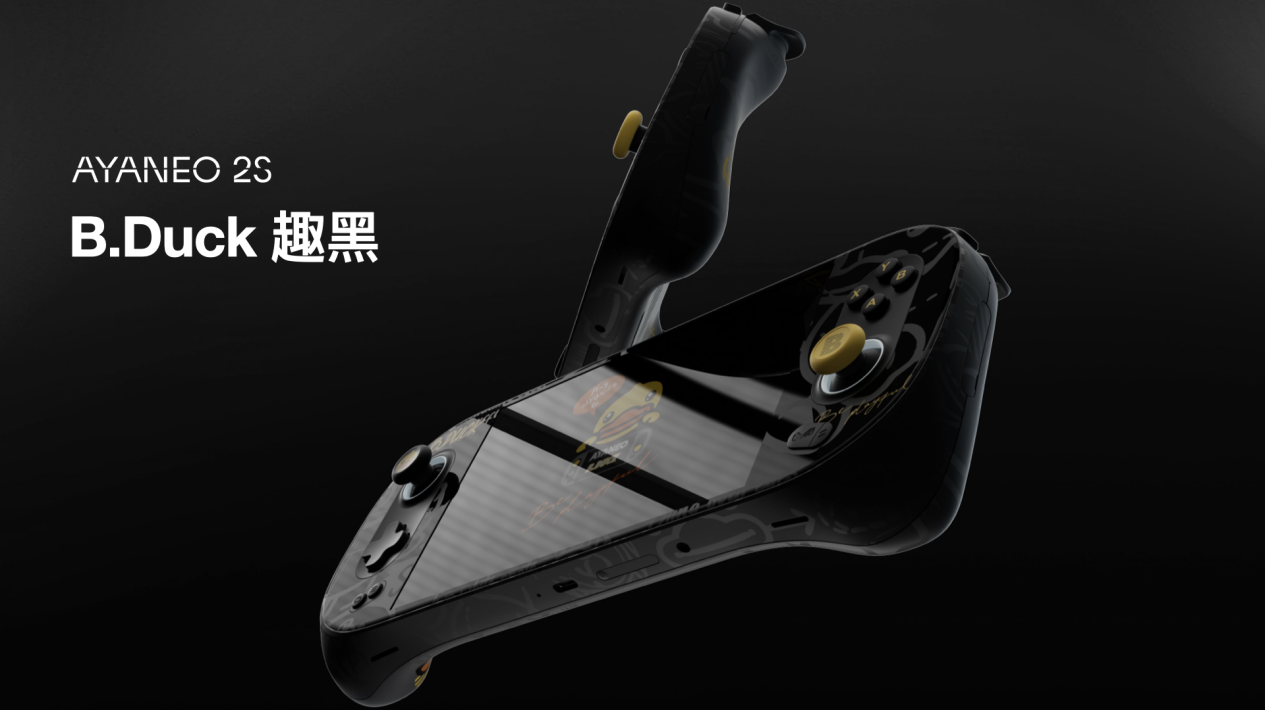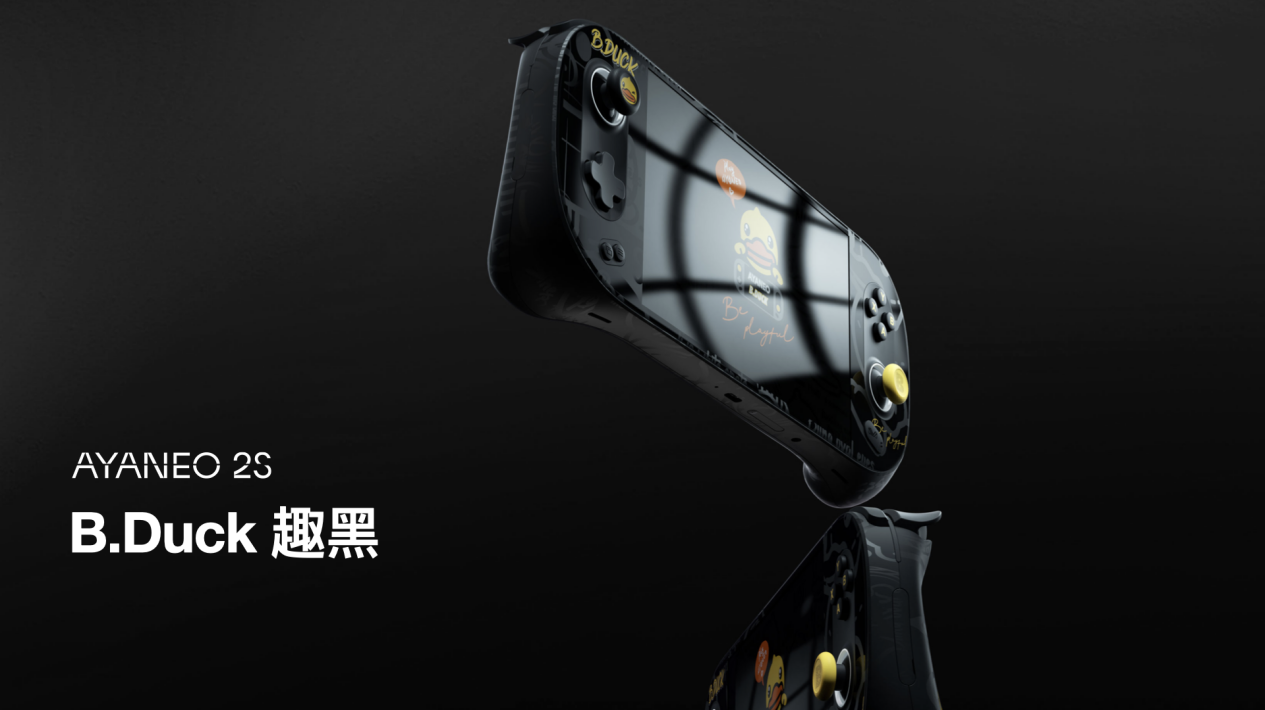 AYANEO GEEK 1S Fantasy Black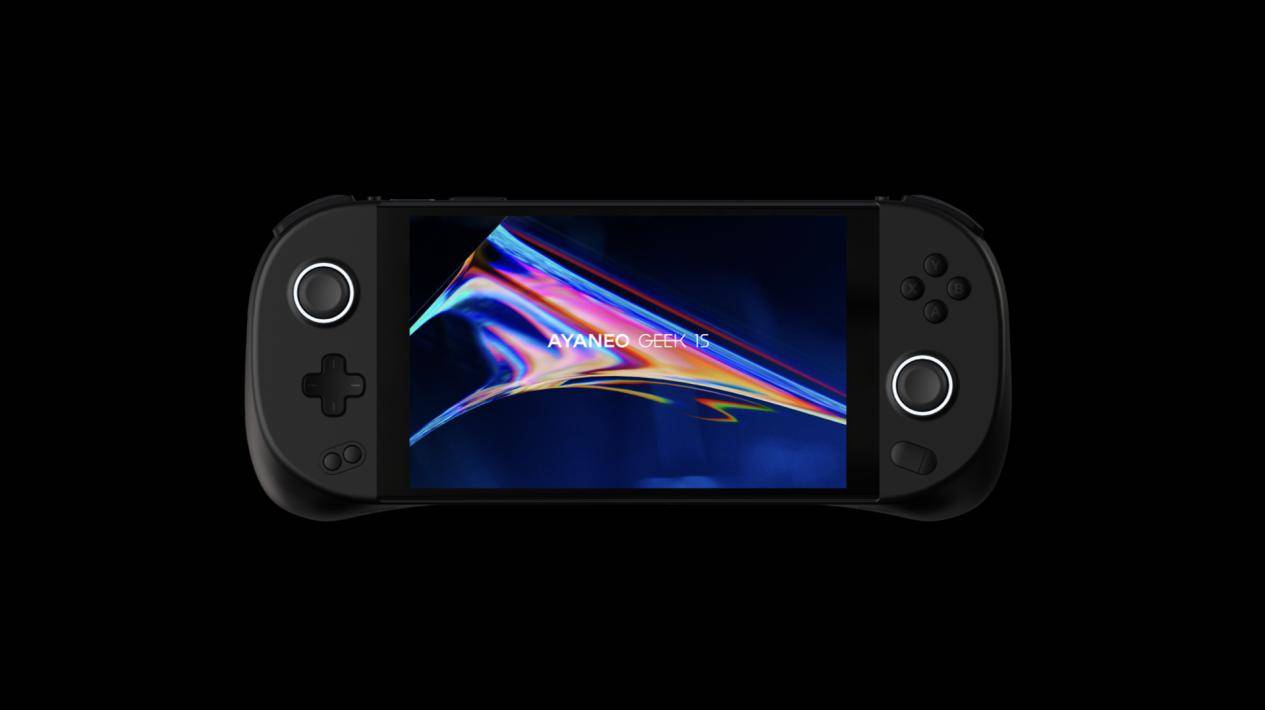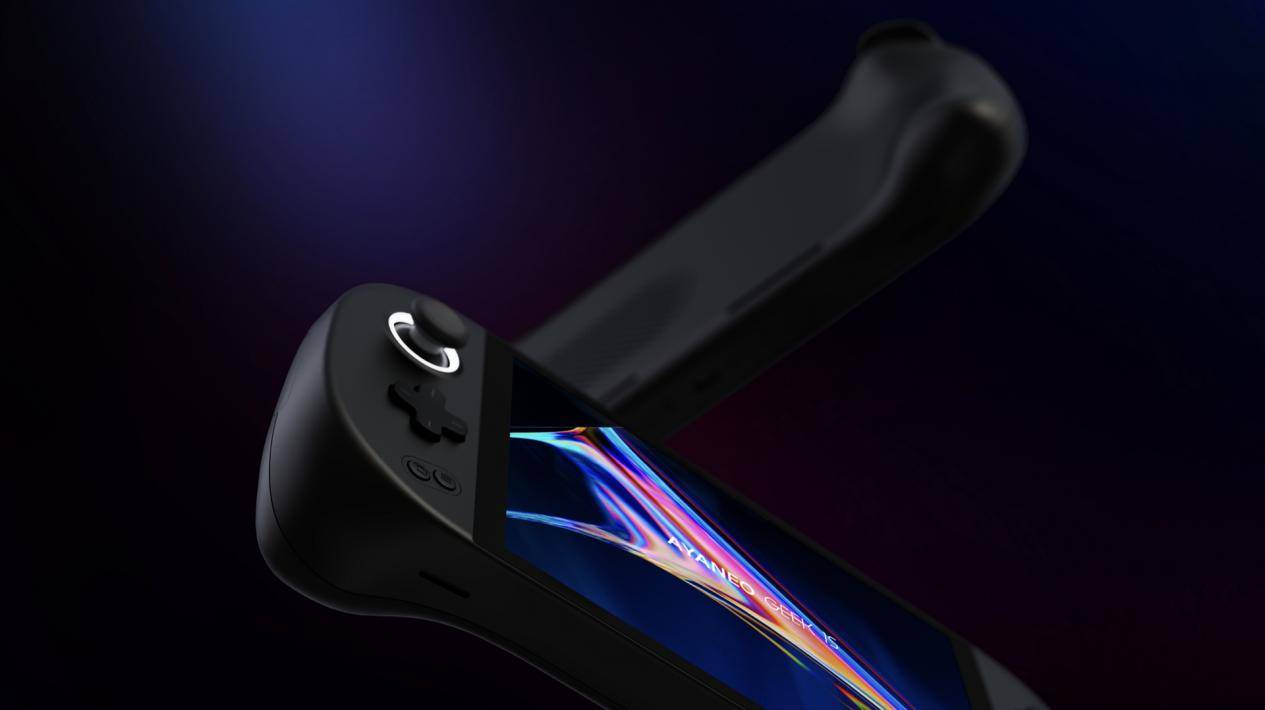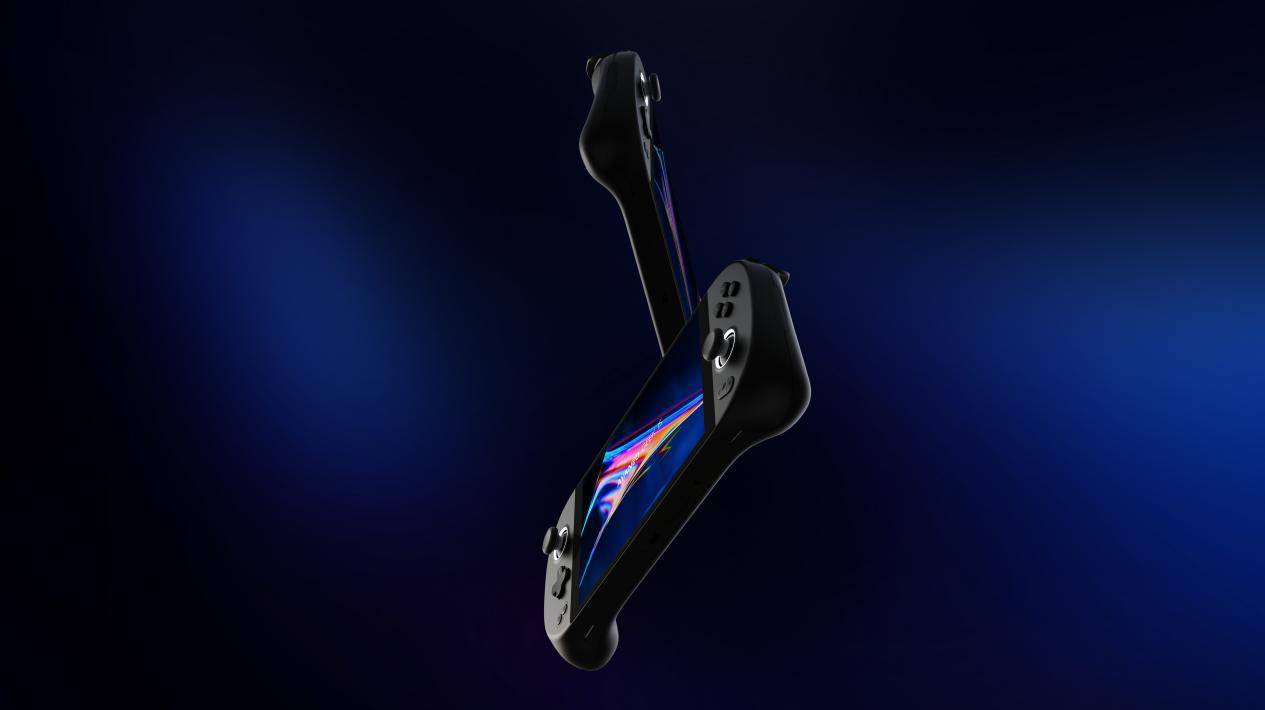 AYANEO GEEK 1S Pure White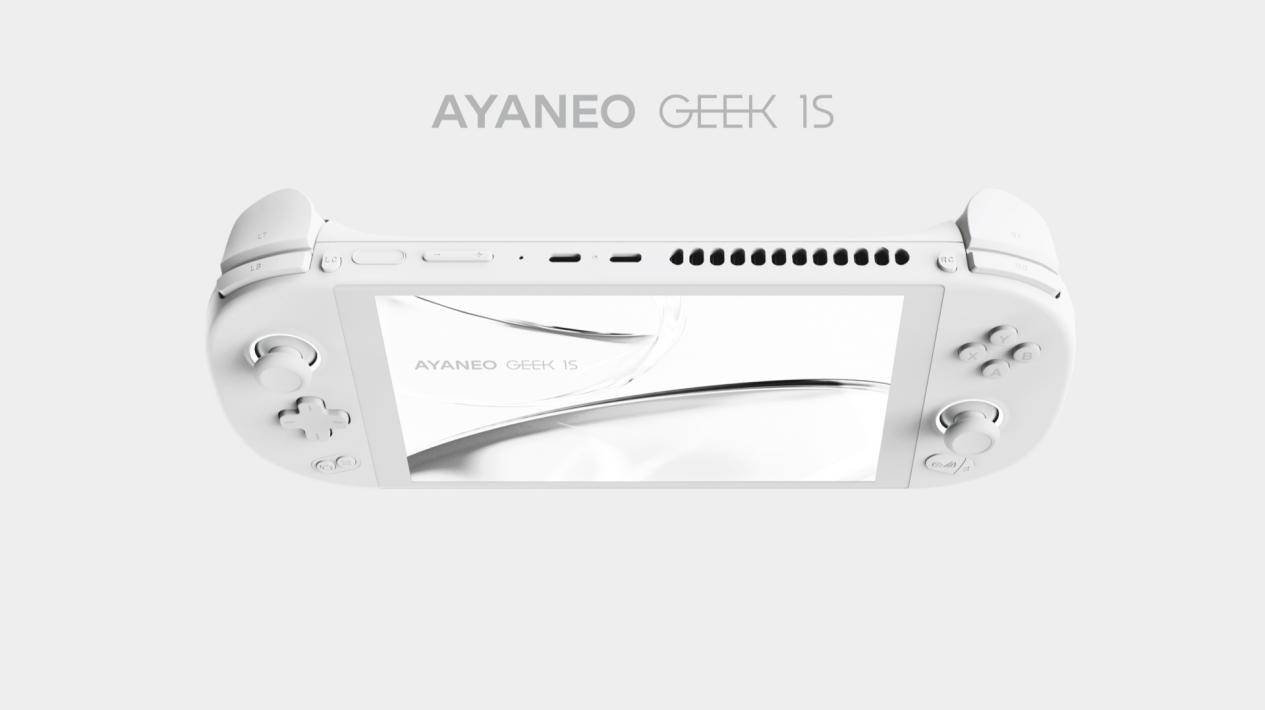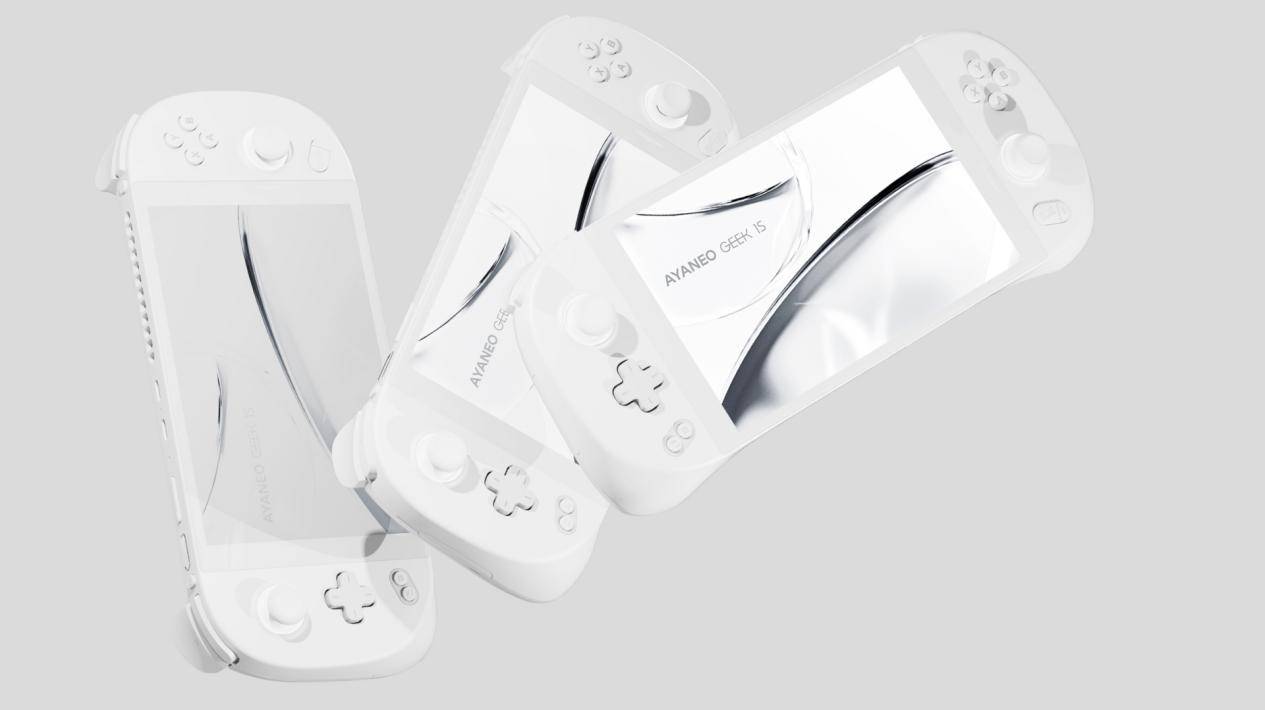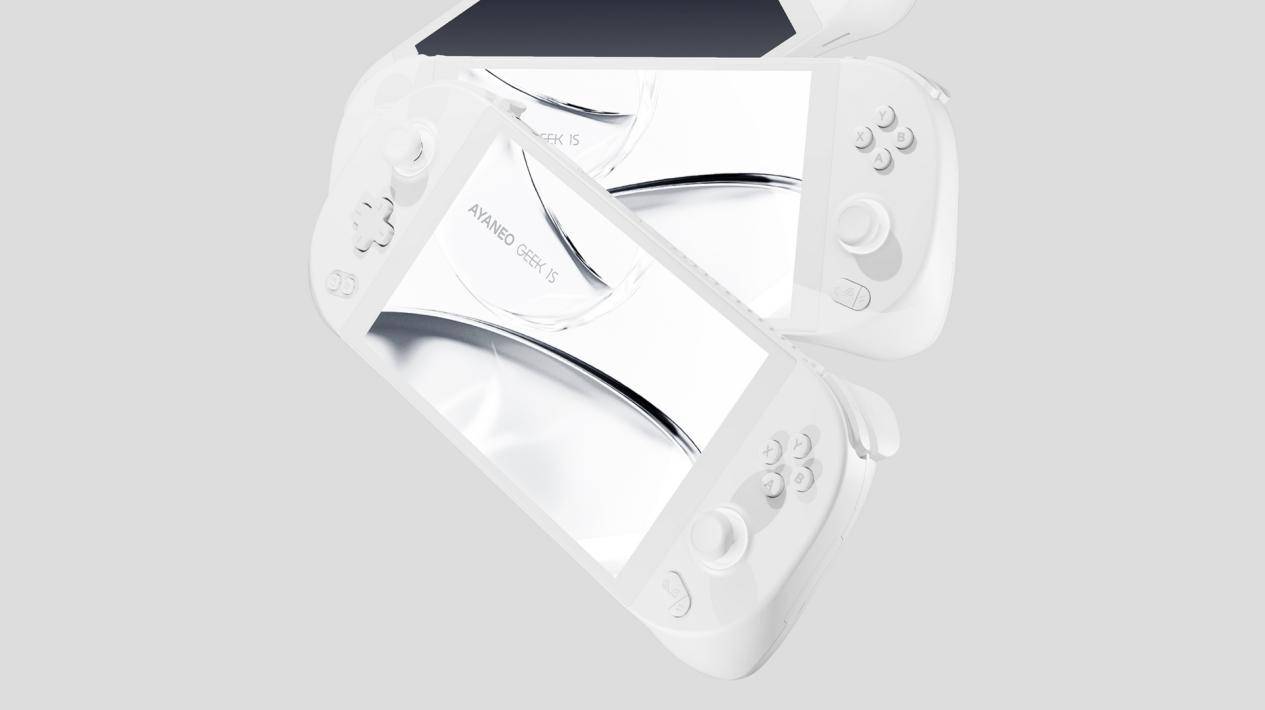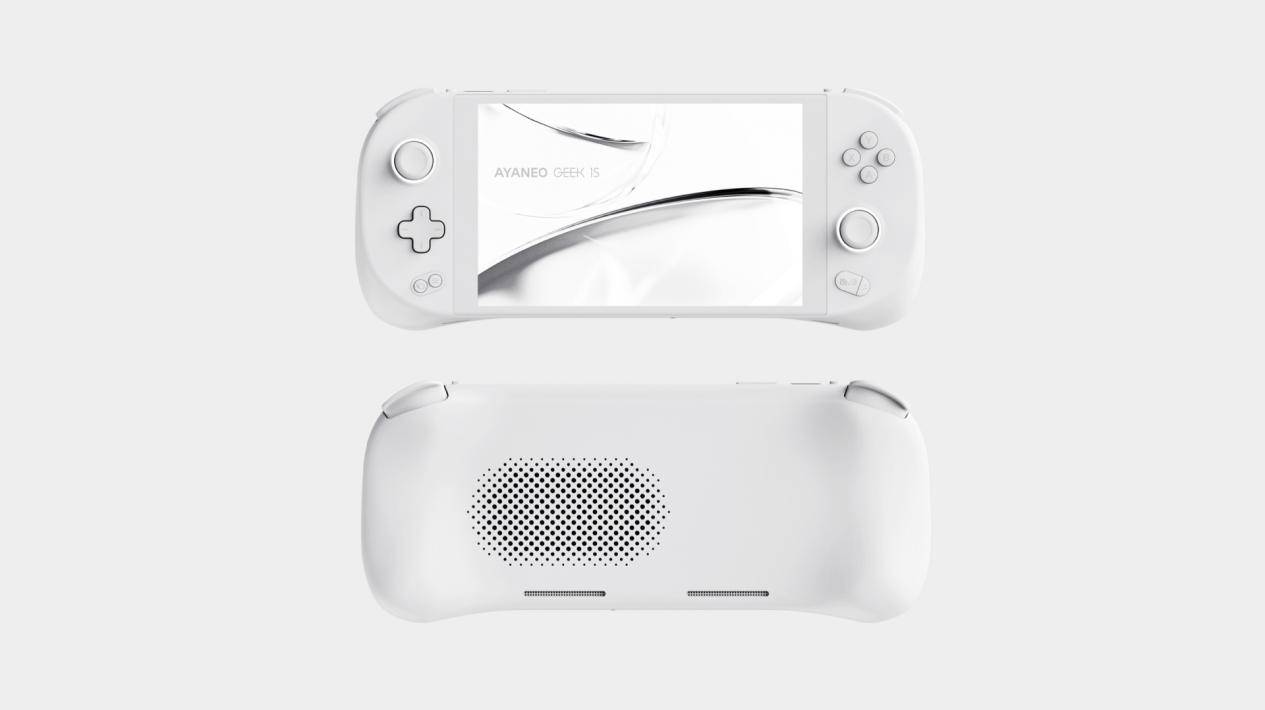 AYANEO GEEK 1S Nebula Purple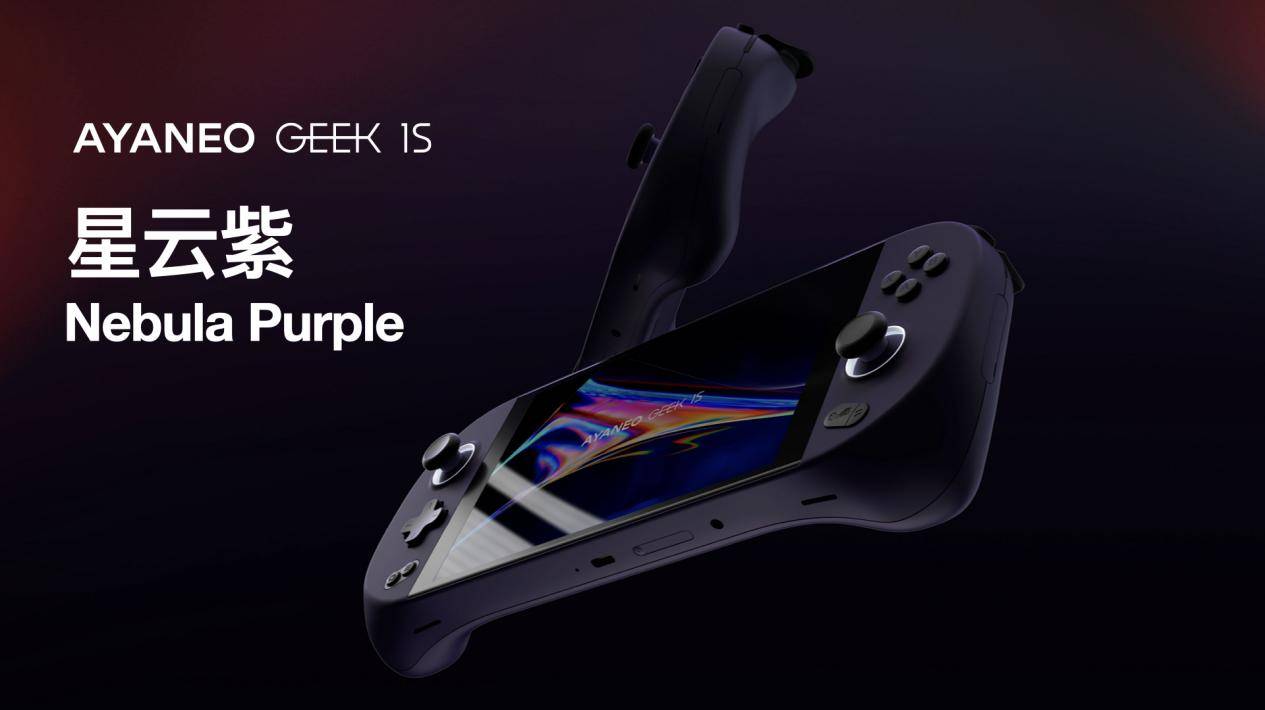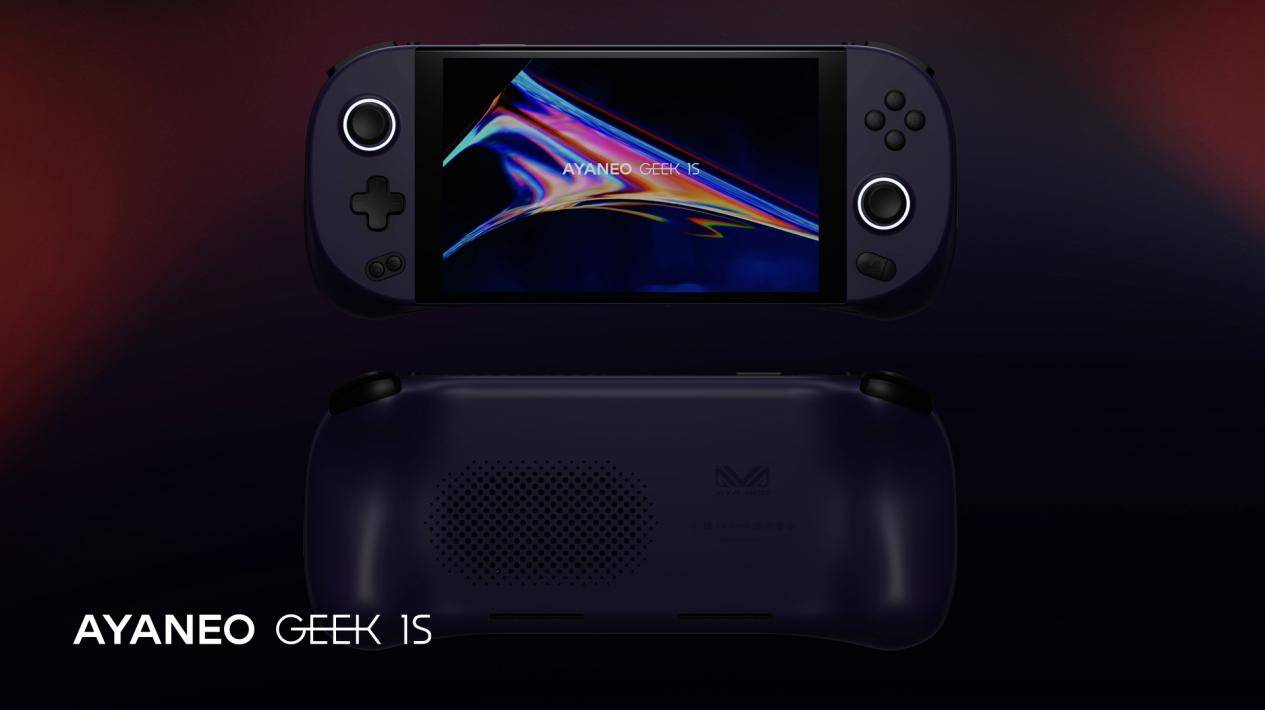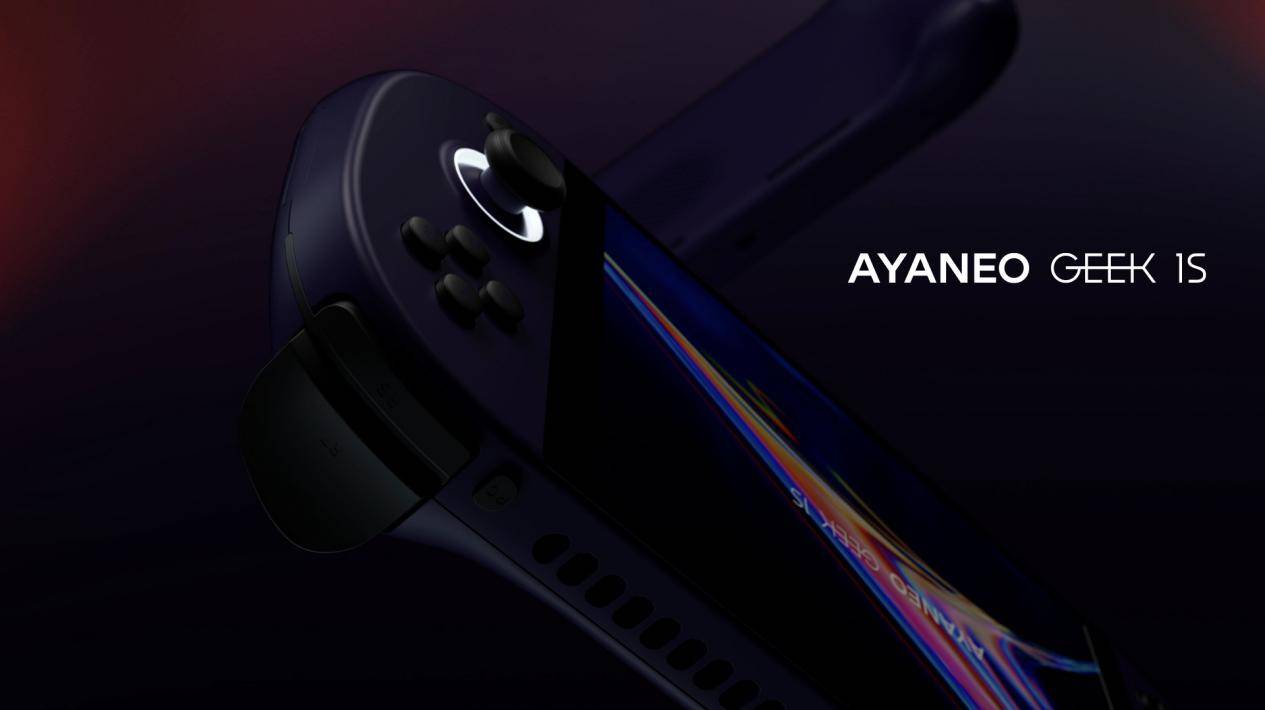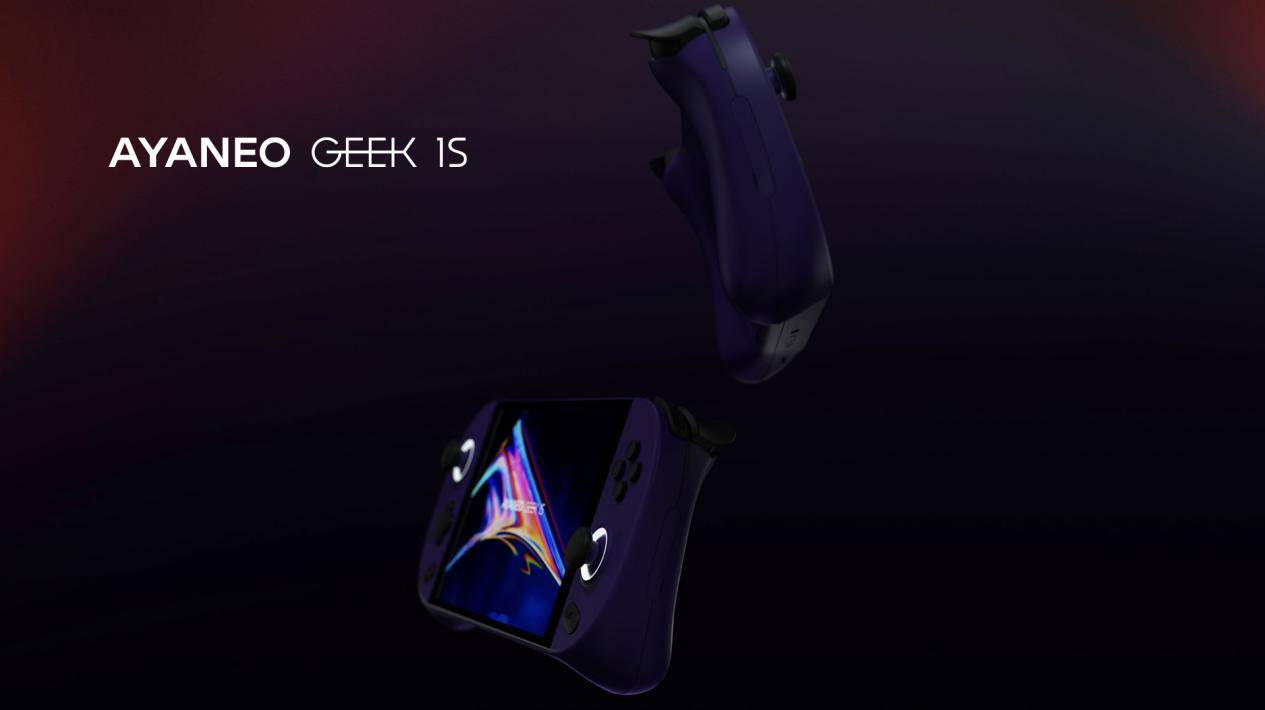 IGG Pre-launch: https://www.ayaneo.com/igg/2s
Discord: https://discord.gg/kwV2yeHd
Website: https://www.ayaneo.com/