- AYANEO collaborates with Qualcomm to launch the flagship gaming handheld based on the Qualcomm Snapdragon G series gaming platform
- AYANEO's flagship Android gaming handheld AYANEO Pocket S will be among the first to adopt the all-new Snapdragon G series
- AYANEO introduces its flagship product, AYANEO Pocket S, powered by the Snapdragon® G3x Gen2 gaming platform
On August 23, 2023, in Cologne, Germany – Today, the globally renowned handheld gaming device brand, AYANEO, announced that the next-generation handheld gaming products will be the first to adopt the all-new Qualcomm Snapdragon G series. Also, they unveiled their top-tier flagship product, the AYANEO Pocket S.
At the 2023 Gamescom event in Cologne, Germany, Qualcomm Technologies announced the launch of its new flagship gaming platform - the Snapdragon® G3x Gen2. The Snapdragon® G3x Gen2 gaming platform is set to become the new benchmark for handheld gaming platforms, providing cutting-edge comprehensive performance to empower professional gaming handheld devices.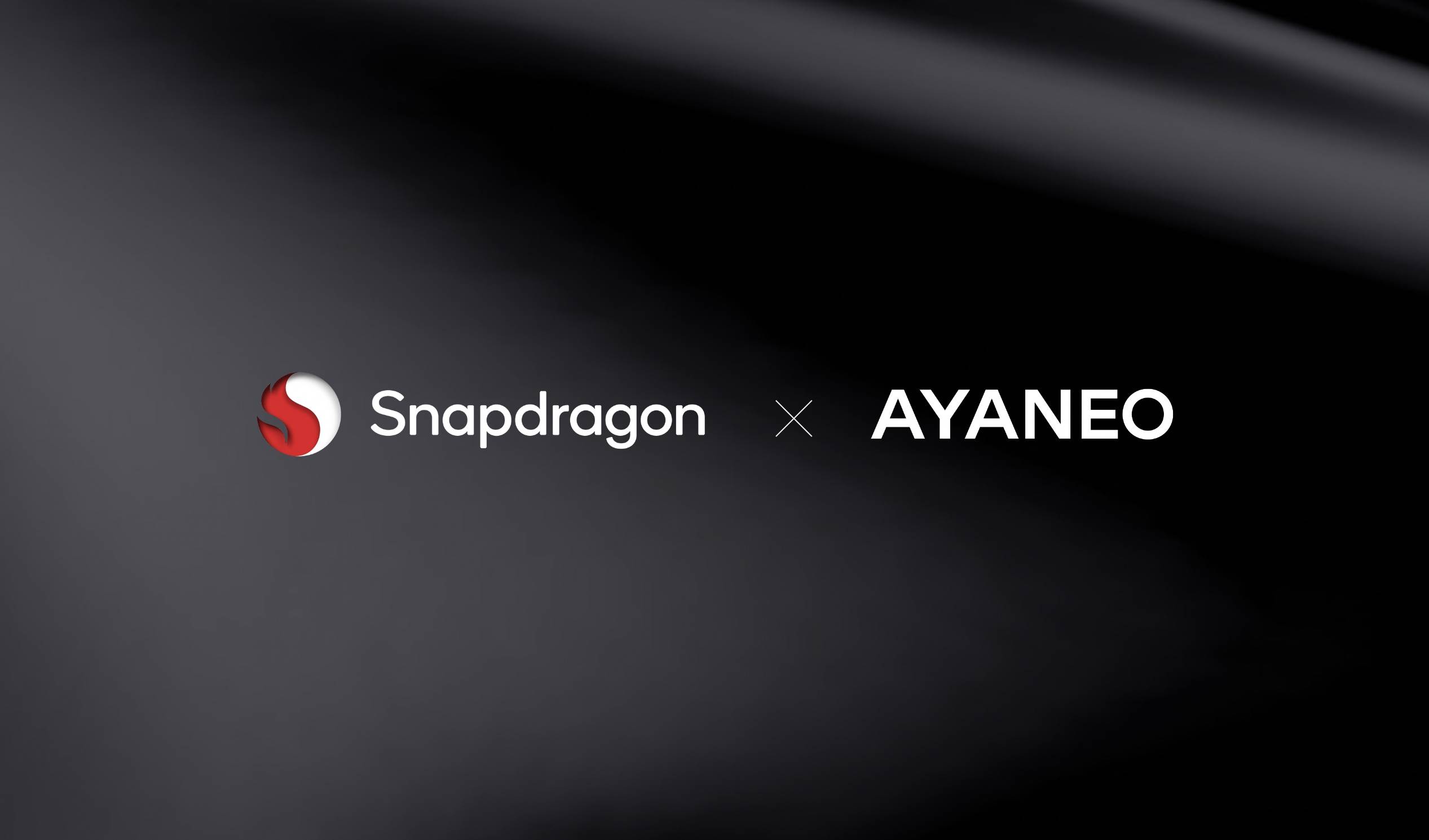 AYANEO CEO Arthur stated, "We have always been committed to crafting the most authentic gaming handhelds for gamers worldwide through innovative concepts and cutting-edge technology. Qualcomm Technologies, Inc. holds extensive technical expertise in graphics processing and the mobile gaming realm. It's an honor for us to collaborate with Qualcomm Technologies, leveraging the exceptional performance brought forth by the new Snapdragon® G3x Gen2 gaming platform, to create a flagship gaming handheld product that redefines conventional understanding. Moving forward, we will continue to deepen our partnership with Qualcomm Technologies, exploring further cutting-edge technologies, and continuously innovating to break new ground in the gaming handheld experience."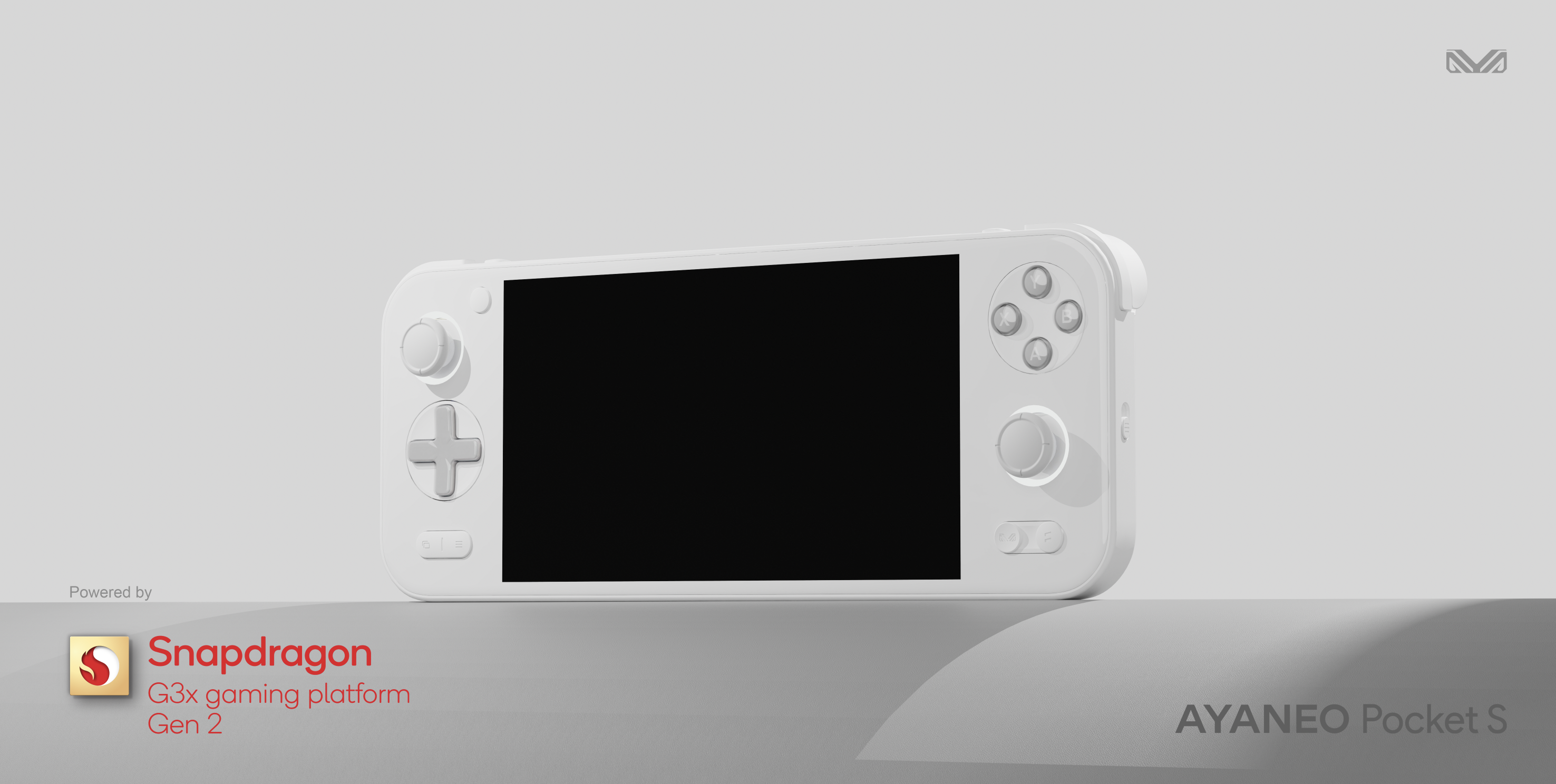 Mithun Chandrasekhar, the senior director of product management, at Qualcomm Technologies, said: "Snapdragon® G3x Gen2 platform is a flagship product with top-level features and performance for mobile gaming enthusiasts, and fully demonstrates our leadership in innovative gaming features. We are excited to provide top gaming features to customers like AYANEO, empowering gamers to unlock a whole new level of handheld gaming performance."
As a brand deeply entrenched in the realm of gaming handhelds, AYANEO has consistently upheld the innovative principle of "Real Gamers, For Gamers". Through exceptional product prowess, remarkable brand development, excellent community engagement, and successful international crowdfunding efforts, AYANEO has evolved into a globally leading handheld gaming brand. Starting with the world's first mass-produced 7nm Windows handheld, the AYANEO 2021, followed by the pioneering AYANEO 2S featuring a bezel-less full-screen design, and soon-to-be-launched premium large-screen gaming handheld, the AYANEO KUN, AYANEO has continually led the innovation charge in the Windows gaming handheld industry, crafting benchmark-setting flagship products.
After years of accumulating technical expertise in the Windows gaming handheld, AYANEO is now officially stepping into the Android gaming handheld domain. In 2022, AYANEO unveiled its all-new Android gaming handheld product line—the Pocket series, which garnered significant attention from gamers around the world. This July, AYANEO introduced its first Android gaming handheld, the Pocket AIR, to gamers everywhere. Leveraging numerous cutting-edge technologies and concepts, AYANEO is delivering a top-tier experience to the Android gaming handheld realm.
AYANEO is set to officially launch the flagship Android gaming handheld, the Pocket S, based on the Snapdragon® G3x Gen2 platform, in December of this year. This not only marks AYANEO's first gaming handheld with a Snapdragon platform but also the world's first batch gaming handheld to incorporate the Snapdragon® G3x Gen2 gaming platform.
AYANEO Pocket S adheres to AYANEO's consistent design aesthetics and introduces a borderless design for Android gaming handhelds on a global scale. It boasts an extremely slim and lightweight form factor, a culmination of AYANEO's years of gaming handheld development expertise combined with high-end smartphone manufacturing techniques. Equipped with X86-level heat dissipation capabilities, it truly defines the concept of a "high-end gaming handheld".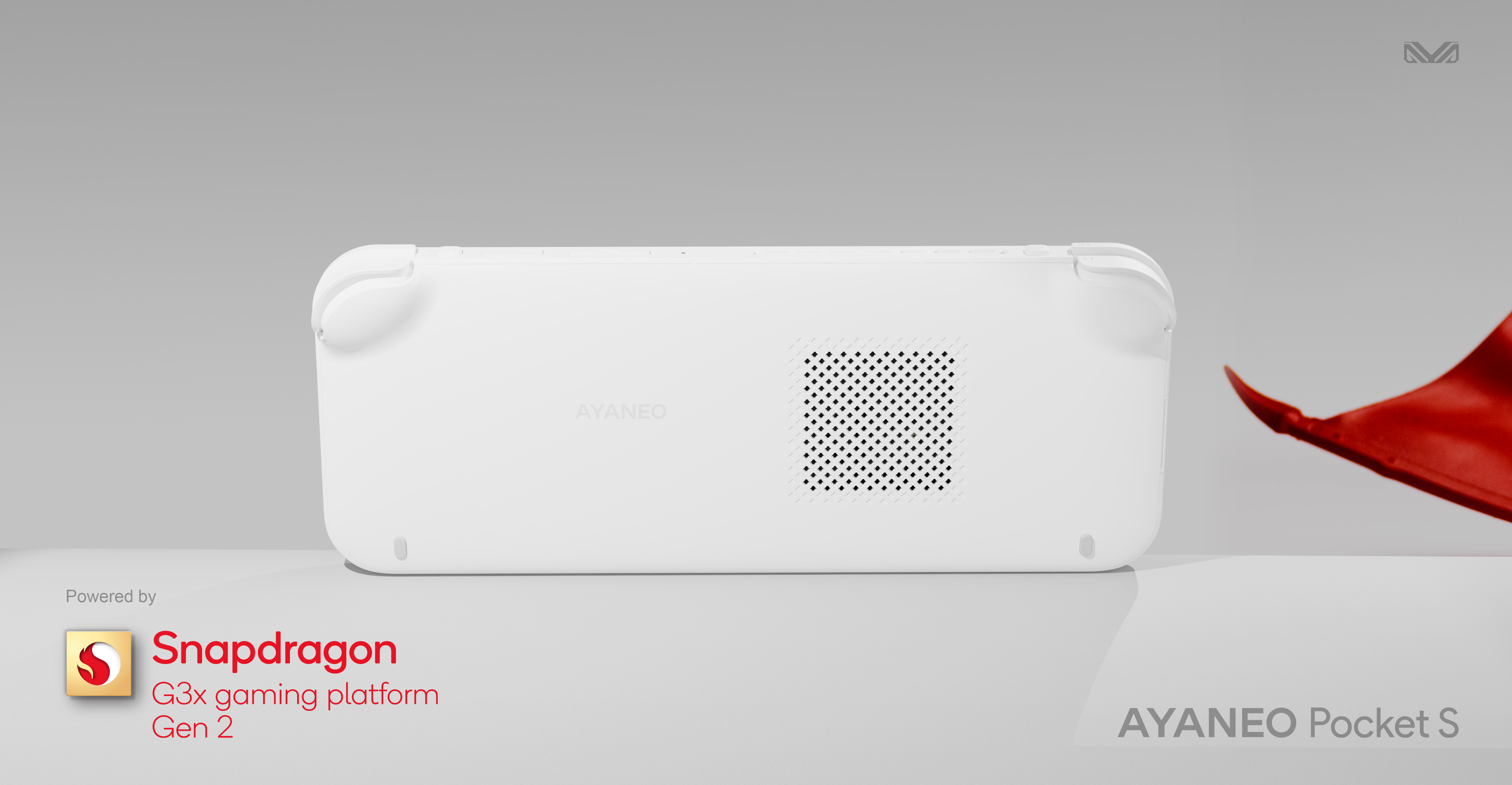 It is reported that AYANEO Pocket S will provide multiple different configuration versions to meet the diverse needs of gamers. In addition to the ultra-thin and light model in the picture, it also has a long-life version with a large battery, more top-level configuration, and a first-class grip.
AYANEO has also prepared a special ergonomic solution for the ultra-thin and light model, achieving a grip comparable to that of a gamepad, making the gamer's control even more powerful.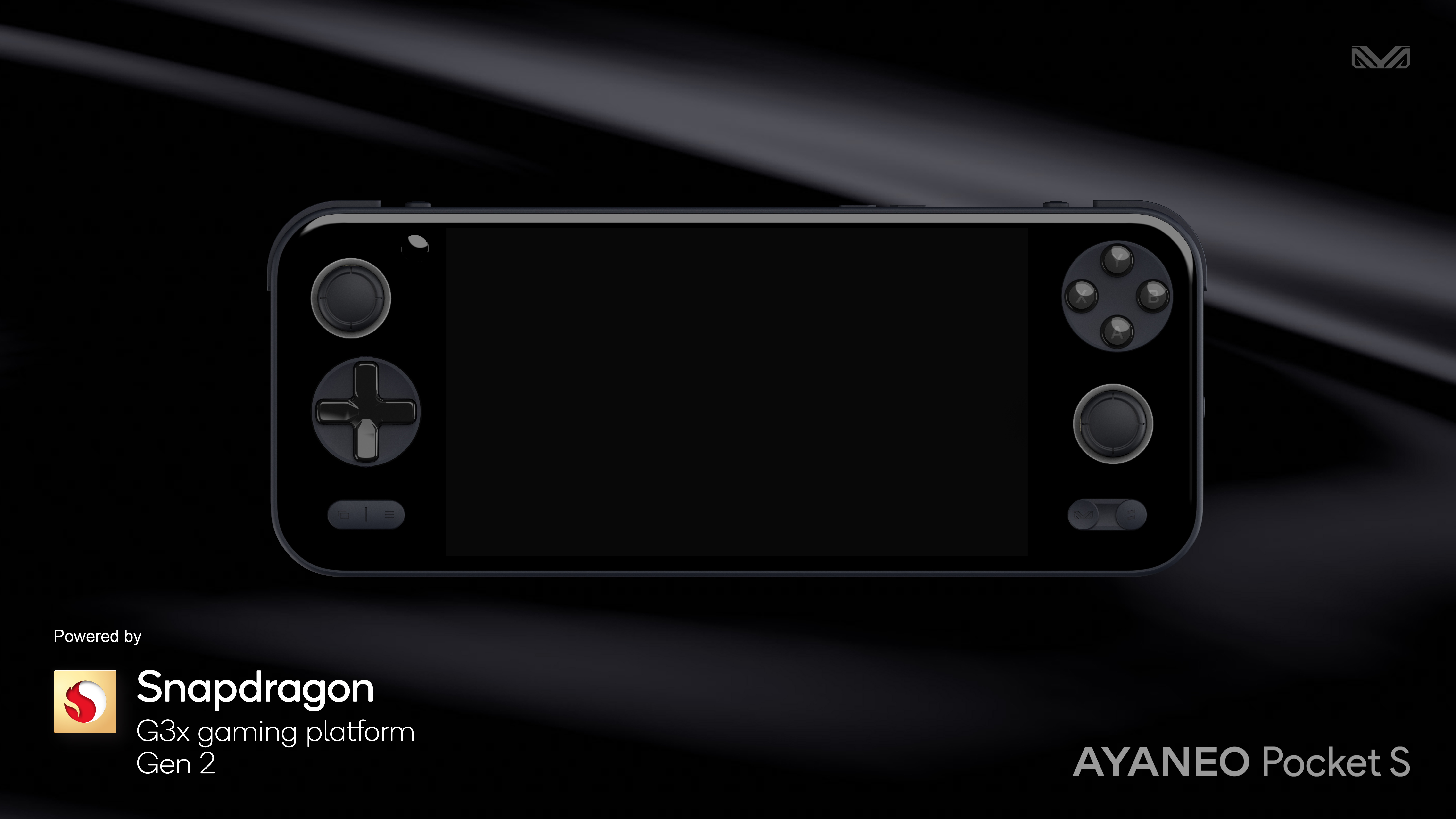 Through the Snapdragon® G3x Gen2 platform, AYANEO will create a next-generation gaming handheld that truly leads the industry and breaks the imagination of global users.
Snapdragon® is a trademark or registered trademark of Qualcomm Inc.
Snapdragon is a product of Qualcomm Technologies, Inc. and/or its subsidiaries.